Chuck Todd Asks Trump Russia Adviser Fiona Hill if Putin Got More Out of Biden Meeting
Fiona Hill, who served as a top Russia adviser under former President Donald Trump, described President Joe Biden's recent meeting with Russian leader Vladimir Putin as "a very important win for Putin" on Sunday.
Biden's Wednesday summit with his Russian counterpart, their first face-to-face, concluded with small gains, including an agreement to return ambassadors to their posts and the forming of task forces to limit cyberattacks.
During an interview on NBC News' Meet the Press, host Chuck Todd asked Hill: "Did Putin get more out of [the summit] than we realized?"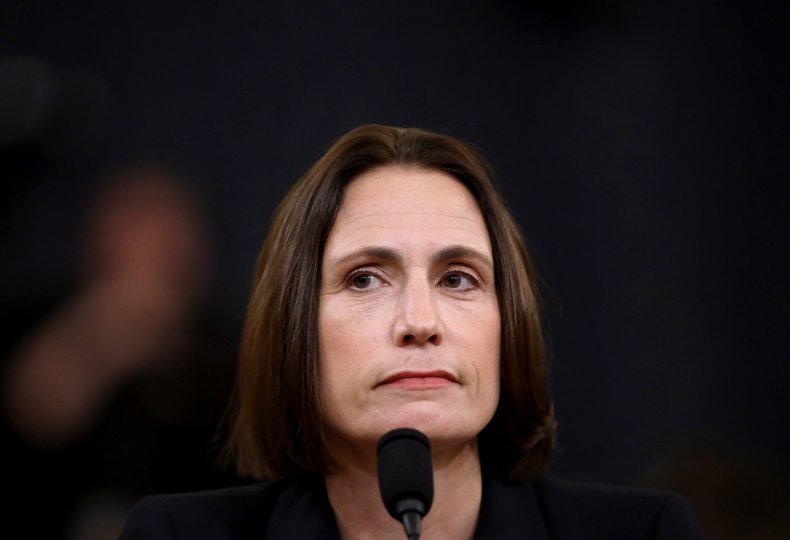 Ahead of their summit, Biden expressed that his modest goal was to establish a "predictable and relational" rapport with Putin. But critics argued that the meeting could strengthen the Russian leader's position on the world stage.
"Well, in terms of the symbolism of having a sit-down with the American president, absolutely. That is a very important win for Putin," Hill said. "But it's not a win if nothing happens out of it."
"That is just an episodic event and he can't take that to the bank for a long time and cash it in," she explained, adding that Putin has "got to present himself at home as a great statesman because he has to subject his presidency to a reelection."
Hill insisted that Putin still has to demonstrate his popularity and deliver back home, despite his intention to remain in power until 2036. She also listed the pandemic as one of the leading domestic issues plaguing the Russian leader.
"Putin has a big problem with COVID and the pandemic," she said. "He's only got about 10 percent of the population vaccinated. He spent all his time being an anti-vaxxer, talking down on the vaccines including AstraZeneca, Pfizer, Moderna. Now Russians don't want to have shots in their arms, either."
She added: "Putin has to figure out how to navigate things. He can't just live off an episodic meeting with the U.S. president in Geneva for months to come. He's got to show something out of it."
Hill also reminded Americans that Putin had greater access to Trump, but was not able to gain any concessions in meetings with the former Republican U.S. president, either.
"The problem with the previous administration, with President Trump for Vladimir Putin, is fantastic meetings from his perspective, he was able to push all of our political buttons, make fun of us, humiliate us, always have sit-downs or telephone calls," she said.
"But he never got any kind of agreements. That wasn't really all that worthwhile. He has to get something out of this as well, something more than the meeting in Geneva."
Newsweek reached out to the White House for comment. This story will be updated with any response.