Chuck Woolery and Serial Killer Rodney Alcala Were Both on 'The Dating Game'
Chuck Woolery doesn't believe anyone is telling the truth about the coronavirus, and apparently, President Donald Trump agrees with him, if Twitter is any indication. To the outrage of many, Trump retweeted Woolery's controversial stance on the virus.
"The most outrageous lies are the ones about Covid 19. Everyone is lying," Woolery's tweet read. "The CDC, Media, Democrats, our Doctors, not all but most, that we are told to trust. I think it's all about the election and keeping the economy from coming back, which is about the election. I'm sick of it."
Trump retweeted another: "There is so much evidence, yes scientific evidence, that schools should open this fall. It's worldwide and it's overwhelming. BUT NO," Woolery's words said.
Woolery is no stranger to political commentary. His Twitter bio lists himself as a "Hollywood Conservative," and his feed reflects those beliefs.
Along with an acting career, which has seen Woolery guest star in a series of television shows like Scrubs and The Cleveland Show, he also has a musical past. Woolery was part of the group The Avant-Garde, which formed in 1967. He's come a long way from the hit "Naturally Stoned."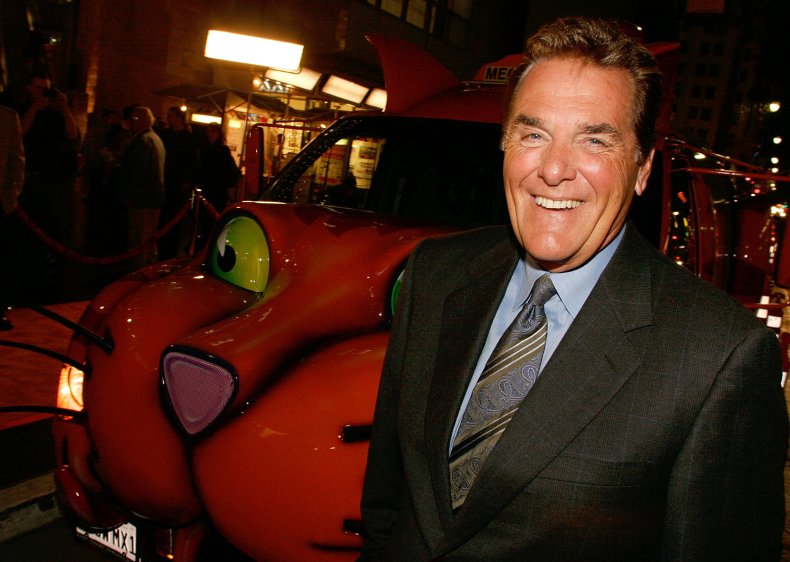 Woolery is best known for being the first host of Wheel of Fortune from 1975 to 1981. His hosting and acting resume is vast, but one of Woolery's short-lived jobs gave him a super-odd connection to the world of true-crime.
Woolery used to host the dating show Love Connection, but it was another brief hosting stint on The Dating Game that connected him to infamy. Woolery hosted two episodes of the show in 1998, years after the show became notorious for promoting an active murderer as a covetable bachelor.
Rodney Alcala was one of the winners of the dating series in 1978, and it turns out he was in the middle of a murder spree when he wooed the bachelorette into a first date with him. Cheryl Bradshaw was the unlucky recipient of a date with Alcala, but her instincts kicked in and she cut it short.
"I started to feel ill. He was acting really creepy," she explained in 2012 to The Sunday Telegraph. "I turned down his offer. I didn't want to see him again."
Alcala spent time in prison in the early 1970s, before he appeared on the show, on rape charges. He was arrested for multiple murders in 1979, shortly after he appeared on television.
Alcala is currently in prison in California after he was convicted of rape and a handful of murders. No one knows how many people Alcala really killed, and some estimate his death count may be as high as 130, Rolling Stone reported in March. He's been sentenced to death.
Even behind bars, Alcala is still getting in trouble for murders from the 70s. In 2016, he was charged with the slaying of a pregnant woman named Christine Ruth Thornton.