'Chucky' TV Series Creator Aiming for 'Bloody, But Delicious,' Producer Describes First Episode
Chucky creator Don Mancini—who wrote the first four entries in the Child's Play slasher series before taking over directing duties with 2004's Seed of Chucky—will be showrunner for a new Chucky series coming to Syfy, announced Saturday at the TCA Winter Press Tour in California. Since the series announcement, Mancini and series co-producer Nick Antosca (creator of horror anthology series Channel Zero) have revealed more about the series on social media, describing both its approach to gore and previewing the pilot episode.
In the upcoming Chucky TV series, a vintage Chucky doll found at a yard sale terrorizes a small town, exposing "the town's hypocrisies and secrets," an official synopsis said.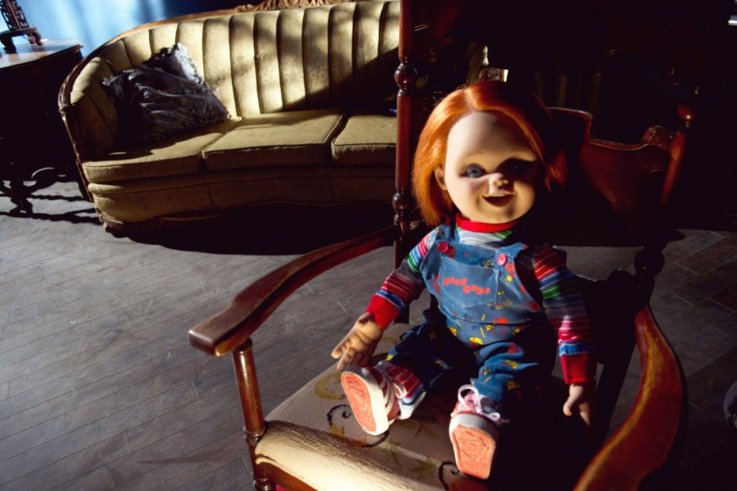 On Twitter, Mancini described how the series will approach its slasher violence, describing gore in the Chucky TV series as "bloody, but delicious rather than disgusting."
Previously a writer for the critically acclaimed serial killer drama Hannibal, Mancini may have in mind a similarly elevated and elegant approach to blood and guts as that show's Hannibal Lecter orchestrated with his victims.
Antosca, an executive producer on the new Chucky series alongside Mancini, Harley Peyton and David Kirschner, went further on Instagram describing the series pilot.
"The Charles Lee Ray I love and grew up on is back," Antosca wrote. "Don Mancini has written a killer pilot script for Chucky—suspenseful, shocking, clever, heartfelt, and SCARY—and assembled a terrific writers room for the series."
In the original Child's Play, fugitive serial killer Charles Lee Ray is cornered in a toy store and shot by police, but uses a voodoo spell to transfer his soul into a Good Guys model doll. Since then, Chucky has married, had kids, created clones of himself and killed a lot of people over six movie sequels.
While a number of details regarding the Chucky series have yet to be announced—including whether or not veteran Chucky voice actor Brad Dourif (Deadwood, The Lord of the Rings: The Two Towers) will return for the TV show version of the character—plot descriptions for the series suggest it may connect to the movies.
"Meanwhile, the arrival of enemies—and allies—from Chucky's past threatens to expose the truth behind the killings, as well as the demon doll's untold origins as a seemingly ordinary child who somehow became this notorious monster," a series synopsis describes. Could this mean Chucky's sprawling family, last explored in 2017's Cult of Chucky, could appear?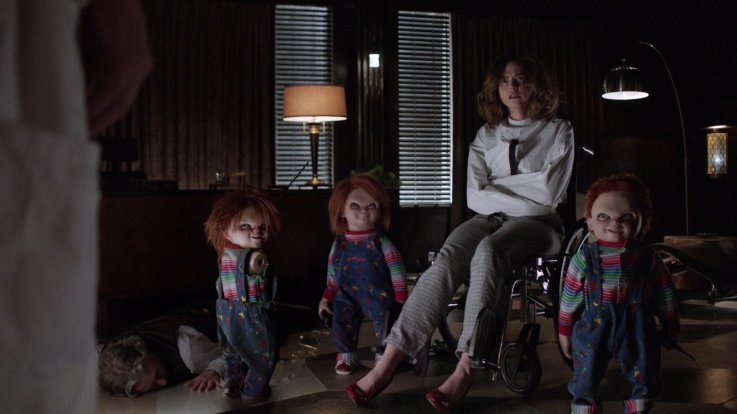 The Chucky series has been in development at Syfy for more than a year, with Mancini describing it in a press release as "a fresh take on the franchise, allowing us to explore Chucky's character with a depth that is uniquely afforded by the television series format, while staying true to the original vision that has terrorized audiences for over three decades now."
'Chucky' TV Series Creator Aiming for 'Bloody, But Delicious,' Producer Describes First Episode | Newsgeek