Church Apologizes for Priest Who Compared Black Lives Matter Protesters to 9/11 Terrorists
A Catholic church has apologized for controversially comparing Black Lives Matter demonstrators to terrorists in the September 11 attacks.
Associate pastor Fr. Paul Graney made the comments during a service in Dearborn, Michigan, last weekend.
In the clip, which has since been removed from the Church of the Divine Child's website, Graney allegedly referred to antifa as "an anarchist, terrorist organization" and claimed the Black Lives Matter movement is "working against the traditional family structure."
The pastor drew comparisons between Al-Qaeda terrorists and today's protest movements across the U.S., saying both intend to destroy America.
"Back then in 2001, Al-Qaeda, they came with the goal to destroy America, little by little with acts of terror, not all at one time, they weren't sending any great army," Graney said, as reported by the Detroit Free Press.
"But in 2020, many of our own people are now out there in the streets wanting to remake America into something else by destroying what it is today. Little by little, there's no great army, but it's by riot. By riot really."
Graney took aim at groups antifa and Black Lives Matter, making repeated references back to Islamic terrorist organization Al-Qaeda.
"Today, in this day and age, it is groups from within our own borders," he said. "Our own citizens have now put America in their crosshairs on a scale that we may have never seen before. Maybe not since the Civil War."
The nearly 12-minute clip, which was posted by a Dearborn resident online, was viewed by The Detroit News.
"Today, those who we see wanting to bring down American are Americans and they want to do it under the facade of justice, freedom and love," Detroit News reported the pastor as saying.
Referring specifically to the Black Lives Matter movement, Graney said: "It's anti-Christian, it's anti-family, it's evil."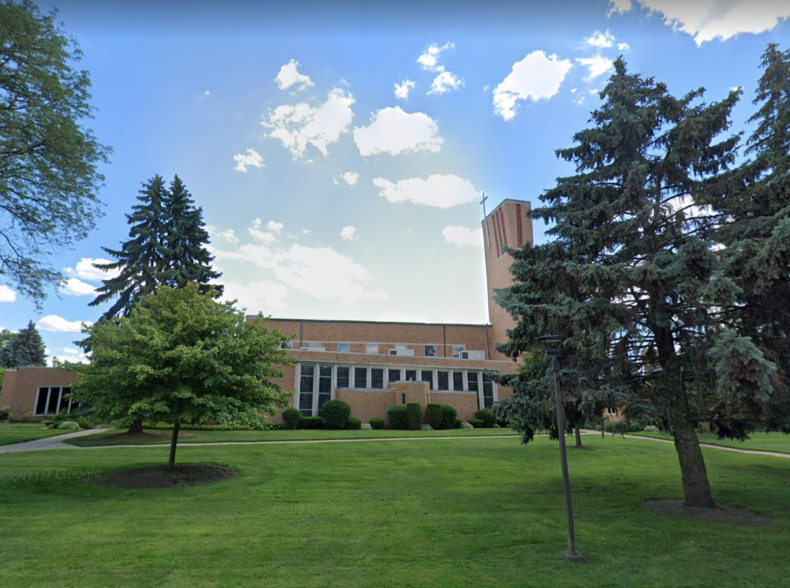 The church's resident pastor, Rev. Bob McCabe, apologized for the comments in a Facebook statement posted Monday morning.
"I am so sorry that a homily given by Fr. Paul Graney at the 4:30 p.m. Mass on Saturday has brought forth division, anger, confusion and chaos," McCabe wrote.
After speaking with members of the church who were angry and hurt over the comments, the pastor said the live-streamed video was removed within an hour and a half.
McCabe said he spoke with Graney "to express my opinion that his homily was not pastoral or sensitive to all the people who would be hearing it."
He added: "As your pastor, I want to assure you that at Divine Child we love and respect all persons.
"Every person is sacred in the eyes of God regardless of their race, religion or sexuality. At different times we need to focus in on different groups and their particular needs.
"Right now, the murder of countless persons of color demands a clear response. The entire human family needs to unite in confronting these injustices. We must protect the lives of persons of color and be the voice for people who do not have one."
Newsweek has contacted the Church of the Divine Child for comment.