Church Attack: Nigeria President Muhammadu Buhari Condemns Killings as 'Sacrilege' as Police Say Boko Haram Not Responsible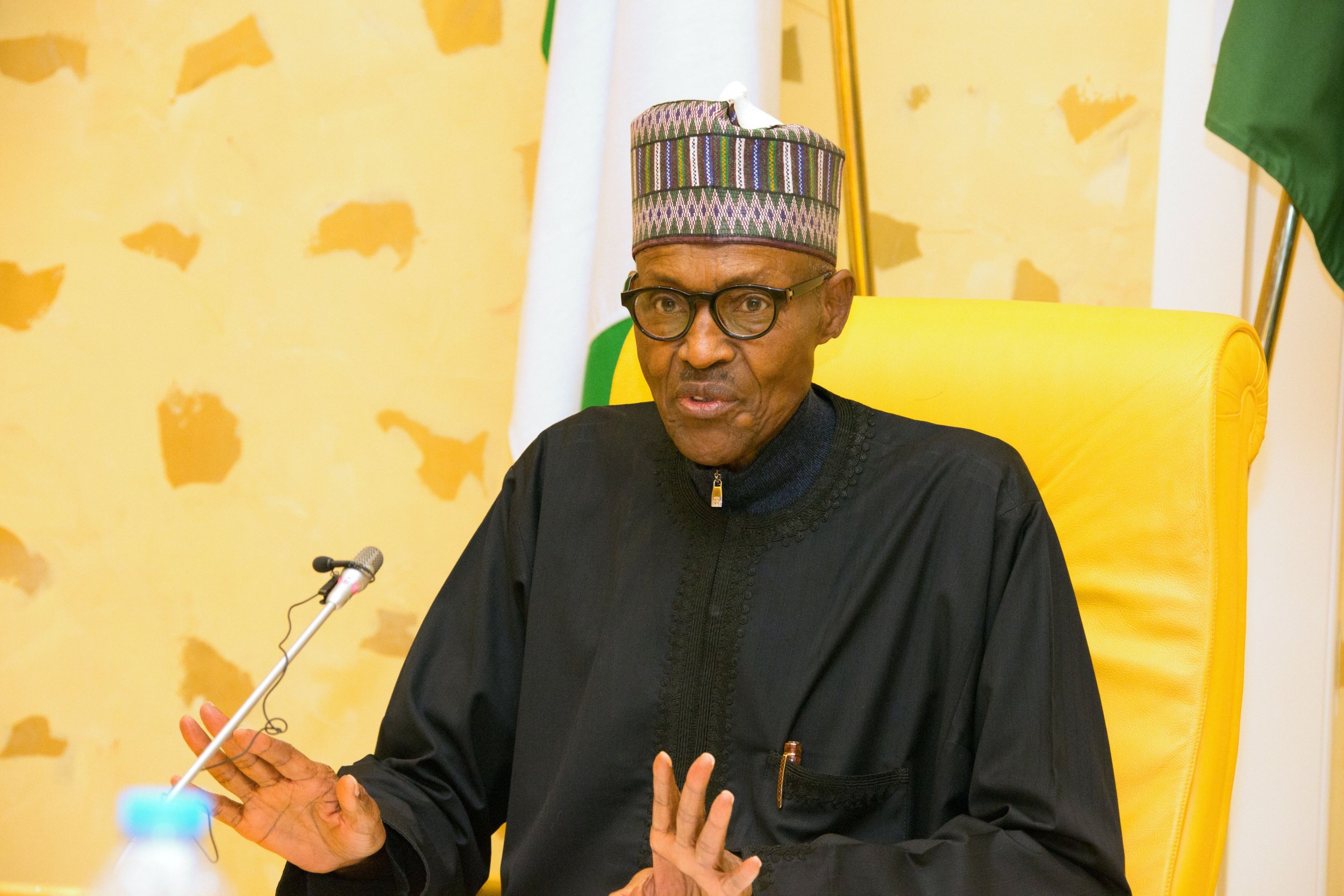 Nigeria's president has condemned "an appalling crime against humanity and unspeakable sacrilege" after gunmen killed at least 11 people worshipping at a church in the south of the country on Sunday.
Unidentified gunmen entered St. Philip's Catholic Church in the town of Ozubulu, near the southern city of Onitsha in Anambra State. The gunmen opened fire on worshippers during mass, killing 11 and injuring 18, according to a statement from state police.
"There was no justification whatsoever to target church worshippers and kill them in cold blood," said President Muhammadu Buhari in a statement circulated by his personal assistant, Bashir Ahmad. The president added that "all Nigerians must rise up and speak with one voice against these remorseless evil men."
Read more: How long will Nigeria survive as a single state?
Get your unlimited Newsweek trial >
The Boko Haram militant group, an extremist Islamist group that has been fighting the Nigerian government for eight years, has regularly bombed and attacked churches in the past. The group wishes to impose its extremist interpretation of sharia law in northeast Nigeria.
However, police do not believe the militant group was behind the attack. A statement from Anambra police said that the incident was "definitely not a terrorist attack in the mould of Boko Haram or Fulani herdsmen." Fulani herdsmen, who are mostly Muslim, have clashed with settled farming communities in conflicts over land in central Nigeria.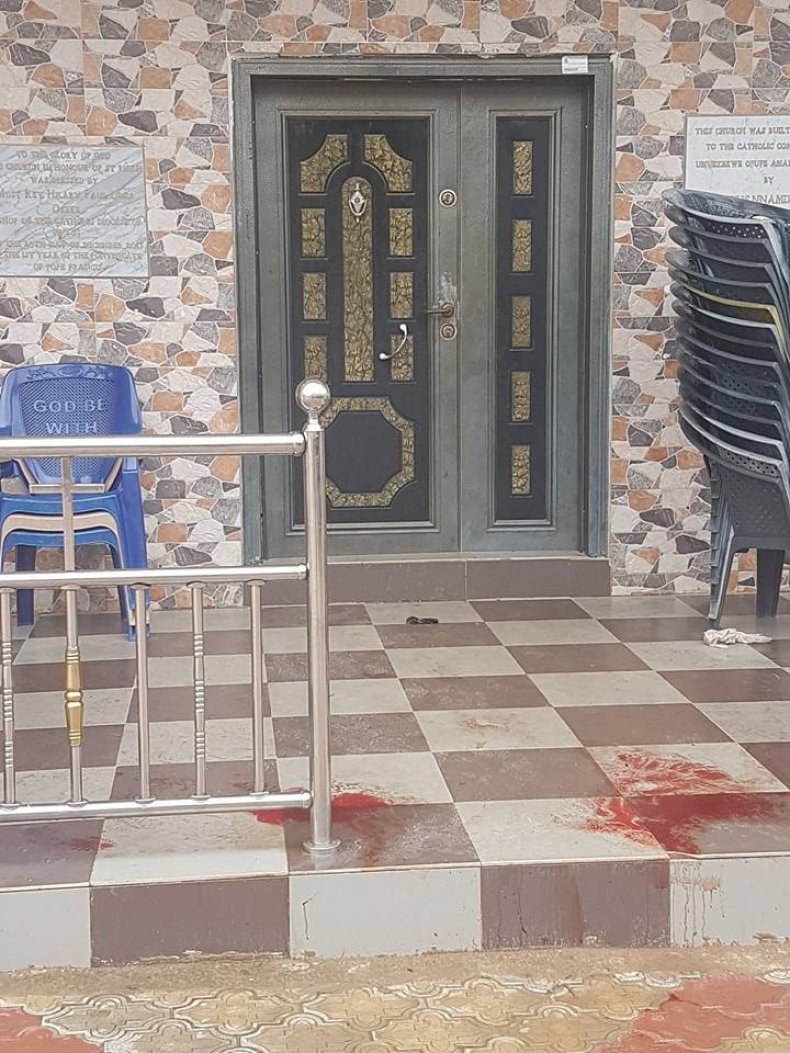 The police statement said that the incident was motivated by a fight between two members of the church living abroad. One of the individuals involved owned the church, according to police. The state police commissioner Garba Umar told Nigeria's Channels Television that the attack was part of a "gang war" between individuals originally from the state, some of whom are now based in South Africa.
Get your unlimited Newsweek trial >
The church's parish priest, Jude Onwuaso, said that a "boy or man" had entered the church and began shooting. "After the first round, there was second round and I guess it was during the second round that people were shot dead. When I came back I discovered that some of my parishioners were dead, about five or six I saw shot dead bleeding," he said, according to the BBC.
"A lot of people were injured, some were shot in the stomach, some were shot in the head and some were shot in the hand," Onwuaso added.
Anambra State Governor Willie Obiano said that the incident was "an isolated case" and promised that the state government would pay the medical bills of those injured in the attack, Nigeria's Premium Times reported.
President Buhari has been out of the country on sick leave since May 7. The Nigerian government has not provided details of his illness, and Buhari's deputy, Vice-President Yemi Osinbajo, has run the country in his absence.
Nigeria is one of the most ethnically diverse countries in Africa, with more than 200 ethnic groups and tribes. The country is also split almost 50-50 by religion; northern states are largely Muslim, while the south is majority Christian.
Church Attack: Nigeria President Muhammadu Buhari Condemns Killings as 'Sacrilege' as Police Say Boko Haram Not Responsible | World