Church Is 'Deeply Troubled' by Boy Scouts' Acceptance of Gay Leaders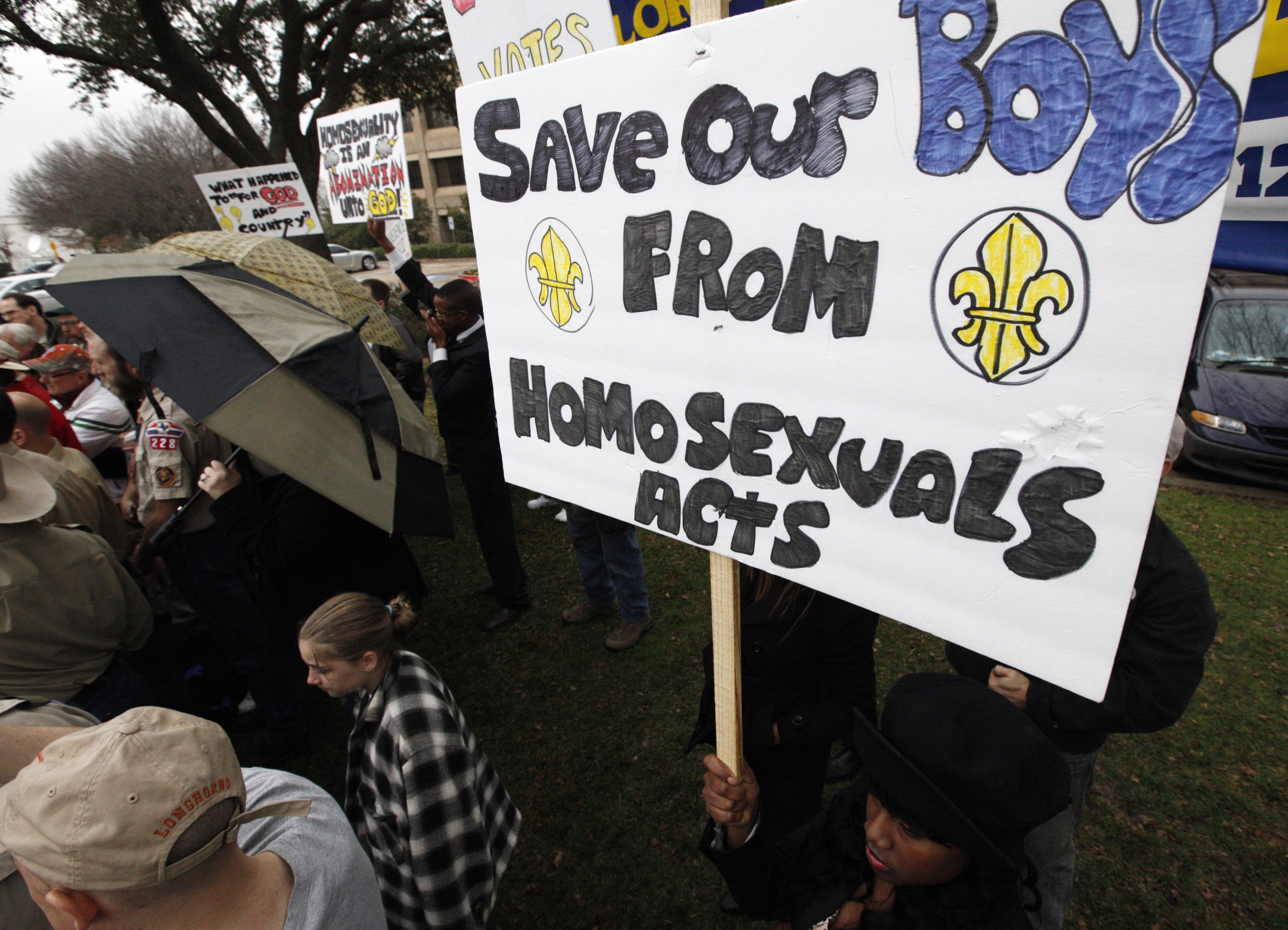 The Church of Jesus Christ of Latter-day Saints (LDS) is "deeply troubled" by the Boy Scouts of America lifting its longstanding ban on gay adult leaders, and is reviewing its century-long relationship with the organization.
Just weeks after the U.S. Supreme Court legalized gay marriage in the country, the 80-member National Executive Board on Monday adopted a resolution that welcomes openly gay adults as counselors and den leaders. The new policy came two years after the group began accepting openly gay scouts.
Despite the change, however, religious groups still have the ability to choose leaders who agree on the same moral guidelines. Leaders of LDS, the country's largest sponsor of the Boy Scouts, said they will reevaluate their relationship after the board's recent vote.
"The Church has always welcomed all boys to its scouting units regardless of sexual orientation. However, the admission of openly gay leaders is inconsistent with the doctrines of the church and what have traditionally been the values of the Boy Scouts of America," the church wrote Monday in its official statement. An LDS spokesperson declined to comment further.
Church representatives said they asked unsuccessfully to delay the vote, which took place at a time in July when members of their governing councils were out of their offices. They don't meet again until August.
The church, based in Utah, is a worldwide organization with members in 170 countries.
The new policy first was introduced earlier this month, in the wake of Boy Scouts President Robert Gates calling on the group to end the ban.