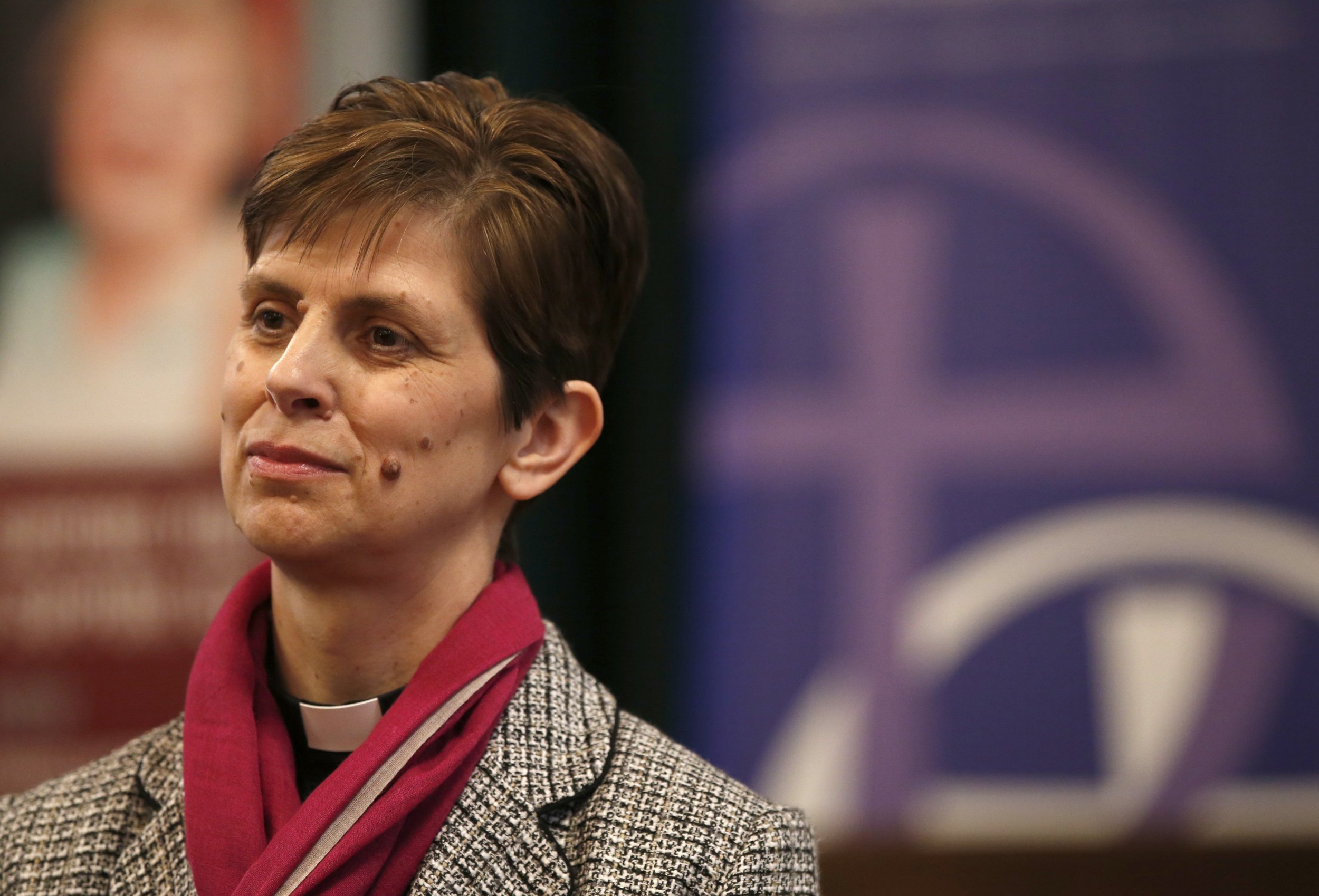 The Church of England appointed its first ever female bishop on Wednesday, overturning centuries of tradition in a Church that has been deeply divided over the issue.
It named Reverend Libby Lane, 48, as the new Bishop of Stockport in northern England.
Prime Minister David Cameron tweeted: "Congratulations to Revd Libby Lane on becoming the first woman bishop in the Church. An historic appointment and important day for equality."
After long and sometimes heated debate, the Church of England governing Synod voted in July to allow women to become bishops and formally adopted legislation last month. Women have served as priests in the Church since 1994.
"It is an unexpected joy to be here today," Lane said in her acceptance speech. "It is a remarkable day for me and I realize an historic day for the church."
She added: "I am conscious this morning of countless women and men who for decades have looked forward to the time when the Church of England would announce its first woman bishop."
The issue over women bishops has caused internal division since the Synod first approved female priests in 1992.
It has pitted reformers, keen to project a more modern image of the Church as it struggles with falling congregations in many increasingly secular countries, against a conservative minority which says the change contradicts the Bible.
Critics say ordaining women bishops would break with the tradition of a male-only clergy dating back to the Twelve Apostles, while supporters argue it is a matter of equality.
Two years ago, opposition from traditionalist lay members led to the defeat of a vote in the Synod to allow women bishops, to the dismay of modernizers, the Church hierarchy and politicians.
Women serve as bishops in the United States, Australia, Canada and New Zealand but Anglican churches in many developing countries do not ordain them as priests.
Lane is married to Reverend George Lane, Coordinating Chaplain at Manchester Airport, and they have two grown up children. From 2000 until present she has served in the Diocese of Chester, northwest England.