Clergyman Banned From Church of England Bans Following Voyeurism Charges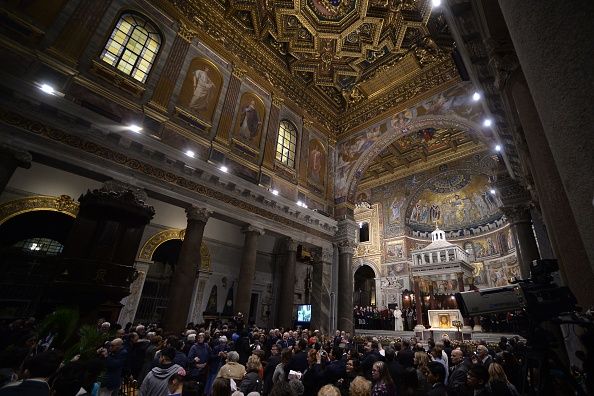 The Church of England has placed a seven-year ban on a clergyman who was convicted of voyeurism after he filmed a teenager in a public toilet at a shopping center.
The Very Reverend Martin Thrower, the rector of Hadleigh at Suffolk in England, pleaded guilty to two counts of voyeurism at Norwich Crown Court, according to The Independent. The 56-year-old was removed as rector of Hadleigh and barred from ministry as a priest in the Church of England for seven years beginning in October 2017.
Initially sentenced to four months in jail in August 2017, Thrower's prison sentence was suspended for two years. He was ordered to a 60-day course that looked at sex offender behavior and a one-month rehabilitation course, according to the BBC.
Thrower initially denied charges that he held a cell phone over the top of a bathroom stall at an Ipswich shopping center. In the incident, a 17-year-old boy saw the cell phone and heard a noise over the cubicle.
"Although none of his offenses took place at church, or in connection with his church role in any way, the Church of England in Suffolk takes safeguarding very seriously and is committed to making all of its churches a safer place for all," Diocese spokesman John Howard told the BBC.
The Diocese of St. Edmundsbury and Ipswich had undertaken internal disciplinary measures, but the conclusion was not made public until today, according to the BBC.
Howard said that Thrower could apply to minister again in seven years, but that an independent safeguarding risk examination would need to be conducted, the BBC reported.