Church of England Approves Transgender Clergy Guidance for Welcoming Trans Christians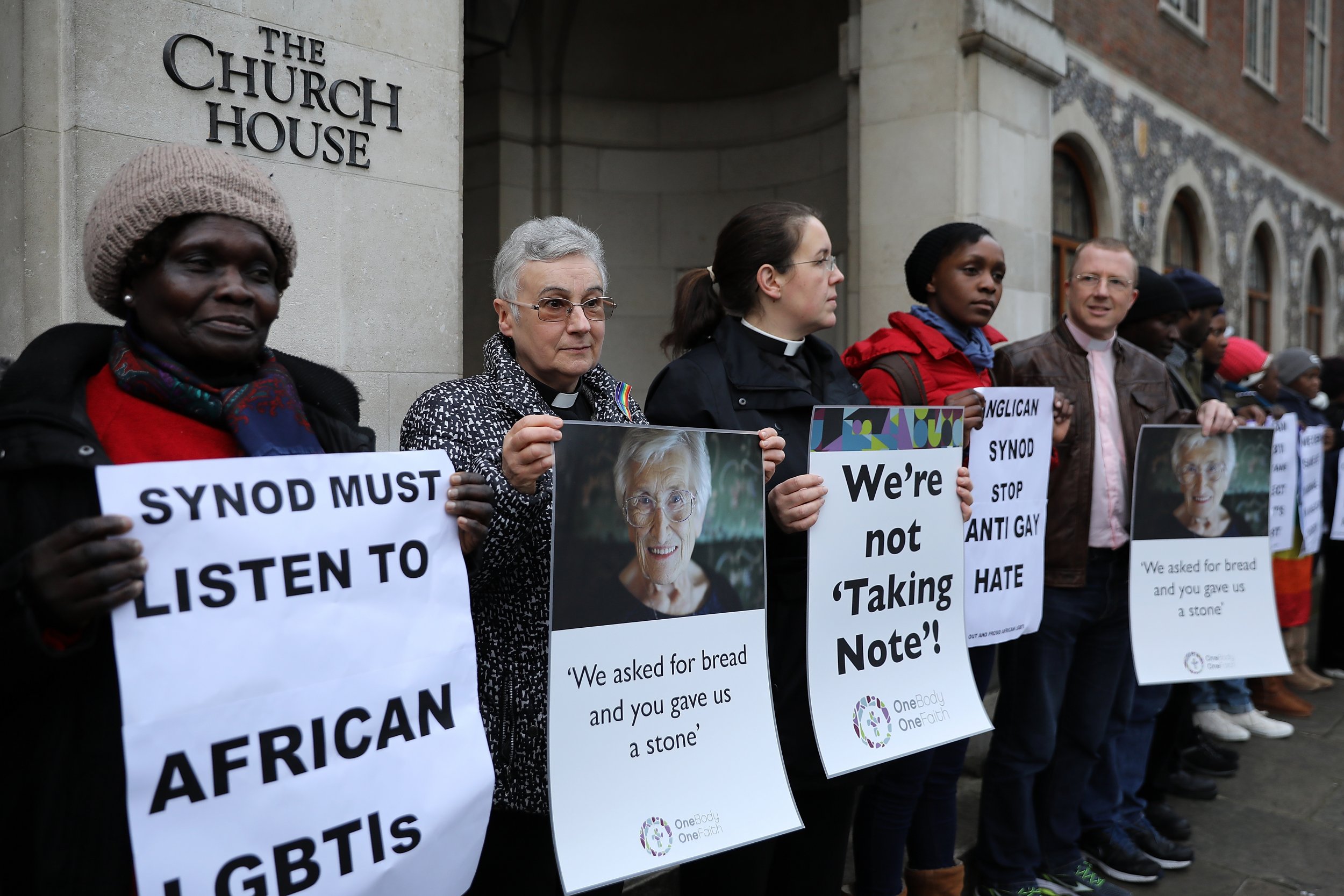 The Church of England issued guidance to clergy on how to be "creative and sensitive" as they welcome transgender people into the faith.
The church's House of Bishops approved the pastoral guidance document that advises Anglican clergy to address trans individuals by their chosen names, rather than their birth names. The move to welcome more transgender individuals into the church, the BBC reported, comes one year after a general synod in York voted on the need for trans people to be "welcomed and affirmed" by church leaders and its congregations. The church faced protests from African immigrants and LGBT community members to push forward in its efforts to welcome minority members.
"The Church of England welcomes and encourages the unconditional affirmation of trans people, equally with all people, within the body of Christ, and rejoices in the diversity of that body into which all Christians have been baptized by one Spirit," the guidance approved by the church reads.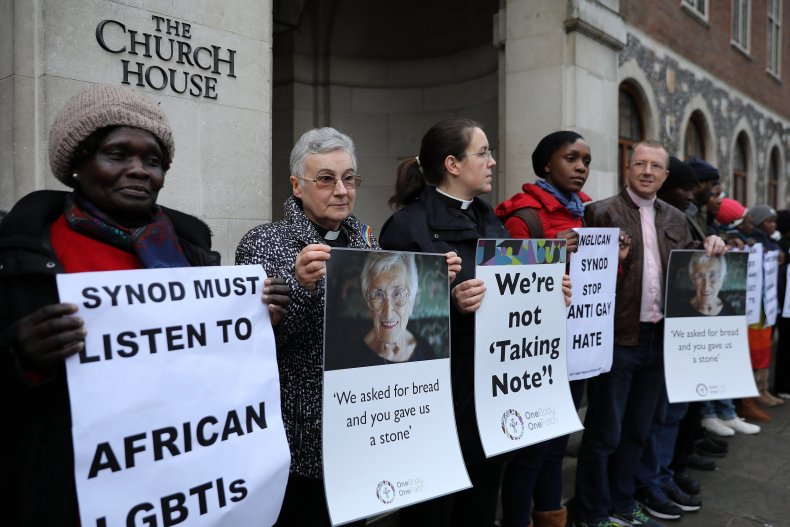 The guidance recommends an Affirmation of Baptism service to allow transgender Christians to embrace their new sexual identity in a "celebratory" way within the religion. But the advice to clergy stops short of labeling the rite a "second baptism," and instead is intended to welcome people who are making a renewed declaration of their faith.
Transgender reverends Tina Beardsley, Sarah Jones and Rachel Mann produced the document and noted the change will allow a "trans person to be addressed liturgically by the minister for the first time by their chosen name."
"Collectively, we have sought to ensure that these new Pastoral Guidance notes provide a rich and generous space for trans people to locate their lives in the existing liturgy for the Affirmation of Baptismal Faith," the Church of England leaders wrote in a statement.
Beardsley told BBC News the move is a "very good development" that allows clergy to offer services to transgender individuals with the official support of the Church leadership. But she added there is a "slightly conditional" element that remains given the refusal to offer a new service or blessing for trans Christians. The Guardian reported that traditionalists in the church blocked plans for a change in liturgy and adoption of an entirely new blessing for transgender people. However, the existing right for the Affirmation of Baptism will be used to mark a change in gender.