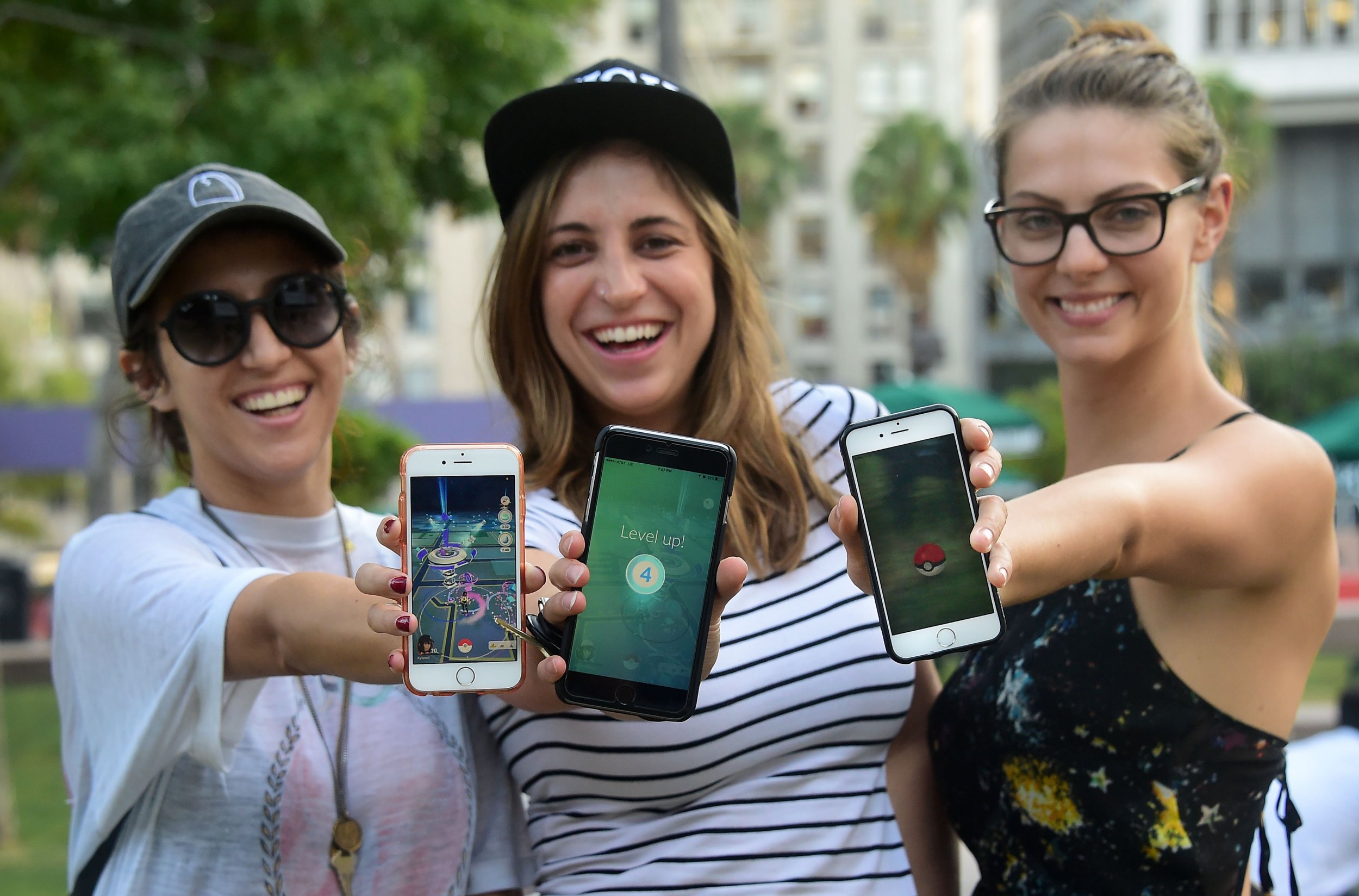 A church in Birmingham has used the popular smartphone virtual reality game Pokemon Go to "spread the message of Jesus." Since launching on Thursday, the game has crashed after unprecedented demand resulted in too many punters downloading it at the same time. The free game which is released in the U.K. today is only available in four other countries worldwide; Germany, U.S., Australia and New Zealand. There are an estimated 21 million active users in the U.S. alone. Niantic, a Google start-up created the game in partnership with Nintendo, multinational consumer electronics and software company headquartered in Japan. The company saw its shares double one week after the game's initial release.
City Road Methodist Church put up a sign, proclaiming: "Jesus Cares About Pokemon Games," in an attempt to attract players of the popular location-based augmented reality game. With a number of Pokemon Go fans turning up today and earlier in the week, the church has become a so-called 'Pokestop,' a real-life location where users can play the game.
"It is a great opportunity for the church," Church steward David Hallam said, and hopes that the game will encourage more people to attend services.
Britain's church membership is in decline; figures suggest attendance at Sunday services in England will drop to just 425,000 in 30 years. At present, there are 764,700 worshipers in the country, which is less than 2 percent of the population.
"We... beat ourselves up [thinking] how do we appeal to younger people - we have committee meetings, and here they are on our doorstep. Well, welcome in!" Hallam added.
The church is considering holding a Pokemon meeting for those interested in finding out more about playing the game there.
"We don't know yet, but there are amazing challenges here," he concluded.