Church Leader Accused of Smoking Meth With Child Before Raping Her
Brian Pounds, a 45-year-old Texas minister has been arrested for allegedly giving meth to a 15-year-old girl before repeatedly raping her.
Pounds was a minister at First Assembly of God in Vernon, a Christian church located in Vernon, a town in central North Texas. The church's website no longer lists him as a leader.
The girl's family had initially brought her to Pounds for counseling. He eventually got her a job cleaning elderly people's homes. He would also meet with her privately for "counseling sessions" at the church, KFDX reported. The sessions involved drugs and rape, the girl later alleged.
On July 1, the girl's mother didn't know where her daughter was. Pounds had gotten a motel room with the girl under his own name, a police affidavit said. The mother later located her daughter at a nearby Walmart and brought her to the local police department.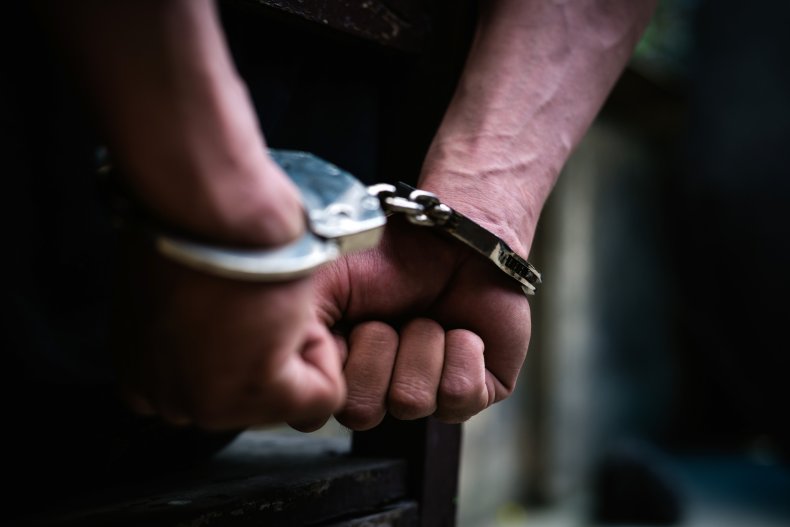 There, the daughter said that she had been smoking meth and having sex with Pounds earlier in the day. During the sex, Pounds placed both hands on the girl's neck and choked her, an arrest affidavit filed by a Vernon police officer said.
The girl also said that Pounds had repeatedly had sex with her over the previous month. The first two instances of rape and meth smoking had occurred with him at the church, she said.
Due to her adverse reaction to the methamphetamines, the girl was taken to United Regional Health Care in Wichita Falls, a city hospital about 55 miles southeast of Vernon. There, doctors found evidence of meth in the girl's system. Police also found evidence of meth in the motel room, the affidavit said.
Pounds denied having sex with the girl.
Police arrested him last Friday. He has since been booked into the Wichita County jail. He has been charged with sexual assault of a child and delivery of a controlled substance to a minor. He remains in custody on a $300,000 bond.
Texas Rangers are assisting Vernon police with the investigation.
Child rape is sadly a common problem in the U.S., according to the Rape, Abuse & Incest National Network (RAINN). Every nine minutes in the United States, agencies with Child Protective Services substantiate or find strong evidence indicative of child sexual abuse, according to data from the U.S. Department of Health and Human Services' 2016 Child Maltreatment Survey.
One in nine girls and one in 53 boys under the age of 18 experiences sexual abuse or assault at the hands of an adult, according to a 2014 study in the Journal of Adolescent Health. Roughly 93 percent of the perpetrators are known to the victim, usually as an acquaintance or family member, according to a 2000 U.S. Department of Justice report entitled, "Sexual Assault of Young Children as Reported to Law Enforcement."
Newsweek contacted First Assembly of God in Vernon for comment.