Church Plans to Continue Services Despite Coronavirus Pandemic, Says 'Jesus Died With COVID-19'
A church in Arkansas plans to continue holding services this weekend despite federal and state guidelines against holding gatherings of more than 10 people amid the coronavirus pandemic.
Awaken Church in Jonesboro claimed in a Wednesday evening Facebook post that Jesus was the "first death of Covid-19," the disease caused by the novel coronavirus. The post included an image of a cross wrapped in a white sash against a sunset background, with the words "Jesus died with COVID-19 so that you didn't have to bear it."
In a separate post earlier on Wednesday, the church explained that it would continue to hold services despite the rapidly spreading pandemic. The local NEA Report news site first reported Awaken Church's decision to keep its doors open to worshippers.
"The Dept of Health has stated that all gatherings of ten or more do not apply to houses of worship and yet suggest to follow CDC safe practices, of which we are doing," the church wrote in a Facebook post.
"For us to not have services due to a virus would be for us to go against our extremely strong convictions of the power of God to protect and the power of God to heal," the post continued. "Jesus knew the world He was sending us into contained sickness and disease. Instead of telling us to retreat from sickness, He told us to go into the world and to heal the sick."
Chad Gonzales, a lead pastor at Awaken Church, told Newsweek that the decision to keep the religious services going was not something he took "lightly," saying it was "one of the most gut wrenching decisions" he has ever made. He noted that the church "certainly would have complied" if the government had required them to cancel services.
"Many people have said that us continuing to hold physical services was about the money, but that's not it at all. The vast majority of our donations come through either our website or mobile app. It had nothing to do with money, but everything to do with my convictions," Gonzales said.
In the post that claimed Jesus had died of COVID-19, the church justified the assertion by referencing the biblical verse 2 Corinthians 5:21. "The Bible tells us that Jesus took on every sin, sickness and every disease...Jesus bore it so you wouldn't have to. Salvation provided forgiveness and healing...if you'll believe it, you can receive it!" the post said.
The church has also shared advice with elderly church members and those with pre-existing health conditions, asking them to stay home and watch services online.
"We encourage those that are elderly, have weakened immune systems and/or those that have any concerns for their well being to please stay home and enjoy the live-streaming of the services until all of this passes," the church wrote on Wednesday morning.
Gonzales told Newsweek that he believes churches have an important role to play in this difficult time.
"I just feel that in this crazy time, the world shouldn't have to look to the government as a source of hope; I believe the Church, as the representatives of Jesus should be the source of hope and healing and the calm in the midst of the crisis," the pastor said.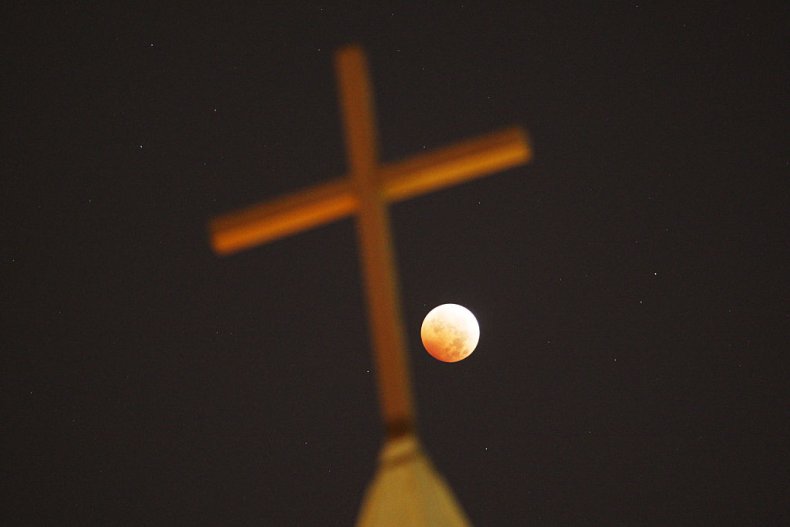 Arkansas Governor Asa Hutchinson has resisted calls to announce a "shelter in place" or "stay at home" order throughout his state, although most other states have done so. On March 27, Hutchinson did ban gatherings of 10 or more people throughout the state. But, as the Awaken Church noted, this order did not include religious gatherings.
Speaking to NPR on Thursday, Hutchinson defended his decision to not order a statewide shelter in place directive.
"When we see a problem, we take very specific, directed action," the Republican governor said. "This is in contrast to what they call a 'stay-at-home order' in some other states; there's no such thing across the country. Because when you tell them to stay at home, you're allowing them to go to the grocery store; they can get their essential items; if they're working, they can go to their manufacturing facility; they can go outside and get exercise. A targeted approach is what is working for us in Arkansas."
As of Thursday afternoon, Arkansas had 624 confirmed cases of the coronavirus. Thus far, 10 people in the state have died of COVID-19. Nationwide, there are more than 234,000 cases of the virus. Of those, more than 5,600 people have died, and over 8,800 have recovered.
This article has been updated with comments from Pastor Chad Gonzales.