From Gravel to Gavel: How a Supreme Court Case Could Affect the School Choice Movement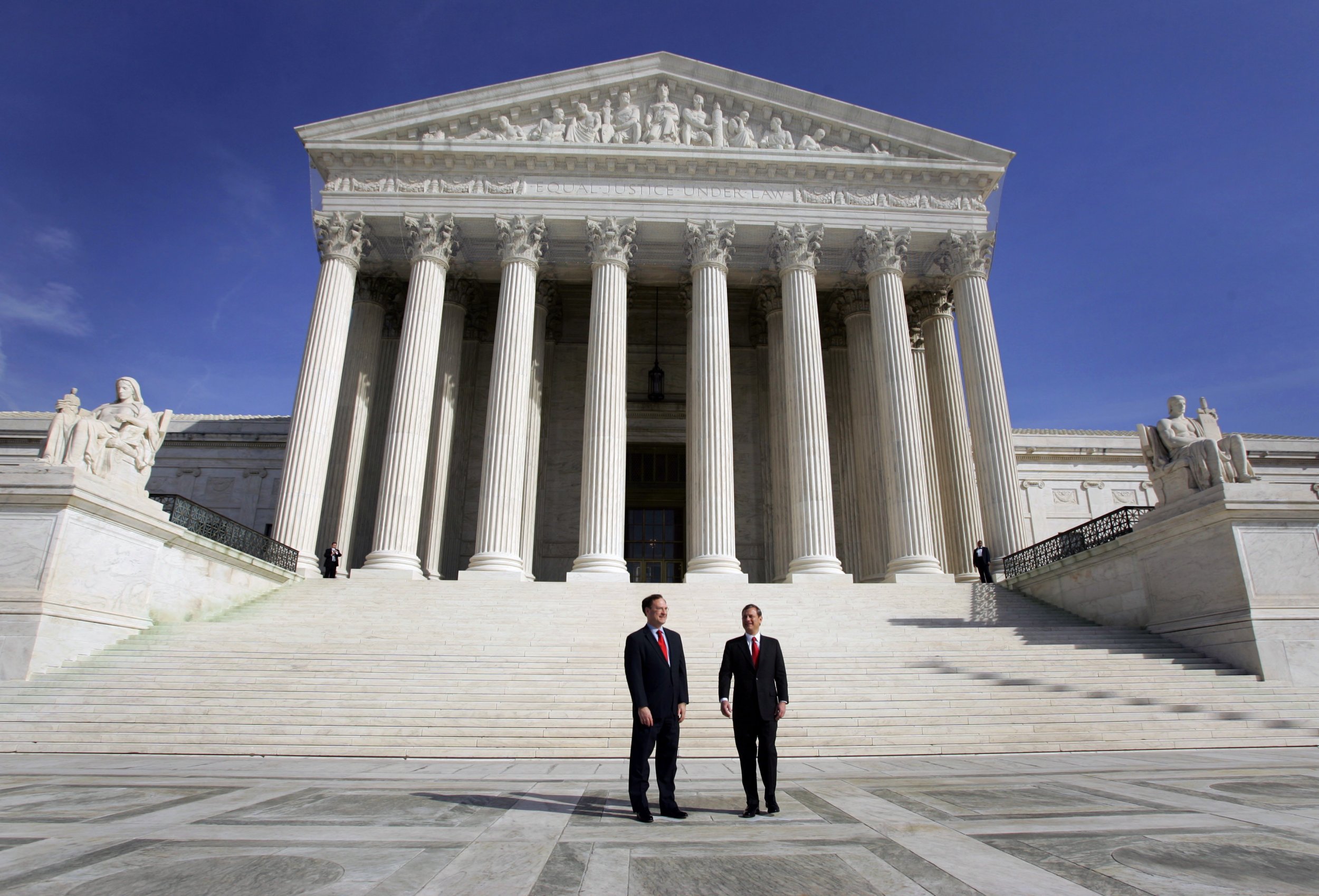 The United States Supreme Court heard oral arguments Wednesday in Trinity Lutheran Church of Columbia, Inc. v. Comer, a church-state lawsuit with the potential to become a landmark decision for schools across the nation. Involving twists, turns, tires, Neil Gorsuch, school choice and the Missouri governor, the case is nothing but complicated.
As you wait for the verdict, here are the basic facts you need to know to sort through it all:
When did this start?
To fully understand the case, you need to go back to 1875, when President Ulysses S. Grant inspired Rep. James Blaine to propose an amendment to the U.S. Constitution preventing religious sects from using state tax money, funds or lands. The House of Representatives passed the amendment, but the Senate didn't, and so adoption of the so-called Blaine Amendment fell to the states to adopt if they wished.
Where are we now?
About 35 states currently have Blaine Amendments, according to the Constitution Center. Missouri is one of them, with its Constitution declaring, in part, "That no money shall ever be taken from the public treasury, directly or indirectly, in aid of any church, sect or denomination of religion, or in aid of any priest, preacher, minister or teacher thereof, as such; and that no preference shall be given to nor any discrimination made against any church, sect or creed of religion, or any form of religious faith or worship."
So what happened?
In 2012, a preschool run by the Trinity Lutheran Church in Columbia, Missouri, tried to upgrade its playground. The state's Department of Natural Resources ran a Scrap Tire Surface Material Grant program that levied a tax on new tire sales and allowed institutions to use the rubber from old tires to improve their playgrounds or driveways.
Trinity Lutheran submitted an application to fix up its gravel playground, and the submission ranked fifth out of more than 40 contenders, SCOTUSblog reported. But the department rejected the preschool's request due to Missouri's Blaine Amendment.
Trinity Lutheran sued on the grounds that the department's decision violated the federal First Amendment, which protects people's right to freely exercise their religion, and 14th Amendment, which ensures equal protection, according to Oyez. Federal district and appeals courts sided with Missouri, and the church appealed to the Supreme Court.
"No public benefit could be further removed from the state's anti-establishment concerns than a grant for safe rubber playground surfaces that serve no religious function or purpose,"USA Today reported its attorneys wrote.
The Supreme Court announced it would hear the case last year, just about a month before Justice Antonin Scalia's sudden death.
Is there any precedent?
In 2004, the Supreme Court ruled in Locke v. Davey that a student couldn't use Washington state scholarship money to cover his expenses in pursuit of a theology degree because it was an "essentially religious endeavor." But Trinity Lutheran has argued that its case is different.
"In this case, Trinity Lutheran does not seek funding for an essentially religious endeavor," the petitioners wrote in 2016. "It merely wishes to participate in a generally available reimbursement program to obtain recycled scrap tires that are transformed into a pour-in-place rubber playground surface that protects children's physical safety. The surface that children play on as they enjoy recess is about as far as one can get from the devotional training of clergy."
Why should I care?
As the National Review reported, whatever the justices decide could have implications for the school choice movement, which allows families to choose the institution their kids attend instead of simply sending them to the local school they're zoned for. States' Blaine Amendments have so far given ammunition to opponents of school choice initiatives such as voucher programs that let parents help pay for private school tuition with public dollars.
But if the Supreme Court rules against it, that would "open the door to subsidizing religious schools with public dollars," as former assistant education secretary Diane Ravitch wrote in a piece for the Washington Post.
School choice is having a moment right now. Fourteen states, as well as Washington, D.C., have voucher programs, according to the National Conference of State Legislatures. President Donald Trump, while campaigning last year, declared school choice "the new civil rights issue of our time" and proposed spending $20 billion on such programs. More recently, he selected noted school choice advocate Betsy DeVos to be his education secretary.
OK. What else don't I know?
Well, there are a number of wild cards and last-minute developments in this whole process. The first is Gorsuch, Trump's very recently confirmed Supreme Court justice. Gorsuch replaced Scalia, and his presence on the bench means there can't be a tie in the Trinity Lutheran verdict.
Most experts predict Gorsuch will side with the church, given his previous stances on cases such as Hobby Lobby v. Sebelius, in which he backed the company's right to refuse to cover certain contraceptives in its health care plan on religious grounds, the New Republic reported.
Another complication cropped up last week, when Missouri Gov. Eric Greitens, a Republican, announced he had asked the state's Department of Natural Resources—the office that denied Trinity Lutheran's request years ago—to let religious organizations get grants.
"Before we came into office, government bureaucrats were under orders to deny grants to people of faith who wanted to do things like make community playgrounds for kids. That's just wrong," Greitens said in a Thursday news release. "We have hundreds of outstanding religious organizations all over the state of Missouri who are doing great work on behalf of kids and families every single day. We should be encouraging that work. So, today we are changing that prejudiced policy."
The Supreme Court scrambled, asking both sides in the Trinity Lutheran case to submit letters about how the announcement might affect them. On Tuesday, both said they wanted the proceedings to continue, according to SCOTUSblog.
When will we find out the verdict?
The justices will likely reveal their decision in June, just as their term wraps up, the Columbia Missourian reported.