Church Tells Gay Man He Can't be Involved in His Dying Father's Funeral Because of Sexual Orientation
Jessie Goodman's father will likely die in a few days. He wants his funeral to be at a local Baptist church, but the pastor has refused because Jessie Goodman is gay.
Goodman's father's final wish is for his funeral to be held at Lee's Chapel Baptist Church, the first church he ever attended. His other request is for Jessie to sing the hymn "The Anchor Holds" at the ceremony.
But Pastor Jay Scruggs refused Goodman's father's dying wish. (The Goodman family requested the father not be named.)
"As long as I was going to take part in any way, [my father] could not have his service there," Goodman told WTVC.
"They're punishing my dad for a lifestyle choice I've made. It's not me up there in a casket. It's him," he added.
Scruggs refused to comment until Goodman's father is buried.
Goodman said that Scruggs and some of the other church members didn't want Goodman or his fiance, Brandon Smitty, involved. Daryl Morrow, a longtime member of the church, said to WTVC that he told Goodman that Smitty shouldn't attend the funeral, but felt the family should still be able to have the service at the church.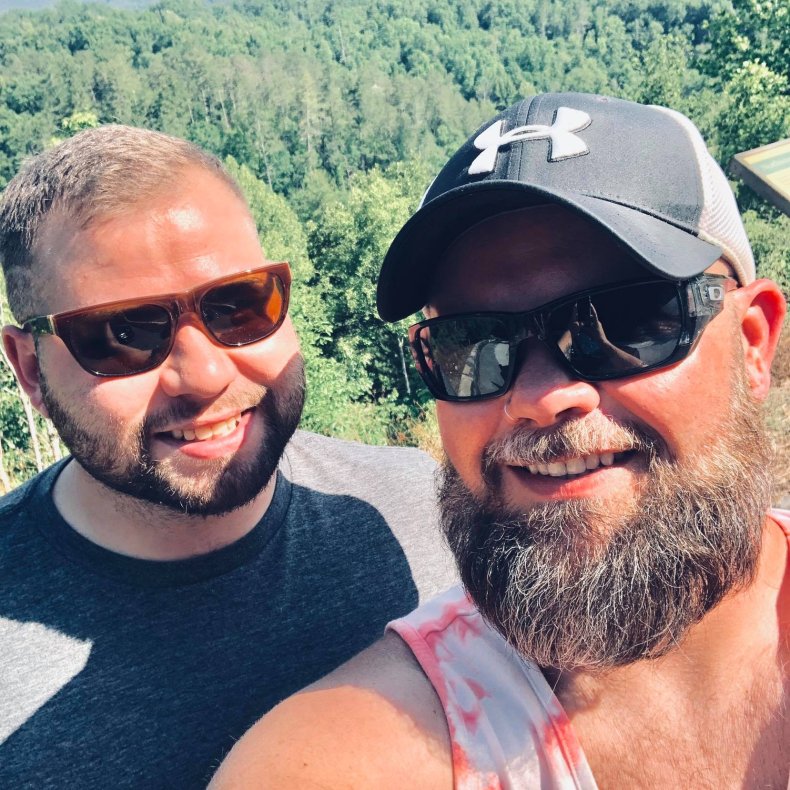 On Facebook, Goodman relayed Morrow's message to Smitty.
"Are you okay to sit at home while I go to my father's funeral? Knowing that you have been there for every single [thing] that [my parents] have needed?" Goodman wrote.
"No, I will not be okay to sit at home while you're at your dad's funeral. I am your partner [and] soulmate, I carry the burdens that you carry... We're human," Smitty replied.
Goodman told his father that Scruggs wouldn't allow his funeral to take place at the church.
"He did know that his funeral wouldn't happen there, and he had a very hurt look on his face when we told him that," Goodman said.
Goodman's father was a pastor himself. A comment on Goodman's Facebook post about his struggles with Lee's Chapel said they heard Jessie's father "preach many times" and called him "a man of God."
Though Goodman's father won't be able to have his service at the first church he went to, another funeral home stepped up — and Jessie will indeed sing "The Anchor Holds."
While Lee's Chapel identifies itself as a Baptist church, when WTVC asked the Southern Baptist Convention about the story, officials said they could not find any records showing that the church was affiliated with their organization.