Churches Could Endorse Political Candidates Thanks to House Republican Tax Bill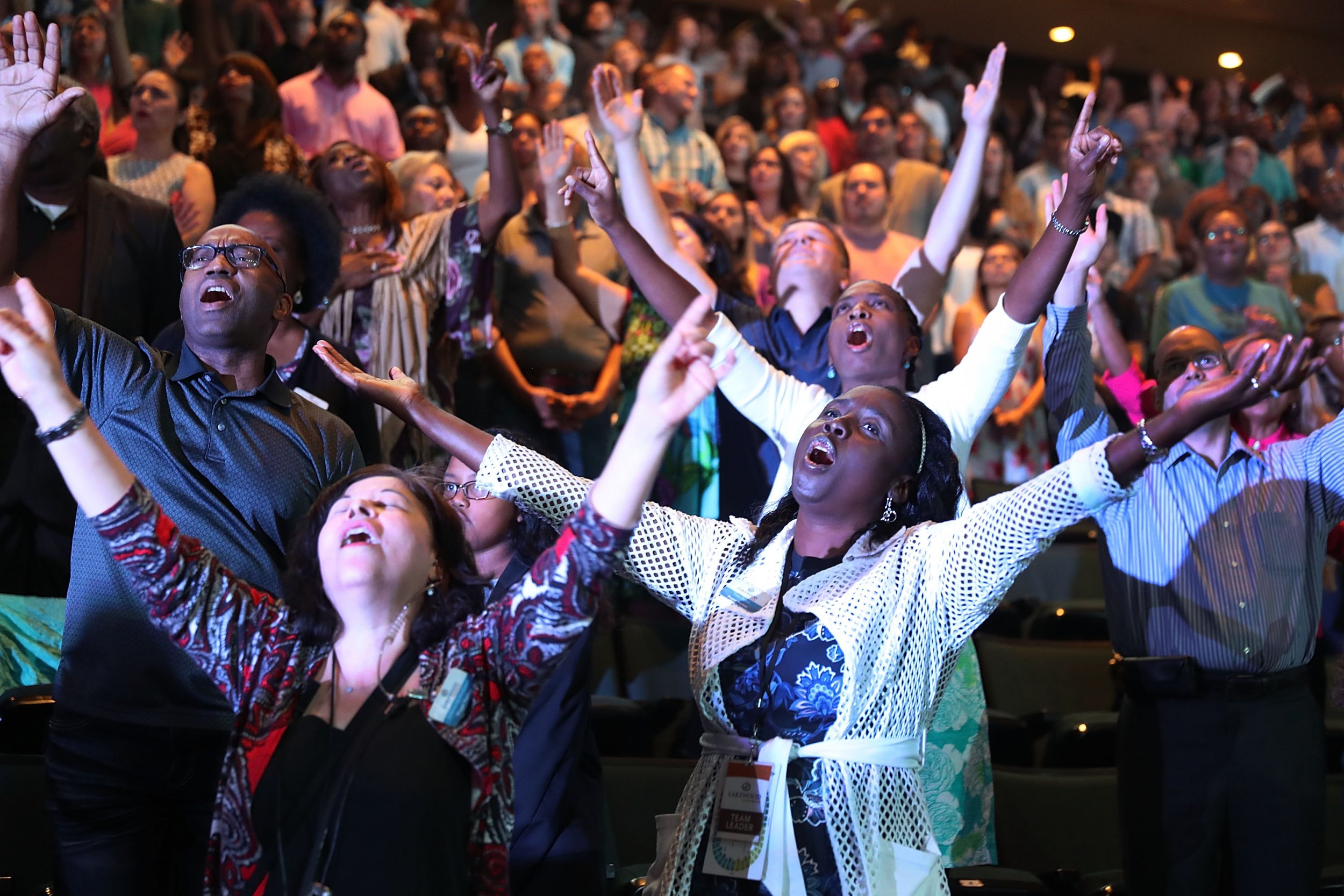 This House Republican tax cut bill is certainly a blessing — for churches that want to engage in political behavior.
The bill, released Thursday, would curtail the so-called Johnson Amendment—a 1950s-era law that prohibits nonprofits, charitable organizations and places of worship from campaigning on behalf of, or in opposition to, a candidate.
The proposed change, found at the end of the 429-page bill, suggests that churches should not lose their tax-exempt status if they make political remarks about candidates during ordinary course of religious services, gatherings and activities.
Eliminating the amendment has been one of Donald Trump's promises while he was running for president last year, and he vowed to make good on his pledge during the National Prayer Breakfast shortly after inauguration day when he promised to "get rid of, and totally destroy, the Johnson Amendment and allow our representatives of faith to speak freely and without fear of retribution. I will do that—remember."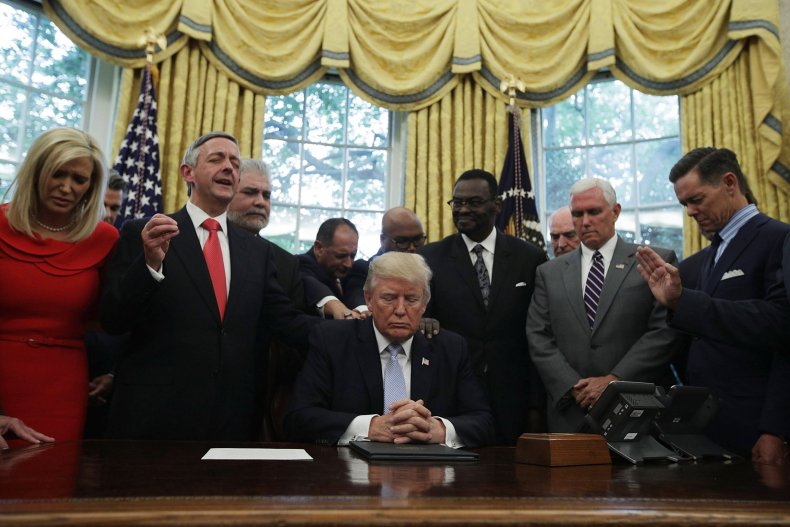 Rolling back the amendment has been the conservatives' goal. In late June, House Republicans introduced a provision into a spending bill that would deny the IRS money to enforce the amendment, PBS reported. Some Democrats, however, argued that the provision offers a blurry line between the separation of church and state and worried that churches may funnel money to political candidates thanks to their tax-exempt position.
Conservatives have argued that the amendment limits churches' free speech, but courts have disagreed, finding that the amendment only prohibits houses of worship from endorsing candidates while being underwritten by tax-deductible charitable donations. The goal was to prevent non-profits and churches from using donations to rail against the very government that gave them the tax benefit in the first place, the New York Daily News reported.
Some evangelical leaders like Liberty University President Jerry Falwell Jr.—an active Trump supporter—applauded the president's pledge, saying that it would "create a huge revolution for conservative Christians and for free speech." But not all seem to be on board.
A group of more than 4,000 religious leaders across the country urged Congress not to upend the amendment, The Hill reported. The leaders issued a letter, stating that "changing the law to repeal or weaken the 'Johnson Amendment' would harm houses of worship, which are not identified or divided by partisan lines." The letter was backed by leaders from different denominations, though not from evangelicals, who are a big part of President Trump's base.