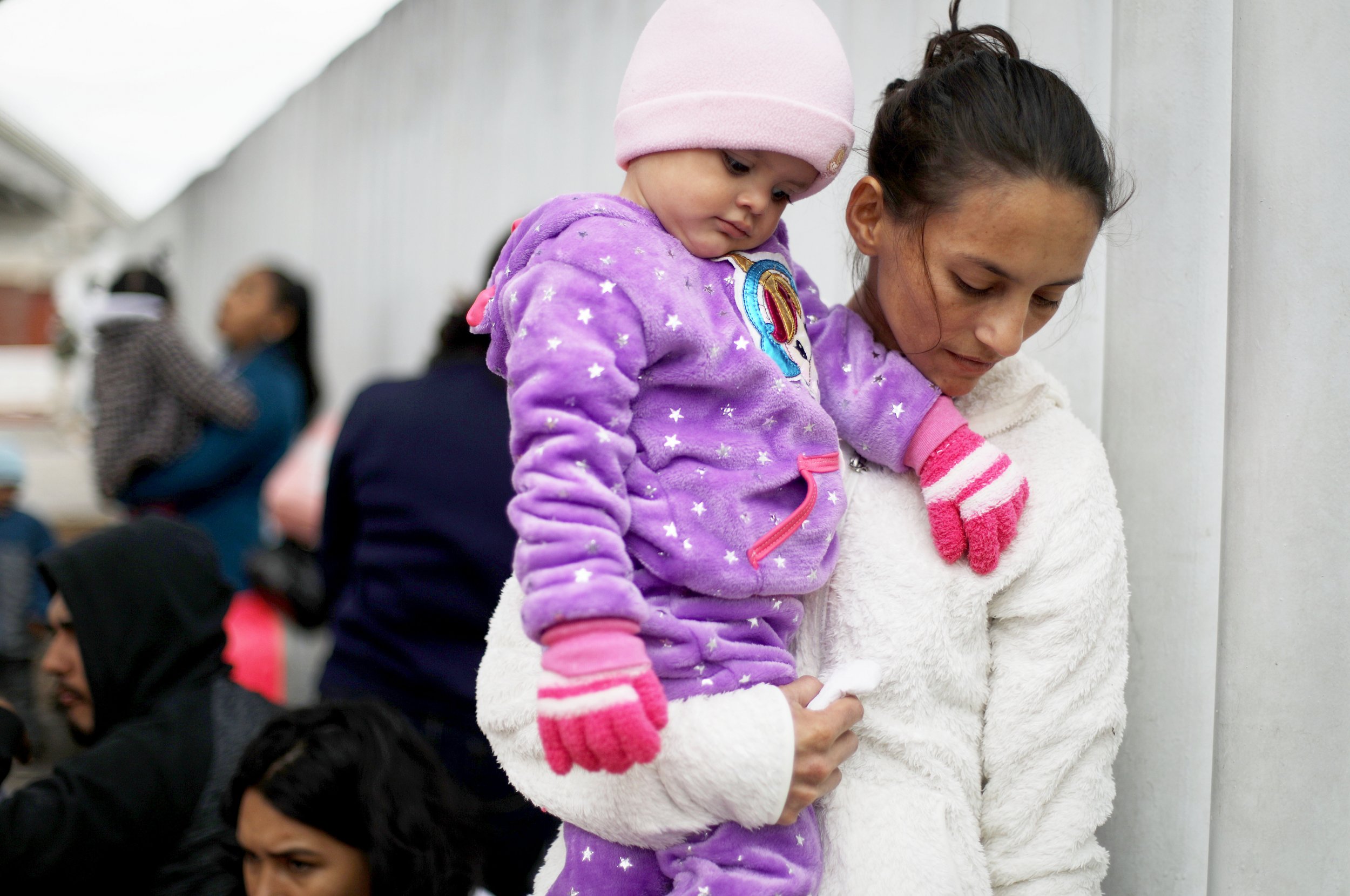 In the wake of a surge of asylum seekers, including many families, arriving at the U.S.-Mexico border, churches have been opening their doors for those in need of refuge.
After dozens of asylum seekers were bused from Texas and New Mexico to Denver overnight this past week to help relieve overcrowded shelters, churches stepped up to provide shelter and collect donations for migrants.
At one Denver church, the First Unitarian Church, organizers showed The Associated Press the shoes, clothing and toiletries they had amassed.
"This church is very progressive, and social justice [is] not just for immigrants or asylum seekers," organizer Jeanette Vizguerra told the news agency.
Vizguerra came to the U.S. as an asylum seeker and is still fighting to stay in the country. She said the church had been one of several to respond to an emergency call to house asylum seekers over the weekend.
Asylum seekers, she told the AP, began to arrive at around 2 a.m. on Monday after taking an overnight bus to Denver, where churches were ready to welcome them.
"This is a real humanitarian crisis," Vizguerra said. "Crime is very high, and these people are only coming here for security and for a better life for your kids."
The First Unitarian Church is one of three that have helped provide accommodation to 55 migrants since Sunday, with the First Plymouth Congregational Church and Denver Community Church also opening their doors.
"Denver will always be a welcoming place for people seeking refuge," said Denver Mayor Michael Hancock in a statement.
"I am proud of our community for proactively stepping in to provide support in uniting these individuals with their family and friends," Hancock said. "They deserve our compassion, not condemnation."
Vizguerra said she knew from firsthand experience how difficult the coming months, and potentially the years ahead, would be for asylum seekers as their cases make their way through the immigration court system.
"It's not a short process, it's a long process and continues in the courts," she told the AP. "I have [a lot] in my hands and on my back, and sometimes I'm very tired, and I'm very frustrated... I need to continue fighting my case and fighting other cases."
According to the AP, it is likely that the bus trips from New Mexico and Texas will continue, though it is unclear how long churches can continue to accommodate asylum seekers.
Newsweek has contacted the office of Mayor Michael Hancock, as well as the First Unitarian Church, First Plymouth Congregational Church and Denver Community Church for comment.