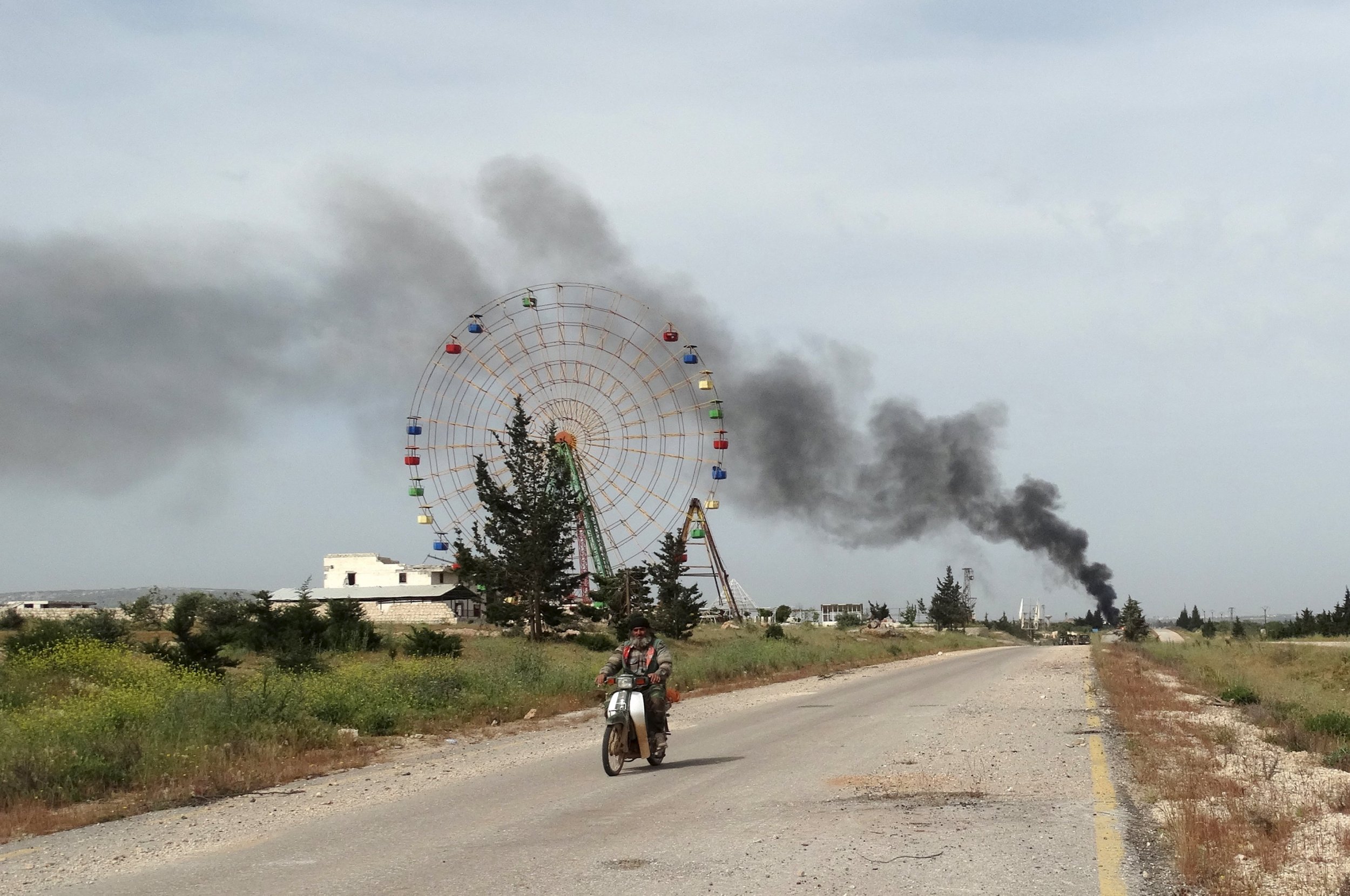 REYHANLI, Turkey (Reuters) - Hardline Islamists fighting side-by-side with groups backed by the United States have made gains in northern Syria in recent weeks while showing rare unity, which some fear may be short-lived.
An Islamist alliance calling itself Army of Fatah, a reference to the conquests that spread Islam across the Middle East from the seventh century, has seized northwestern towns including the provincial capital Idlib from government forces.
The alliance, which includes al-Qaeda's wing in Syria, known as the Nusra Front, and another hardline militant group, the Ahrar al-Sham movement, is edging closer to the coastal province of Latakia, President Bashar al-Assad's stronghold.
Fighting alongside them, although excluded from a joint command center, are groups which reject the jihadists' anti-Western aims and say they receive covert support from the CIA. Two of these are called Division 13 and Fursan al-Haq.
While the Islamist groups appear to be stronger than their Western-backed allies, it is a rare example of cooperation, just weeks after Nusra Front fighters crushed a previous U.S. backed rebel force in a blow to Washington's Syria strategy.
Washington and its allies say their aim is to support what they call "moderate" rebels fighting against both Assad and Islamic State, the hardline Islamist militant group that has seized much of Syria and Iraq, which Washington is striking from the air.
Four years into Syria's civil war, recent months have seen a series of setbacks for government forces on the battlefield, although no side is close to victory. A third of the population has been made homeless and more than 220,000 people have been killed.
Western countries are loathe to back jihadists but have had difficulty finding credible rebel forces that they can support.
Ahrar al-Sham appears to have emerged as the strongest opposition force in Idlib. One of its founders, Abu Khaled al-Soury, fought alongside al-Qaeda founder Osama bin Laden and was close to al Qaeda's current chief Ayman al-Zawahri.
The first rebel brigade to have received anti-tank weapons from the United States, Hazzm, collapsed in March after it was crushed by Nusra. Nusra followers published photographs of what they said were U.S. weapons seized from the group.
Nevertheless, Islamists have signaled that they are no longer determined to fight against Western-backed groups.
"Maybe Nusra fought ... Hazzm at the start, because they said they were no good. Now they have a plan to fight only the regime," Mazin Qusum, commander of the Siham Al-Haqq brigade, an Islamist unit fighting alongside the Army of Fatah, told Reuters in the Turkish border town of Reyhanli.
STABLE
In a sign of cooperation, an arm of the Western-backed opposition government in exile, the Syrian National Coalition, has been given the responsibility for health and education in areas the rebels have recently captured.
Sitting in Istanbul with Division 13 and Fursan al Haq commanders, a representative of Ahrar al-Sham's political office, Abu Mohammed, stressed unity.
Asked whether Ahrar al-Sham would impose Sharia law in areas it controls - usually the central mission of jihadists - he said: "We and the others, when we liberate all of Syria, we will meet and determine what kind of law there will be."
Abu Hamoud, a commander from Division 13, said his group coordinated with Nusra Front, which the United States considers a terrorist organization, but this does not mean it is aligned to it.
"It is completely stable in Idlib province, there will be no fighting between the brigades," said Abu Hamoud.
Hossam Abu Bakr, spokesman for Ahrar al-Sham, said the group would defend Division 13 if Nusra attacked it without the right to do so. He rejected any suggestion that the alliance was extremist.
"Our first goal is the fall of the criminal regime and then to build a country which... preserves our identity far from extremism," he said via Skype.
But some fighters warn that groups could turn against each other once they are reach their military objectives.
"As long as there are strategies to attack the regime and major strategies to work together, there won't be a problem because the brigades will have a common enemy," said 30-year old Hakim, a fighter from Islamist group Liwa Tawheed.
But after the groups liberate Idlib, "it's very possible there will be power conflicts among them," he added.
As the biggest group in Army of Fatah, Ahrar al-Sham appears to hold the key to preventing infighting.
A senior opposition figure who asked not to be identified while discussing internal alliances, said Ahrar al-Sham's leaders had become more tolerant of Western-backed groups over the past year. But he questioned whether that newfound openness was shared by the group's fighters on the ground.
"The challenge is, they don't speak about it to their members. They can't control them," he said.