Ex-CIA Head John Brennan Testifies He Strongly Warned Russia Not to Interfere in U.S. Election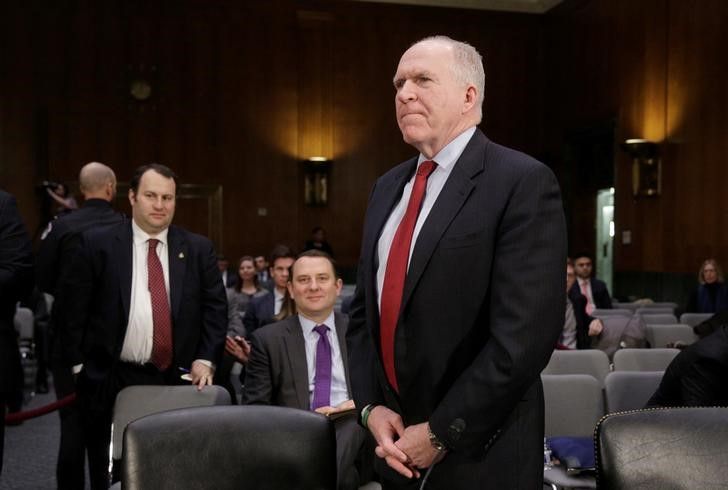 In testimony Tuesday morning before the House Permanent Select Committee on Intelligence, former CIA Director John Brennan described a tense phone call he had with the head of Russia's security service in August 2016, during which he accused Russia of interfering in the presidential election.
"It should be clear to everyone that Russia brazenly interfered in our elections of 2016," Brennan said in his opening statement. He then said that in a scheduled call with Alexander Bortnikov, the director of Russia's domestic security service, the conversation focused mostly on Syria and then briefly on harassment of U.S. diplomats in Moscow.
Brennan said he then raised the subject of published reports about Russian interference in the election.
"I told Mr. Bortnikov that if Russia had such a campaign underway, it was certain to backfire," Brennan said, adding that the American people would not stand for such interference. "I said if Russia pursued this course it would destroy" any possibility of improving relations between the two countries, Brennan continued.
Bortnikov denied that his country interfered in the election and said it was common for Russia to be blamed for activity it had nothing to do with, Brennan says.
Brennan then repeated his warning, at which point Bortnikov again denied Russian involvement but said he would take Brennan's concern to Russian President Vladimir Putin, Brennan testified.
"I believe I was the first U.S. official to brace Russia on this issue," said Brennan, who then ended his opening statement and began to take questions from the U.S. representatives.
After Brennan finishes his appearance before the House Intelligence Committee in the public hearing, he will testify again in a closed-door session. Brennan's testimony was the House committee's first hearing since March 20, when then-FBI Director James Comey testified that the bureau is probing Russian influence in the election and possible collusion with Trump campaign staffers.
Since that hearing, the chairman of the committee, Representative Devin Nunes, has recused himself from the Russia investigation after the House Committee on Ethics said it was investigating whether he made unauthorized disclosures of classified information.
Also during that time, Trump fired Comey; the Department of Justice appointed a special counsel to oversee the FBI's Russia investigation; and a series of news reports have indicated that the president allegedly tried to rebuff the FBI's investigation, which some lawmakers have characterized as a potential obstruction of justice.
Brennan also takes the stand the day after former National Security Adviser Michael Flynn invoked his Fifth Amendment rights to avoid giving documents to the Senate committee probing Russia's meddling in the 2016 election, though legal experts say his claim to those rights may not hold up.