CIA Director Mike Pompeo Met Russian Spy Chief Behind 2016 Election Hacking Campaign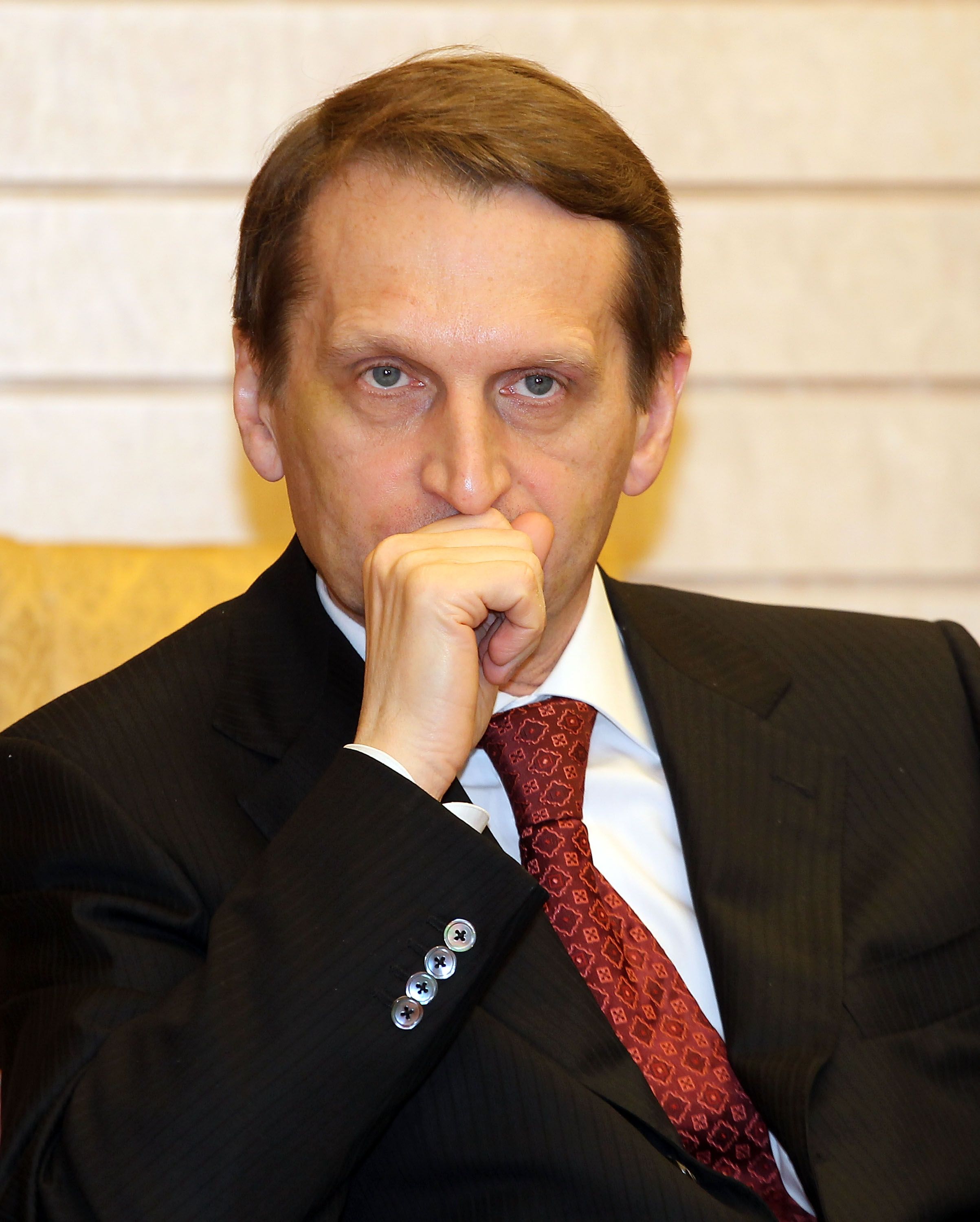 CIA Director Mike Pompeo met with several senior Russian intelligence officials when they traveled to the U.S. recently, U.S. ambassador to Russia Jon Huntsman said.
Among those Pompeo met was Sergei Naryshkin, head of Russia's foreign intelligence service, the SVR, according to Russia's state news agency Itar Tass.
"Sergei Naryshkin was here [in the United States]. He held consultations with his counterparts. Joint struggle against terrorism was discussed. We maintained contact in 2014 during the Sochi Olympics. Of course, we consider joint work this year, during the FIFA World Cup finals," said Russia's ambassador to the U.S., Anatoly Antonov, speaking on Russian TV channel Rossiya 1.
He said joint work by U.S. and Russia "would continue."
"Contacts between special services continued even at the most difficult times. Politics will be politics, but everyday work will be everyday work. There are political slogans, but there is also some real work to do," Antonov added.
Huntsman had told Russian radio station Ekho Moskvy Tuesday that Russian and U.S. intelligence officials had met, but he did not specifically name Naryshkin.
Naryshkin is currently under sanctions imposed by the U.S. under the Obama administration for his alleged role in Russia's 2014 annexation of Crimea. At the time, he was the speaker of Russia's lower house of parliament, the Duma.
He was banned from entering the United States, but sanctions experts told Reuters there are processes allowing people under sanction to enter for official business.
Naryshkin was appointed head of the SVR by Russian President Vladimir Putin in September 2016.
According to multiple U.S. intelligence agencies, Russia interfered in the 2016 U.S. presidential election in a bid to help secure the election of Donald Trump—and the SVR played a key role.
Bloomberg reported last week that Dutch intelligence passed on crucial information about Russian interference in the election to the FBI. Dutch intelligence service the AIVD managed to gain access to the Russian hacking group "Cozy Bear," which launched attacks on the Democratic Party—and discovered that the group was directed by the SVR.
In January 2017, the Office of the Director of National Intelligence issued a report in which it claimed that Russian military intelligence agency the GRU, which works closely with the SVR, played a key role in the hacking campaign.
News of the meeting is likely to stoke controversy about the Trump administration's relationship with Russia. However, meetings between foreign intelligence chiefs, even from rival nations, are mostly kept secret but are not unusual, Reuters reported.
On Tuesday, Trump refused to impose new sanctions against Russia, passed unanimously by Congress in response to Russia's campaign to tip the 2016 election in Trump's favor. Pompeo had on Monday told the BBC he believes that Russia will seek to interfere in November's midterm elections.
Senate Minority Leader Chuck Schumer demanded that the administration "immediately come clean and answer questions—which U.S. officials did he [Naryshkin] meet with? Did any White House or National Security Council official meet with Naryshkin? What did they discuss?"