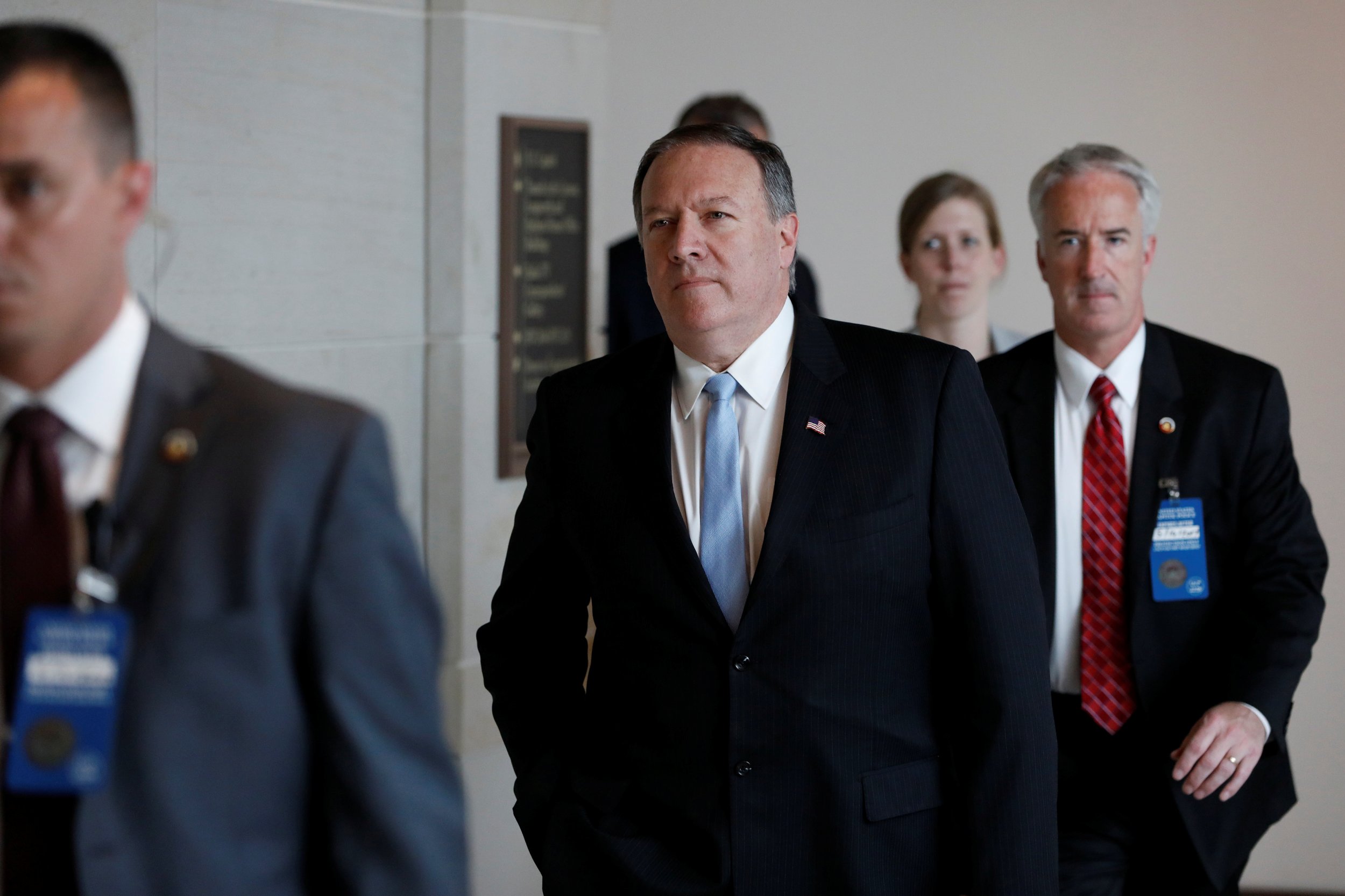 CIA Director Mike Pompeo said Saturday that President Donald Trump's tweets help his agency gather and understand intelligence.
Speaking at a panel discussion at the Reagan National Defense Forum in Simi Valley, California, Pompeo said Trump's tweets allowed intelligence agencies to gather important information.
"I've actually seen it help us," he said, as cited by The LA Times. "I have seen things the president has put on his Twitter account actually have a real-world impact on our capacity to understand what's going on in other places in the world."
"That is, our adversaries responded to those tweets in ways that were helpful to us to understand command and control issues, who's listening to what messages, how those messages are resonating around the world."
The president's use of his Twitter account to lambast enemies and proclaim his achievements has been a source of consistent controversy since he took office in January.
Last week, Trump retweeted videos allegedly showing violence committed by Muslims, posted originally by far-right British political party Britain First. The retweets drew the condemnation of British Prime Minister Theresa May, whose office said "it is wrong for the president to have done this."
Trump has also drawn accusations for stoking tensions with North Korea, after tweeting that he would never call North Korean leader Kim Jong Un "short and fat" in a seemingly sarcastic tweet in November, and taunting the leader as "Rocket Man" after a series of ballistic missile tests by the rogue state.
During the panel discussion Saturday, former defense secretary and CIA Director Leon Panetta compared the videos Trump tweeted on Wednesday to videos of the Koran being burnt that sparked riots in Middle East and mass protests outside U.S. embassies in 2011.
"The problem of tweeting an anti-Muslim video like that is once it goes out, what it does is it inflames the people that are out there," Panetta said.
"And the problem is that lives can be jeopardized," he added.
"You don't just roll a grenade in the room, have things blow up, then not have a strategy for how the hell you deal with it," Panetta later added.
A former Republican Congressman from Kansas, Pompeo is reportedly close to Trump, and delivers his daily intelligence briefings.
According to reports in The New York Times and CNN last week, Trump is considering sacking Secretary of State Rex Tillerson and replacing him with Pompeo in the next two months. Trump moved to quash the rumours Friday, describing the reports as "fake news" and denying he had plans to replace Tillerson.