CIA Director Pompeo's 'Secret' Message to Iranian Commander Slammed as Political 'Stunt'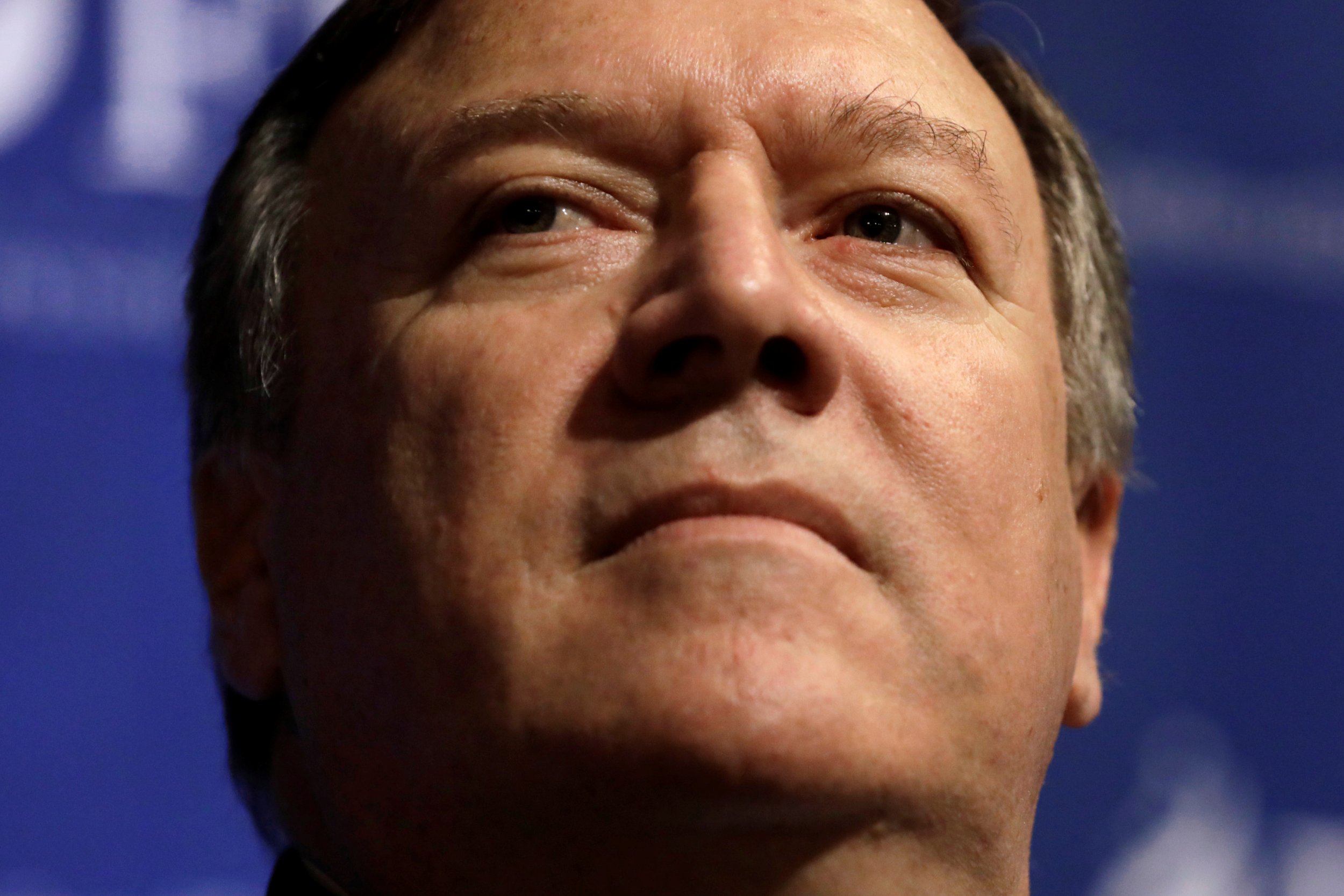 Updated | What happens when the cloak gets ripped off your dagger?
CIA Director Mike Pompeo found out last week when a "secret" message he sent to a top Iranian general was publicized by the Tehran regime.
Pompeo confirmed Saturday night that he had sent a letter to Qassem Soleimani, the legendary commander of Iran's paramilitary Quds Force, allegedly warning him not to attack "U.S. interests" in the region.
"I sent a note," Pompeo said during a forum at the Ronald Reagan Library in California. "I sent it because he had indicated that forces under his control might in fact threaten U.S. interests in Iraq." Pompeo's message was publicized last week by a top Iranian official, who said Soleimani got the letter through an intermediary in the region but refused to open it. He didn't say when the letter arrived.
"I will not accept your letter, nor will I read it," Soleimani reportedly said. "I have nothing to do with these people."
Pompeo's reaction? "It didn't break my heart, to be honest with you," he cracked.
Pompeo's effort to deliver a warning directly to an adversary's military commander was unusual, maybe unprecedented, past top CIA officials and experts said. And it again gave more ammunition to Pompeo's critics to accuse the former Tea Party Republican congressman with acting more like a Trump political surrogate in his CIA post than a discreet intelligence chief.
"I have no recollection of ever doing anything like that," former CIA and NSA Director Michael Hayden told Newsweek.
He did recall how, in 2008, he and then-director of national intelligence Mike McConnell flew secretly to Pakistan to press President Pervez Musharraf for aggressive operations against Al-Qaeda and the Taliban in the country's tribal regions. But that was different than Pompeo's initiative, according to Hayden. "We were clearly emissaries from the president. I'm not so sure this letter carried that stamp," he said.
"I'm not aware of any messages of warning being sent from [a CIA director] to a foreign adversary," said Larry Pfeiffer, who held several top intelligence positions during his 32 years in government, including senior director of the White House Situation Room for two years in the Obama administration.
President Barack Obama did use CIA Director John Brennan to send a stiff warning to his Russian counterpart about interference in the 2016 presidential election, a former national security official recalled. Judging by subsequent reports on Moscow's efforts to wreak havoc on Hillary Clinton and the Democrats via Wikileaks and social media platforms, however, the Russians ignored Brennan's warning.
Likewise, most experts doubt Soleimani will cease efforts to damage "U.S. interests" in the Middle East or elsewhere, despite Pompeo's warning. Especially with its support for Lebanon's Shiite Hezbollah forces, which have vowed to destroy Israel, Iran's strategic objective is to undermine American power anywhere it can. In October, Iraqi Shiite militias backed by Soleimani played a key role in the seizure of oil-rich Kirkuk from the U.S.-backed Kurds. Pompeo's letter was most likely a warning not to attack American advisers working with the Kurds.
It's not clear whether Pompeo acted alone or with the blessing of President Donald Trump, who has relentlessly criticized Iran. Clint Watts, a former FBI counter-terrorism special agent, doubts the CIA chief's initiative was coordinated with the White House. "We weren't good at synchronizing in other administrations, but this one seems the least put together I've ever seen," he said, pointing to Trump son-in-law Jared Kushner's free-wheeling engagement with the Saudis on a range of issues, including an Israeli-Palestinian peace deal and the president's public criticism of Secretary of State Rex Tillerson.
"I know it's just sort of a tough-talk thing from Pompeo, but I don't like to hear it from CIA or FBI directors," said Watts, who specializes in forecasting threats from state and non-state actors. "Other than when they get called to testify, they shouldn't be talking that much," he said. Policy pronouncements should come from the State Department or secretary of defense, not a spy agency head.
Some intelligence veterans called Pompeo's message an effort to dramatize the Trump administration's ramped up hostility to Iran.
"We talk to all sorts of nasty people," said John Sipher, who served as CIA station chief in Moscow among several other senior positions during his 28-year career. And it is "important that the CIA have flexibility to communicate to adversaries." But if Pompeo "is threatening Soleimani, it looks like more of a stunt than a serious effort to solve problems." Moreover, he added, "If opponents out there think that the CIA director is just trying to make political points rather than conduct secret discussions, it will make it harder in the future."
A congressional expert on intelligence, speaking on terms of anonymity to discuss such sensitive matters, called Pompeo's message to Soleimani "stunt-ish."
"We didn't know it was going on," this person added, "but it's not the first time that we've sent him a message. DOD [the Department of Defense] did it in Iraq, for sure, and we [suspect] CIA has done it" before. In 2007, U.S. forces went beyond warnings, conducting raids that netted seven Iranian operatives in Iraq, including a brigadier general who was the number three ranking official in the Quds Force, the foreign operations wing of the Iran Revolutionary Guard Corps. Roughly equivalent to the U.S. Joint Special Operations Command, the Quds Force was formed during the 1980-1988 Iran-Iraq War. Soleimani, who became known for leading daring behind-the-lines raids during the war, has headed Iran's paramilitary operations in the region ever since.
CIA spokesman Dean Boyd said the agency had taken note of "recent statements by groups under the control of the Quds Force threatening to strike U.S. forces in Iraq." Since Soleimani "is directly responsible" for those groups, "letting him and other Iranian leaders know that Iran would be held accountable for any attacks on Americans by forces under their control was no stunt."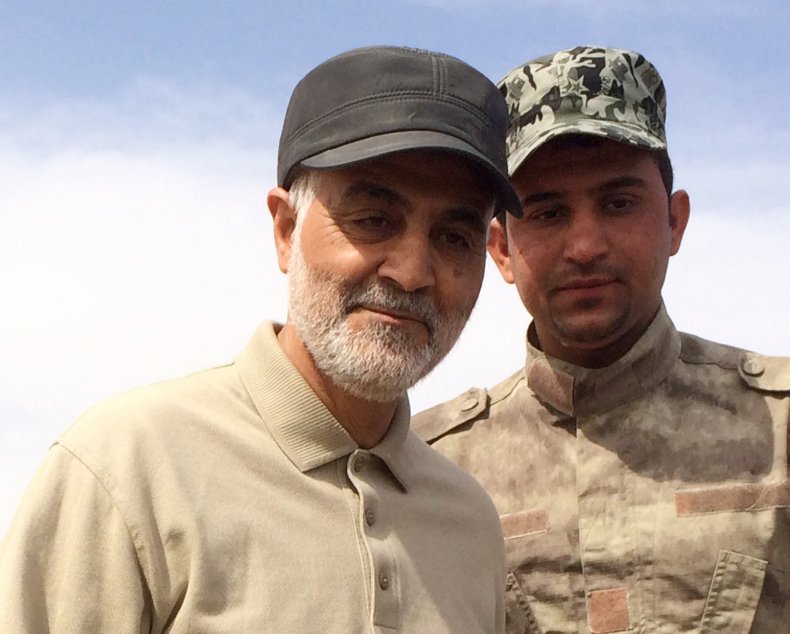 Pompeo's letter to Soleimani was "extraordinary," said Aaron Miller, a longtime former advisor to Republican and Democratic secretaries of state on Arab-Israeli negotiations. "I could see a private communication through intel back channels from CIA, but a letter on a political, not a security, matter seems odd," he said. "Maybe Pompeo is preparing for his next job?" Rumors have swirled for weeks that Pompeo is soon to replace Tillerson as secretary of state.
But Ray Takeyh, a former senior advisor on Iran at the Department of State, said the Trump administration was right to "establish red lines" with Tehran, "and do so rather clearly." And since Pompeo "has tremendous sway with the president," noted Ned Price, a former senior CIA analyst and national security aide to President Barack Obama, the Iranians would see him "as a credible messenger, the substance of the message notwithstanding."
Staying on message, of course, has been a central problem for the administration. Officials never know what the impulsive Trump is going to tweet during one of his early morning fusillades, not even those responsible for the most sensitive foreign policy and military challenges. Putting on his best team-player smile at the forum Saturday night, Pompeo said the president's tweets "help us."
National security veterans scoff at that.
"Everything seems like just another information channel," said Watts, a fierce Trump critic who in congressional testimony last March charged the president with teaming up with the Russians to defeat Hillary Clinton. Pompeo is "a politician," he said, when what the CIA needs is "someone in charge of intelligence."
"I'm more interested in how he's running the CIA," Watts added, "and he's always pontificating on policy."
This story has been updated with a comment from CIA spokesperson Dean Boyd. It has also been updated with an additional comment from Michael Hayden.