CIA Sees Diversity as Weapon Against Changing Threats from China, Russia
The Central Intelligence Agency is launching a concerted effort to broaden representation among its ranks, a move intended to not only ensure a more inclusive workforce but also to hone the ability of the United States to outpace the espionage efforts of its two leading rivals, China and Russia.
The CIA is weaponizing diversity.
The notoriously secretive spy agency, not known for its public relations, surprised the world this year by launching a new logo and slick, multilingual website with the stated aim of appealing to a broader demographic. Current and former spy agency officials told Newsweek the underlying mission to address shortcomings in representation runs much deeper in a rapidly evolving threat landscape.
"As you think about how the world has evolved, and how it continues to evolve, and our need to actually address those changes in the evolution of the threat," CIA Deputy Associate Director for Talent Sheronda Dorsey told Newsweek, "we need diverse candidates that are coming from all walks of life, all backgrounds."
She said the CIA has identified two top-priority areas: "The cyber field is one of the emerging threats and language is another."
With President Joe Biden mirroring much of his predecessor's tough line on China, U.S. officials across the political spectrum have readily identified the People's Republic as Washington's top strategic competitor. Grappling with the unique, sophisticated challenge brought on by entities such as the Ministry of State Security requires a broadening of the CIA's view of what constitutes a perfect candidate.
The Cold War-era rivalry with Russia also remains a leading concern. Here too, the battleground has changed dramatically, with entire units of the Russian arms forces' Main Directorate, abbreviated GU and widely known as GRU, dedicated to cyberwarfare.
As the CIA commits to its newfound goals, the world is watching.
"Both our allies as well as our adversaries, I'm sure they're seeing what we're doing," Dorsey said. "Probably most of them are very surprised as relates to our transparency, especially with respect to our online platforms. I daresay perhaps they're learning some best practices to employ their own future talent."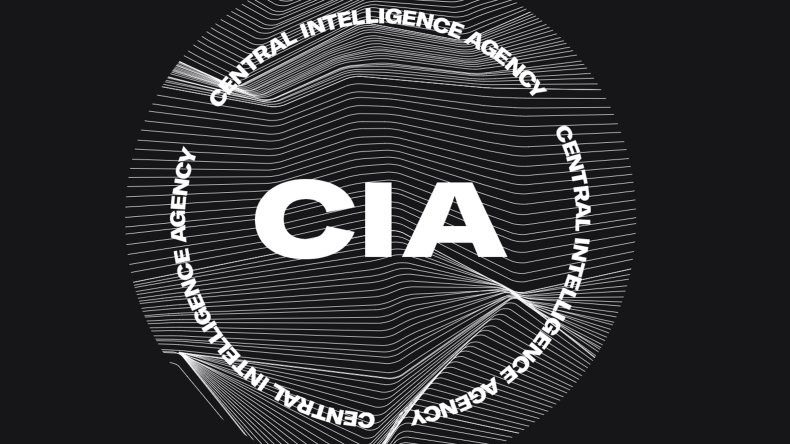 Given the magnitude of the threats the agency is facing, many see the CIA's diversity campaign as a matter of survival.
Emily Brandwin, a former CIA disguise and operations officer, said the old way of thinking at the agency too readily disqualified certain candidates who could be vital to achieving the agency's goals out of suspicion they could still be connected to their native countries. This mindset, she argued, left the agency bankrupt in an important talent asset pool.
"The reason why they're having to do this push and why they're pushing hard to recruit people, because they don't have the talent," she told Newsweek. "The reason they don't have the talent is because they've made it hard for a lot of that talent to get through the doors."
Even among U.S.-born nationals, she said the CIA had to address an outdated recruitment process that came down hard on relatively otherwise innocuous practices like marijuana use, and relied too heavily on standardized tools like the polygraph.
She noted that young, patriotic individuals of different genders, ethnicities and sexual orientations are just as capable of stepping up to tackle 21st-century challenges, and in many cases, are even better-equipped to do so. Not every future spymaster, she said, "came out of the womb with a little Fedora and Burberry trench coat."
The CIA needs this new diversity campaign to succeed.
"I don't think the agency has a choice but to change with the times and to change with the threat and to be able to combat it," she told Newsweek.
Although the latest campaign requires a degree of recalibrating throughout an infamously bureaucratic institution, the CIA's core mission remains the same.
"We are an intelligence service that has three things to do: collect, analyze, and execute the President's covert action," Darrell M. Blocker, former chief of the CIA's Africa Division, told Newsweek. "That's it. Those are the only three things you do. And if you don't want to be a part of that, go work at Google."
The agency does actually compete with enticing career opportunities from other employers, including Silicon Valley, whose firms are more malleable in their business models.
But Blocker also acknowledged the importance of bringing a more diverse set of personnel on board to carry out the CIA's own rigid task set, and to ensure that this new talent was capable of recruiting and mentoring future officers.
"It's not just the people that are being hired that have to be diverse," he said, "it has to be the people who are out there speaking with those who might be interested in being hired."
A current CIA analyst who recently joined the agency noted how traditional patriotism could be translated in the modern day.
"My interest in foreign affairs evolved after 9/11," the analyst told Newsweek on the condition of anonymity. "My dad was posted at the Pentagon during the attack, and the message he left on our answering machine to tell us he was safe stayed on our machine for years as a regular reminder of how blessed we were to still have him."
The analyst also spoke to the importance of having open-minded higher-ups who are capable of working with a new generation of recruits.
"I joined CIA almost straight out of college, and I found it challenging to speak up as a young officer adjusting to workplace norms in such a unique environment," the analyst said. "Thanks to a mentor, I found my voice and feel more empowered every day."
The 9/11 attacks shook the intelligence community, and to this day they remain a source of debate and deep contention among officials.
Two decades later, a host of new threats have emerged, ones that defy previous approaches and demand new solutions.
"We live in an increasingly connected world, and it's just as dangerous if not more dangerous than it was 40 years ago," Texas Representative and former CIA officer Will Hurd told Newsweek. "Which means we need people from different and unique backgrounds to ensure America stays the greatest country on the planet."
"The targets and the threats to our nation are so broad, so diverse," he added. "We need people that can connect and understand all of them at the same time."
But the CIA's successes are the failures of others trying to subvert the agency's mission, and create mounting pressure on the efforts of the espionage apparatuses of rivals such as China and Russia.
"Our adversaries are probably concerned that our intelligence community is making a concerted effort to improve a workforce," Hurd said.
China, in particular, may already be one step, however.
Matthew Brazil, a former U.S. Army officer and diplomat who serves as a non-resident Fellow at the Jamestown Foundation, told Newsweek that "the CIA's diversity push shouldn't seem strange to MSS officers and analysts.
"They've been keeping close tabs on American diplomats for decades, and have seen earlier efforts by the State Department to diversify its workforce," Brazil, who authored "Chinese Communist Espionage: An Intelligence Primer," said.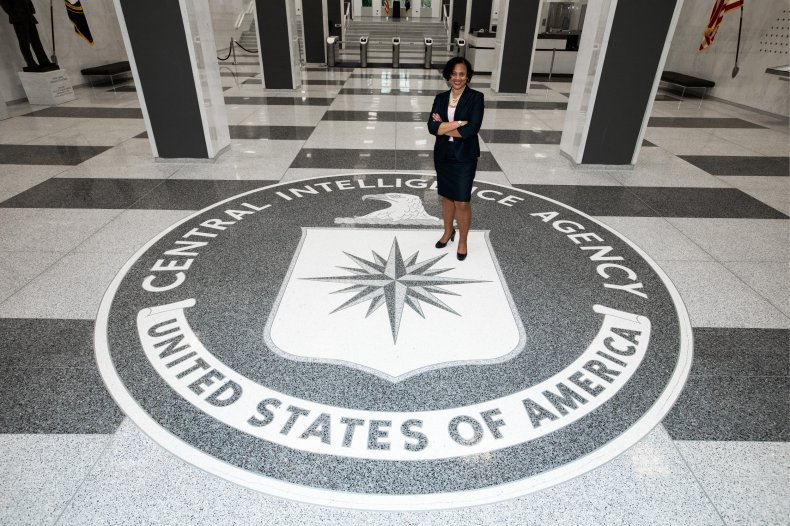 So with every change comes risk, even for the guarded operatives of the CIA. New strategies may bring with them new vulnerabilities.
Even a minor error could have "catastrophic effects," a retired member of the CIA senior intelligence service and former deputy director of the Defense Intelligence Agency Douglas Wise told Newsweek.
He said a wider pool of prospective candidates could potentially be exploited.
"I think our adversaries also know how difficult it is to clear non-native-born Americans," Wise said. "And so is it possible that our adversaries could tailor an applicant that they know the agency will be challenged in clearing but on a rudimentary level is a pretty attractive candidate?"
Planting a mole in the CIA is the coveted aim of enemy agencies across the globe.
"There's an extraordinarily high — and legitimately so — amount of trust that's implicit in you getting through the security system, he said. "So if our adversaries figure out how to do that, then we're in deep shit."
But Wise felt the shift was ultimately worth the risk, given the agency's challenges both current and future. He argued that it is important for the CIA to continue down the path of diversity for the sake of the agency, and the country.
"I think the agency recognizes this is a complex, dangerous world, and it requires complex solutions and complex mitigation," Wise said. "You're only going to be able to blend all of the parts of a solution if you have a diverse workforce that brings that very valuable, different perspectives to characterizing the problem, and to developing the solution and executing the solution."
"You're not going to get that with a mono ethnic-workforce," he added. "Americans aren't going to be well-served."