Ex-CIA Chief Says Donald Trump Looks 'Unstable, Erratic and Thin-skinned' After Justin Trudeau Attacks
Michael Hayden, the former CIA director under Presidents George W. Bush and Barack Obama, blasted President Donald Trump Monday as "unstable" following his actions at the G-7 summit in Canada this weekend.
Trump refused to sign a joint agreement with U.S. allies at the end of the summit and threatened to cut off trade with them unless deals were renegotiated. Canadian Prime Minister Justin Trudeau responded to Trump's recent threats and installing of tariffs in a press conference at the end of the summit.
"Canadians...stood shoulder to shoulder with American soldiers in far-off lands in conflicts from the First World War onward," he said. "It's kind of insulting." He added, "Canadians, we're polite, we're reasonable, but we also will not be pushed around."
En route to a Singapore summit with North Korean leader Kim Jong Un after leaving the G-7 meetings early, Trump attacked Trudeau's press conference with a series of tweets in which he called the Canadian prime minister "meek and mild" and "very dishonest and weak."
"Trudeau did not make President Trump look weak," Hayden said on CNN's New Day Monday. "President Trump made President Trump look unstable, erratic and thin-skinned." Hayden added that Trump's actions left him with "a mixture of sadness and, frankly, anger, because no country deserves to be treated that way."
Two Trump advisers used television interviews to attack Trudeau following the summit. Larry Kudlow, Trump's chief economic adviser, told CNN that Trudeau's press conference addressing Trump's actions was "a betrayal."
"He really kind of stabbed us in the back," he said.
Peter Navarro, the director of the White House National Trade Council, took the attacks a step further.
"There's a special place in hell for any foreign leader that engages in bad-faith diplomacy with President Donald J. Trump and then tries to stab him in the back on the way out the door," Navarro said to Fox News Sunday host Chris Wallace. "And that's what bad faith Justin Trudeau did with that stunt press conference."
Navarro continued, "That's what weak, dishonest Justin Trudeau did, and that comes right from Air Force One. And I'll tell you this: To my friends in Canada, that was one of the worst political miscalculations of a Canadian leader in modern Canadian history."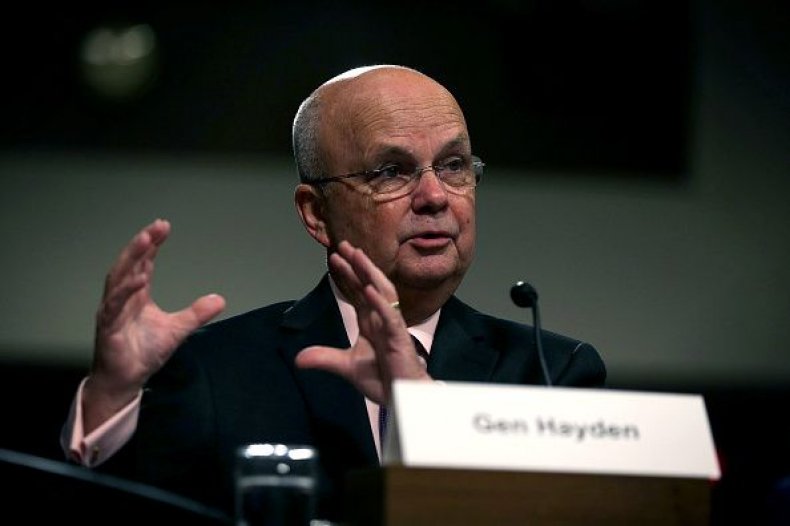 Hayden told CNN there was no strategic value in Trump's actions or in his administration's response.
"Certainly having officials in one government criticize the head of government in another country, I don't think I've ever seen that before," he said. "And for God's sake, doing it against Canada after the prime minister issued a fairly mild statement about the Canadians just standing their ground, and then to have him attacked on the Sunday-morning talk shows.…"