CIA Failure to Stop Russian Election Meddling Compared to 9/11 Mistakes by Ex-Spy Chief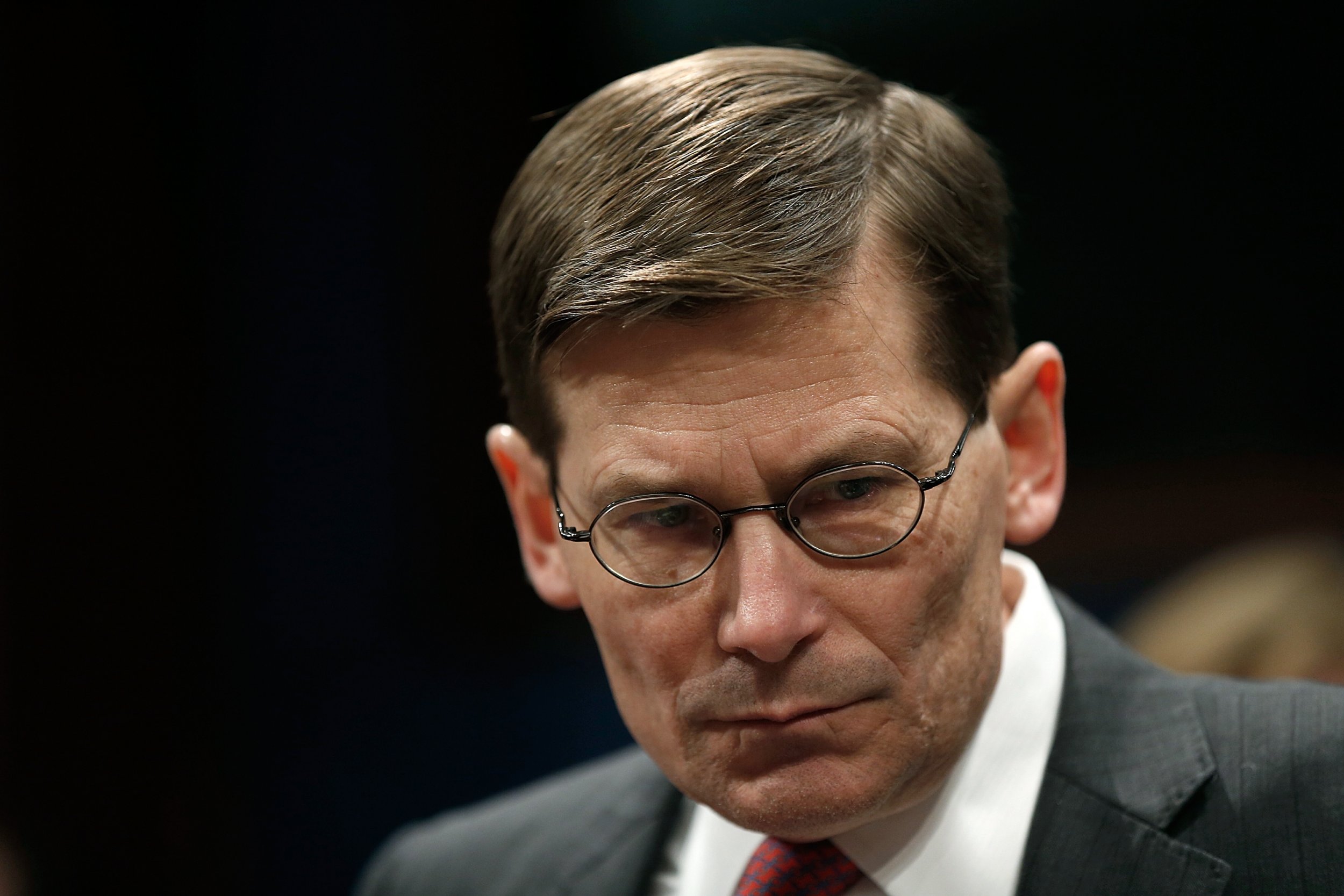 Michael Morell, the former deputy director of the CIA, has compared the agency's failure to anticipate the threat posed by Russian election meddling to the intelligence failures ahead of the 9/11 attacks.
In an interview with Politico's Global podcast, Morell said that U.S. intelligence agencies had not been prepared for the threat posed by a resurgent Russia under President Vladimir Putin.
Russian meddling in the 2016 presidential election, Morell said, was a U.S. "intelligence failure" in multiple ways.
It was "a failure of imagination that's not dissimilar to the failure of imagination that we had for 9/11," said Morell, with U.S. intelligence not anticipating the use of social media and electronic hacking to interfere with the course of the election.
"We, the intelligence community, didn't see from a strategic sense this particular—and I'm talking about social media here, the weaponization of social media—that we did see [that] coming," he said.
Multiple U.S. intelligence agencies have concluded that Russia interfered with the 2016 election to help secure the victory of Donald Trump. Special counsel Robert Mueller and Congressional investigations are probing whether the Trump campaign colluded with Russia to win.
A declassified report released in January by the Office of the Director of National Intelligence concluded that Russia hacked emails from the Democratic National Committee servers and used a "troll army" to spread false rumors about Democrat presidential nominee Hillary Clinton during the election campaign.
Morell, who served as the CIA's deputy director and twice as its acting leader, retired during Barack Obama's second term. In 2016, he broke with convention to endorse Trump's rival, Democrat Hillary Clinton, for the presidency.
"Donald J. Trump is not only unqualified for the job, but he may well pose a threat to our national security," he wrote in The New York Times.
Asked whether he regretted endorsing Clinton, Morell told Politico: "I don't think it was a mistake. I think there were downsides to it that I didn't think about at the time," and added that Trump may have been led to question whether the CIA had become politicized and ask "Are these guys out to get me?"
He said that he did not "see any evidence of a crime" in the Trump campaign's interaction with Russians.
Several former senior intelligence officials—including former National Intelligence Director James Clapper and former CIA Director John Brennan—have been strongly critical of Trump's national security policies and conduct in office. In November, Brennan accused Trump of "giving Putin a pass" on election meddling.
On a trip to Asia, the president dismissed former intelligence officials as "political hacks," and said he believed Putin's assurances that Russia did not meddle in the 2016 election.
Morell told Politico that the U.S.'s focus on counterterrorism after 9/11 meant that intelligence agencies had taken their eye off other threats.
"As we were trying to protect the country from terrorists," he said, "we became more blind to what was going on in the rest of the world, both from a collection perspective and from an analytic perspective. And that was a cost…. When you make choices, you leave significant risk on the table."