CIA Intercepts Show Saudi Crown Prince Sent 11 Messages To Team That Murdered Jamal Khashoggi: report
Saudi Crown Prince Mohammed bin Salman communicated over 11 times with the team that was responsible for the murder of journalist Jamal Khashoggi in the hours before and after his death, according to a classified Central Intelligence Agency assessment obtained by the Wall Street Journal.
The crown prince's electronic messages were sent to Saud al-Qahtani, according to the CIA. Qahtani is the man who supervised the 15-person team that was responsible for killing Khashoggi, a critic of Saudi Arabia's leadership, on October 2. Qahtani served as the royal court adviser but fired shortly after Khashoggi's death.
The content of the messages between the crown price and Qahtani are unknown, according to the CIA assessment, which was previously unreported until the Journal's article was published on Saturday morning.
But the intelligence agency has "medium-to-high" confidence that Prince Mohammed "personally targeted" the journalists and "probably ordered his death." Though the CIA did clarify that it lacks "direct reporting of the Crown Prince issuing a kill order."
The assessment also details communication between the crown prince and his associates in August 2017 about how to trap Khashoggi. Prince Mohammed reportedly said that if Khashoggi couldn't be convinced to come to Saudi Arabia then "we could possibly lure him outside Saudi Arabia and make arrangements." Khashoggi was killed in a Saudi consulate in Istanbul, which he entered to get the necessary paperwork to marry his Turkish fiancée.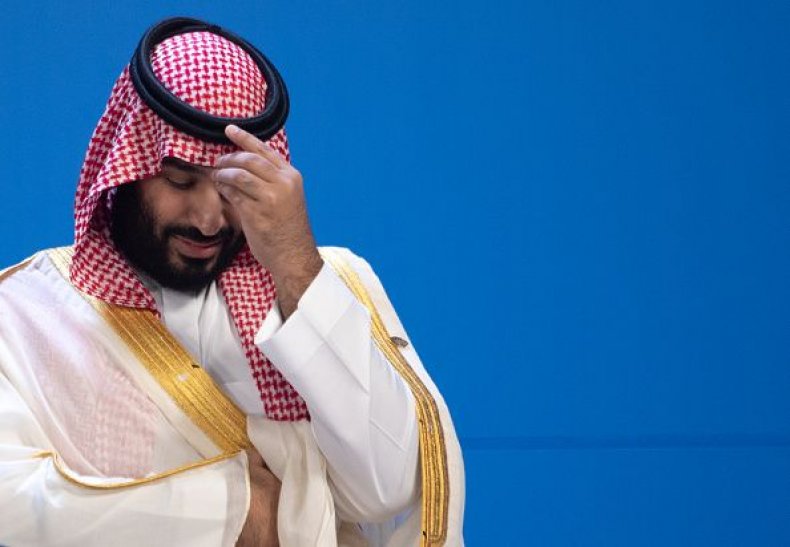 Saudi Arabia, while at first denying any role in the journalist's death, has since acknowledged that he was killed inside the consulate. But Prince Mohammed has repeatedly denied planning or participating in the murder, instead placing the blame on rogue operatives.
Donald Trump and his administration have been under fire for maintaining a friendly relationship with Saudi Arabia after Khashoggi's murder. The president has refused to severely punish the Middle Eastern country because of the billion-dollar arms sale deal between U.S. and Saudi Arabia. Though last month the Treasury Department issued sanctions on over a dozen Saudis who are linked to Khashoggi's killing.
In a statement released in late-November, Trump said he plans on maintaining a good relationship with Saudi Arabia and it's crown prince.
"Our intelligence agencies continue to assess all information, but it could very well be that the Crown Prince had knowledge of this tragic event - maybe he did and maybe he didn't! That being said, we may never know all of the facts surrounding the murder of Mr. Jamal Khashoggi. In any case, our relationship is with the Kingdom of Saudi Arabia," Trump wrote.