Who Is Michael D'Andrea, Trump's New Head of the CIA's Iran Operations?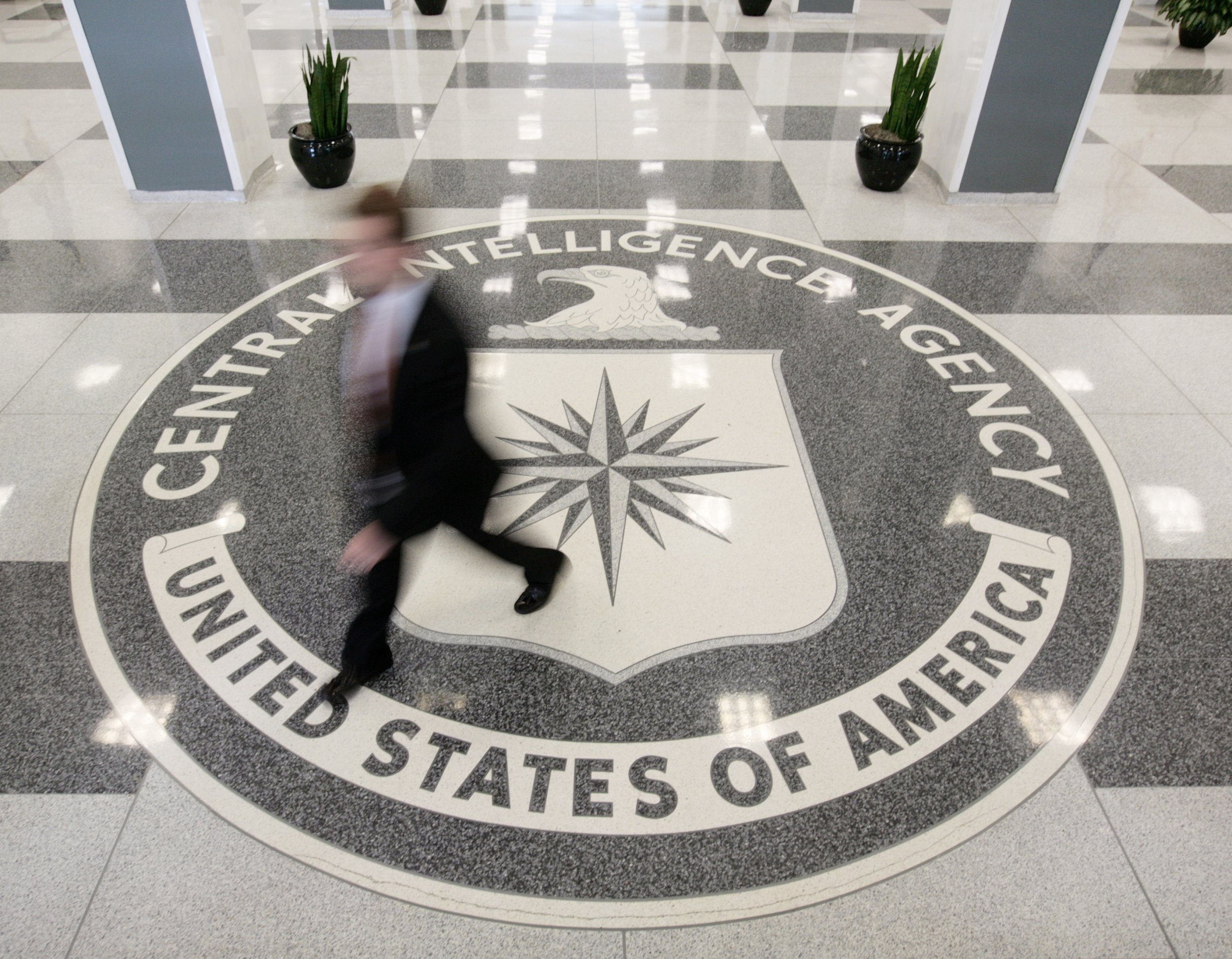 Michael D'Andrea goes by many names. To those in the CIA, he's the Undertaker, the Dark Prince, Ayatollah Mike. To Hollywood, he's the Wolf, immortalized in Zero Dark Thirty, a film about the manhunt for Osama Bin Laden. To the general public, he is nobody, as he is still undercover, a man who has spent 38 years toiling at the CIA, his dutiful service resulting in the deaths of hundreds of people. He is stubbled and gaunt, with a preference for dark suits, his colleagues say, and he has a bad smoking habit and a bad attitude.
People like Michael D'Andrea do not seek the spotlight. Though he joined the CIA in 1979, it was not until April 2015 that a New York Times journalist, Mark Mazzetti, finally outed him. A month after D'Andrea left his post as director of the CIA's Counterterrorism Center (CTC), Mazetti identified the man—known previously only as "Roger"—who had "presided over the growth of CIA drone operations" during nine years as CTC chief.
Two years later, D'Andrea has landed a new job within the CIA. On June 2, the Times reported that "Ayatollah Mike" will be running the agency's Iran operations, in what amounts to a show of strength against the country President Donald Trump has branded "the number one terror state."
It is not the easiest of jobs. The U.S. has no embassy in Iran, and the country has a long history of being vigilant, and militant, toward anyone it suspects of working for Washington. Despite this, one former CIA lawyer, Robert Eatinger, told the Times that D'Andrea is well-suited for the role. "He can run a very aggressive program, but very smartly," Eatinger said.
Read more: The women of the CIA and the hidden history of American spycraft
D'Andrea's exact age has not been made public. He is said to be in his mid-50s, born to a North Virginia family whose links to the CIA stretch back two decades. He joined the agency in 1979, when he began training at its Virginia facility nicknamed the Farm. A Washington Post article quotes a former classmate who recalls him as "kind of a pudgy guy" who got "very middling grades on his written work."
After he left the Farm, D'Andrea shipped out to Africa and was there for several years before vaulting up the career ladder to serve as chief of operations for the CTC. During the height of the Iraq War, he held the most senior CIA post in Baghdad. Along the way, he met and married a Muslim woman who inspired his conversion to Islam.
In February 2006, he was called back to the U.S. and given the role of director of the CTC—a position so difficult that most of his predecessors didn't make it to three years on the job. D'Andrea, who would more than triple their tenures, reportedly threw himself into his new role, arriving before dawn and sometimes sleeping in his office instead of going home. He also resumed the smoking habit he'd managed to pause for about a decade.
People he worked with do not remember him fondly. The Post reports that he was frequently profane to those under him, constantly second-guessed them and would routinely tell them their work was the worst he'd ever seen.
He is remembered among his colleagues for stepping up the CIA's use of drone warfare, and for his involvement in the hunt to find Osama bin Laden, but some also hold him responsible for the deaths of seven CIA employees killed by an improperly vetted double agent in December 2009. Six years later, a CIA drone strike on an Al-Qaeda base in Pakistan killed two Western prisoners whose presence the agency was unaware of.
Despite the mistakes D'Andrea might have made, and his reputation as a surly, uncooperative individual, there is no denying his experience and expertise. Speaking to the Post, Michael Morell, the former deputy director of the CIA, described him as "one of the finest intelligence officers of his generation." Iranians may well be questioning what D'Andrea's appointment means for them.