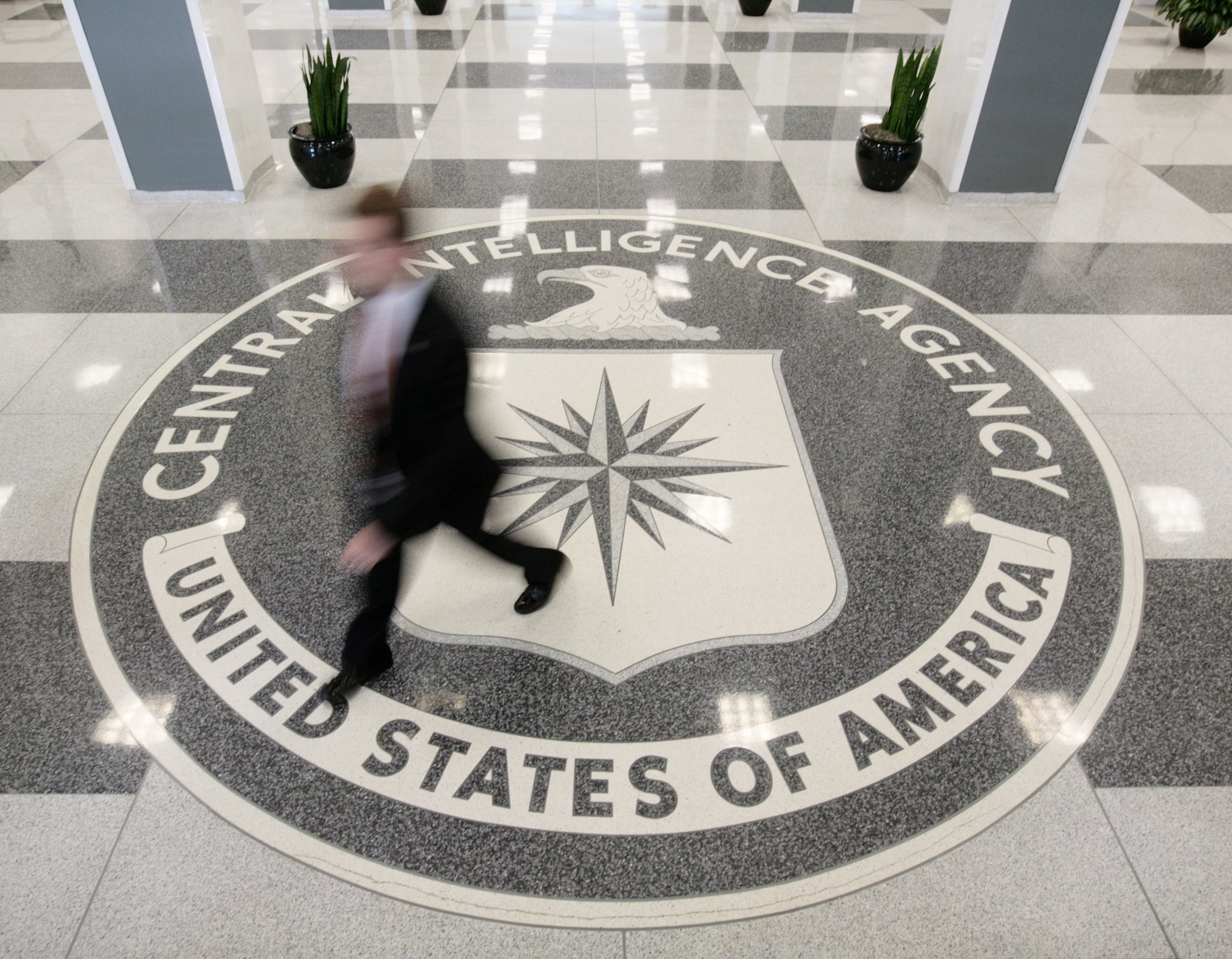 The case of the sleepy spy is not over. Although a federal judge ruled in favor of the CIA this week in a discrimination suit brought by an employee who claimed he was harassed out of his job because of his narcolepsy and race, the African-American man is back in court with another complaint.
"Jacob Abilt," the pseudonym for the CIA "technical operations officer"--the bland description for someone who works in bugging, photo surveillance and similar clandestine operations--claimed in a February 2014 suit that his medical ailment, which causes him to fall into a deep sleep with little warning, and his race led his supervisors to treat him differently than they would a white employee.
The CIA chose not to argue the case in court, but instead invoked the "state secrets privilege"--a legal ploy that critics claim has been routinely used to cover up human rights and other abuses during the so-called war on terror--claiming that "Abilt's case would expose classified information about the National Clandestine Service, a branch of the CIA which oversees foreign and counter intelligence affairs within the agency," according to Courthouse News, which first reported on the decision.
According to the scant personnel information listed in his complaint, Abilt was hired in 2006 as an "applications developer," and "at or around the time plaintiff was hired, he informed his superiors of his disability narcolepsy." The CIA and Abilt worked out a plan that accommodated his forced naps, his suit suggests, which included making up for time lost in deep sleep.
All of which prompts the question of who was more asleep: the CIA officials who hired him, or Abilt himself?
After two years, according to his suit, Abilt was promoted to technical operations officer and was sent on a mission in or against Germany.
"In March and April 2011, Plaintiff worked on a project overseas for several weeks, and received high praise for demonstrating skills 'that will enable greater efficiency and several operations,'" according to the complaint, citing praise from the CIA. The spy agency also cited Abilt for "his diligent research, his active participation in group discussions, and learning 'rudimentary German,'" the suit said.
But the narcolepsy was catching up to the plaintiff. Although he conceded in his suit that his "medical condition limits major life activities; namely, his ability to care for himself, ability to concentrate, ability to think, ability to drive and ability to sleep," federal employment law says narcolepsy is a protected disability--workers can't be fired for it unless the handicap would endanger lives.
Presumably, if the CIA chose to fight the suit in court, it would have to articulate in public exactly how Abilt's disability endangered his comrades on past missions, or at least how it had the potential for screwing up a secret operation.
It chose not to by invoking the "state secrets privilege," which was upheld by U.S. District Judge Gerald Bruce Lee.
But Abilt is not giving up. On Dec. 4 he filed a second, until now unreported suit, complaining that he was unjustly denied a temporary duty (TDY) assignment to "a war zone" due to a combination of his race and narcolepsy.
The record would prove he was unfairly singled out, the suit argues. Abilt "had been cleared by [the CIA's] medical officer for the initial TDY assignment overseas to a war zone that was delayed, and he was cleared again after a second inquiry by defendant as to his suitability for a TDY assignment overseas...," the suit says. "Each time plaintiff was cleared for the TDY assignment overseas to a war zone, the doctor had been provided with plaintiffs expected function during the TDY assignment. Moreover, plaintiff's supervisor had approved his TDY to the war zone."
The CIA did not respond to an email inquiry regarding the number of narcolepsy sufferers it has on staff.
"Nearly 50 million Americans suffer from sleep problems and disorders that affect their careers, their personal relationships and their safety," the National Science Foundation estimates, according to the Society for Human Resource Management.
"I expect there is no cookie-cutter answer on how to accommodate an employee with narcolepsy," Laura Anderson, a human resources supervisor at Reno, Nevada-based EE Technologies, told the organization. "The employer and the employee can explore creative ways to meet both parties' needs."
The Coast Guard has proposed new rules that would keep narcolepsy sufferers off its cutters, citing the "significant risk of sudden and unpredictable incapacitation of individuals who have these conditions," according to a report in The Hill newspaper, a Washington weekly.
But an employer has to show "a real risk of substantial harm," the Illinois Legal Aid says in its disabilities guidebook. "The employer has to back up that probability with reliable medical or other objective evidence." Or it has to show that the job cannot risk an employee suddenly falling asleep.
"An employer is not required to hire you for a carpentry job that requires the use of power saws and other dangerous equipment," it said.
Whether a narcoleptic CIA operative can be barred from bugging a foreign embassy or terrorist target could not be determined. And if the spy agency has its way in court again, the issue will be put to sleep--forever.
"We were pretty confident we could find a way" to hash it out in court without disclosing classified information, said Donna Rucker, one of Abilt's Washington, D.C., attorneys, "but the court didn't agree with us."