CIA Told Trump North Korea Can Hit Washington With Nuclear Weapons in Three Months, Report Says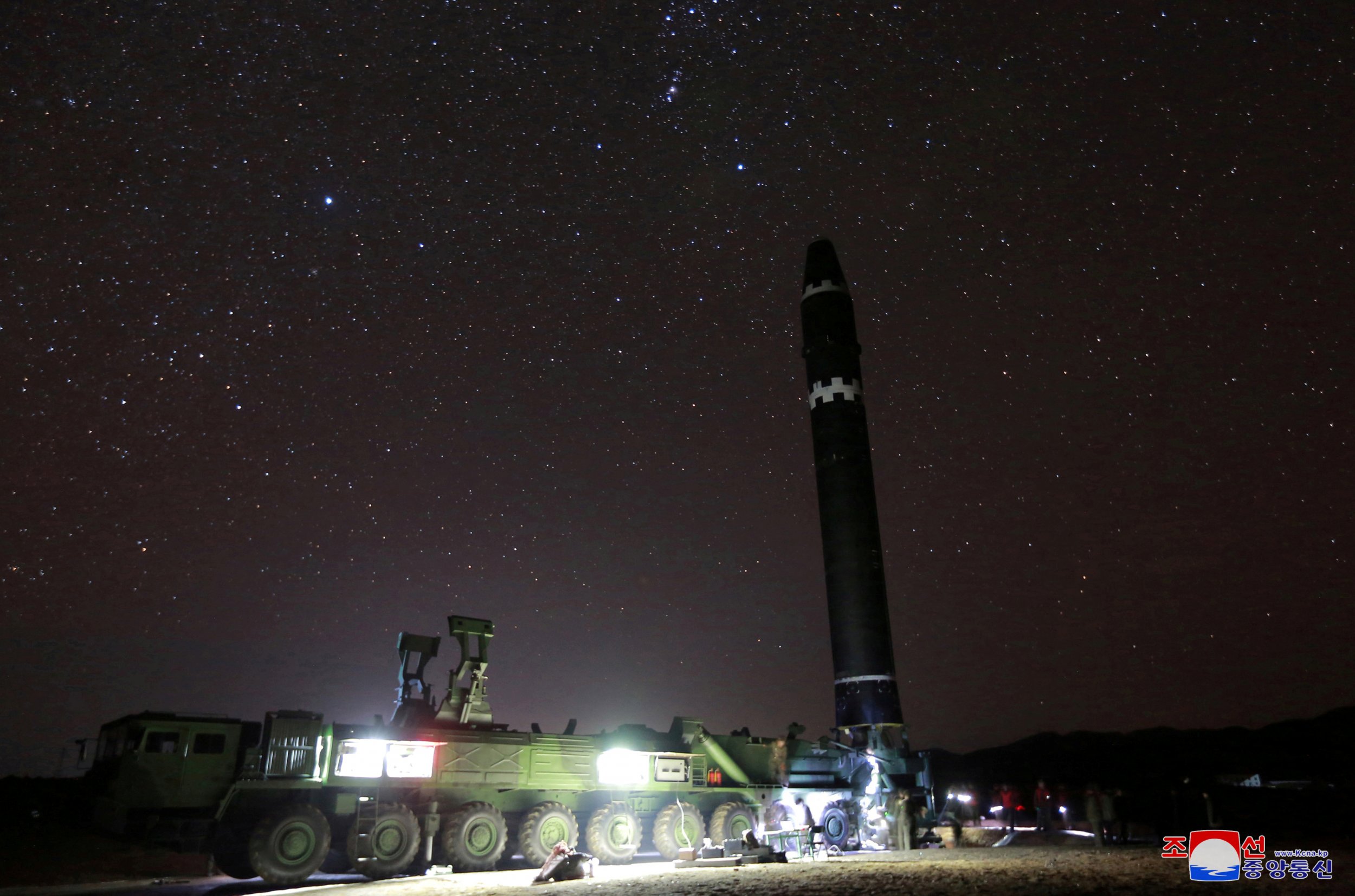 The Central Intelligence Agency has told President Donald Trump that North Korea could have the ability to strike major U.S. cities, even with nuclear weapons, within the next three months, a former U.S. ambassador to the United Nations told British officials last week, according to The Guardian.
John Bolton, who served under former President George W. Bush, reportedly told officials at the House of Commons that CIA "chiefs" claimed there was a "three-month window" to act before Kim Jong Un's regime gained the capability to attack U.S. cities.
Though Bolton is not an official within Trump's administration, the apparent warning suggests North Korea's threats of war and "fire" could be fully realized as early as March 2018.
The Guardian also reported that a senior U.S. commander recently said the same thing to a former European parliamentarian at the Demilitarized Zone on the Korean Peninsula, the area that divides North and South Korea.
Bolton's warnings to the United Kingdom mirrored his statements on Fox News last week. He suggested a military option may need to be "seriously" considered, and challenged the effectiveness of sanctions in hindering the North from expanding its nuclear strike capabilities.
"You have to ask when we're going to start seriously considering a military option," Bolton said. "There is no time for this [sanctions] to have impact. Look, if the State Department is still focused on sanctions, then I will guarantee you—I'll bet the ranch right now North Korea will have deliverable nuclear weapons."
Bolton also parroted President Donald Trump's repeated calls for China, the North's main ally, to take a larger role in the standoff.
"The one diplomatic play that's left here is with China. Presumably, the president delivered that message, which should be something like: Look, Xi Jinping, we can do this the easy way, or we can do this the hard way," he said.
Bolton added, "China has a unique capability to bring that regime in North Korea down, to reunite the two Koreas, to put in a new regime, to get rid of the nuclear weapons, but there isn't any time to talk to North Korea about it, because they will use additional time to cross the nuclear finish line."
Bolton's tough talk came a day after the North conducted yet another intercontinental ballistic missile test. The ICBM flew higher than those in previous tests and worried North watchers about the regime's capabilities to strike around the world.
The missile, the Hwasong-15, soared higher than the International Space Station and landed about 600 miles to the east of the peninsula, in the Sea of Japan.