Did Russia Kill a U.S. President? New CIA Documents Reveal Spy's Theory About JFK's Death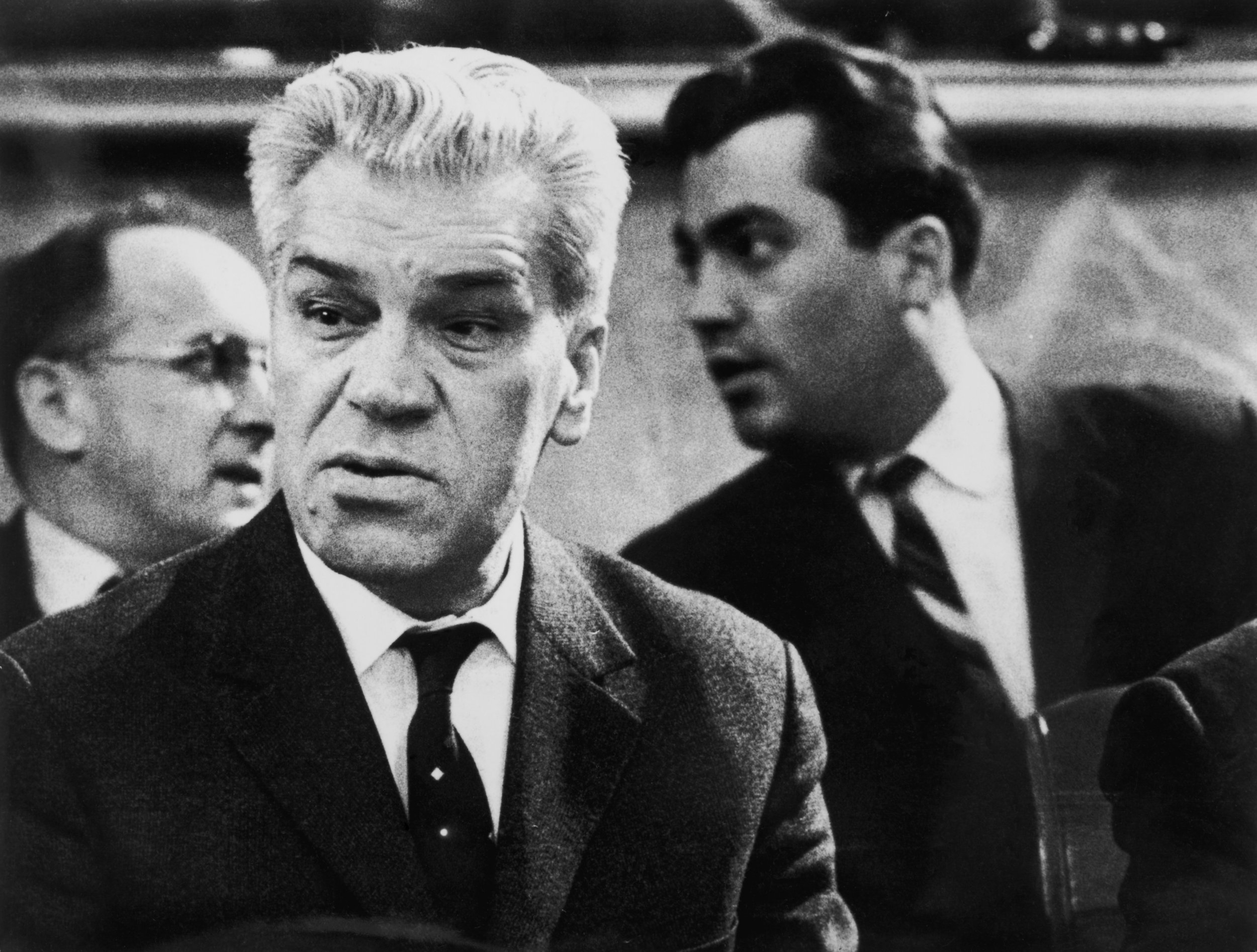 The U.S. government released Monday a large trove of documents pertaining to the assassination of President John F. Kennedy, including previously top-secret audio files and transcripts of the CIA interrogating a former Soviet spy who claimed to have intimate knowledge about the killer's connection to Moscow.
In accordance with the JFK Assassination Records Collection Act of 1992, which mandates that all5 million pages of JFK-related documents become public by later this year, the CIA and FBI declassified more than 3,800 files and made them available at the National Archive. The batch includes 3,369 items that were previously redacted and 441 never-before-seen items, including a number of CIA interviews with KGB defector Yuri Nosenko.
Nosenko claimed that Kennedy's killer, Lee Harvey Oswald, had been surveilled during a trip to the Soviet Union, but not recruited, and that another KGB defector working with the CIA was really a plant from Moscow. Both ex-KGB spies accused the other of intentionally spreading disinformation on behalf of the USSR, but it was Nosenko who was infamously held for years by the CIA, which suspected him of trying to muddle the testimonies of his former comrade and of shielding inside information of a Soviet plot to kill Kennedy.
Related: Donald Trump and the Kennedy assassination: America's most powerful conspiracy theorist will decide fate of secret JFK trove
"You take everything. A man's life has been overturned, a man's whole life. A man's been imprisoned, he is arrested—for what? Only for lack of knowledge—for different versions," Nosenko said in August 1965, claiming he couldn't answer questions about specific names, places and events regarding his service at the KGB due to his poor memory.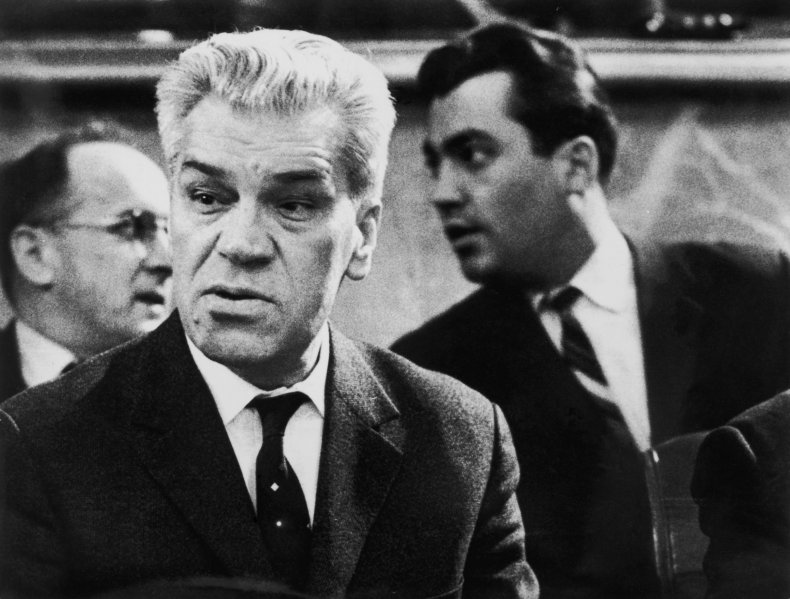 His testimony is marked in the files as "not believed relevant" to Kennedy's assassination, but then–CIA Chief of Counterintelligence James Angleton took a special interest in Nosenko. Angleton fervently believed that Nosenko was trying to play the U.S. intelligence community by discrediting KGB defector Anatoliy Golitsyn, a more trusted agency asset, and possibly cover up a true, deeper connection between Oswald and the Soviet Union. Golitsyn had already told Angleton that Moscow would send double agents to dispel the former KGB spy's stories on other investigations and claimed Nosenko was one of them. Nosenko rejected this, arguing Golitsyn was the real mole.
Nosenko's inability to recall fundamental KGB procedures, among other missteps, had made his interrogator suspicious, and he was reportedly told that he would remain in custody for 25 years if he did not admit that his intentions to defect to the U.S. were actually malicious. In the end, Angleton had Nosenko imprisoned for three and a half years between 1964 and 1967 in solitary confinement.
After his release, he was ultimately exonerated in 1969 and later died in 2008. Intense debate exists to this day as to whether Nosenko was still working for Moscow under CIA captivity or not and whether he did successfully cover up some degree of Soviet involvement in Oswald's killing of Kennedy, a theory government transparency organization MuckRock determined could not be ruled out based on the CIA's investigation.
Nosenko's harsh treatment at the hands of the CIA was referenced in the infamous 1973 "Family Jewels" report of the agency's misdeeds compiled with the help of then–CIA Director William Colby and made public in 2007. Nosenko was deprived of all activities and human contact during his detainment. He was also once forcibly given LSD to nearly the point of death, according to his testimony featured in a 1991 PBS Frontline documentary. Former CIA Director Richard Helms denied Nosenko had been tortured under his tenure, but one of his successors, Stansfield Turner, still condemned Nosenko's treatment in the "Family Jewels" report.
"The excessively harsh treatment of Mr. Nosenko went beyond the bounds of propriety or good judgment. At my request, Mr. Hart has discussed this case with many senior officers to make certain that its history will not again be repeated," Turner said, according to the report.
"The other main lesson to be learned is that although counterintelligence analysis necessarily involves the making of hypotheses, we must at all times treat them as what they are, and not act on them until they have been objectively tested in an impartial manner," he added.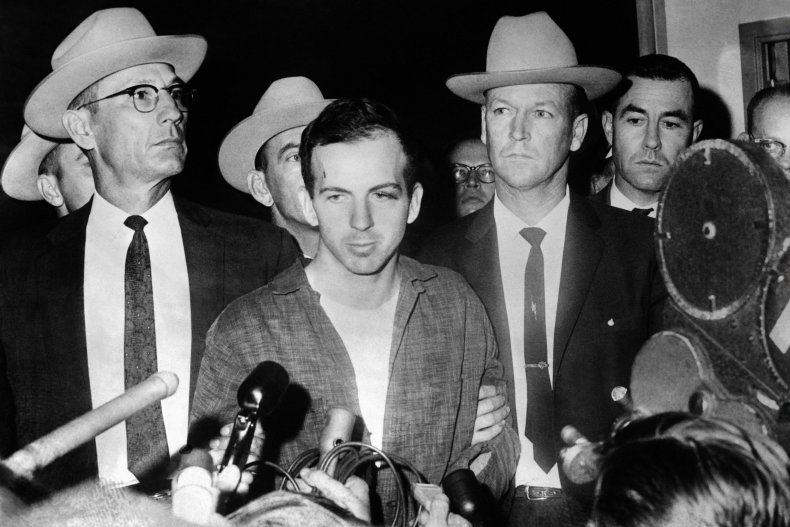 Despite Angleton's suspicions, the CIA and the FBI do not believe that the Soviet Union played a role in Kennedy's assassination and have concluded that Oswald acted alone. Oswald, a former Marine, defected to the Soviet Union in 1959 and worked as a laborer before returning to the U.S. in 1961. Two days after he fatally shot Kennedy as the president rode in a Dallas motorcade in 1963, Oswald himself was shot dead by local nightclub owner Jack Ruby. Ruby was convicted of murder, but appealed and ultimately died of complications from lung cancer in 1967 while awaiting a new trial.