CIA Woman in Torture Controversy Vaulted to No. 2 Slot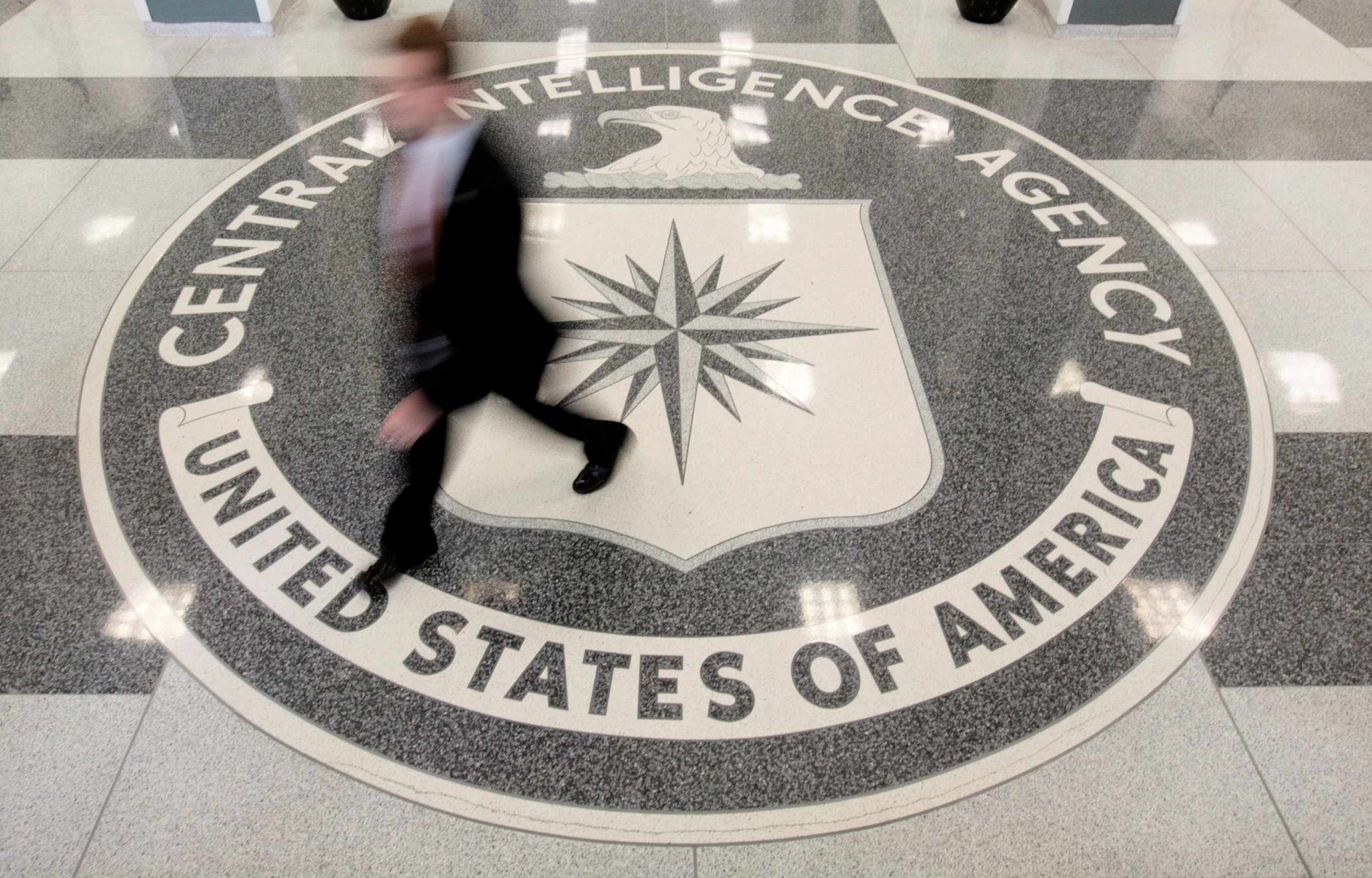 UPDATED | For more than a year, former top CIA officials have assured anyone who would listen that the agency had no intention of heeding Republican Donald Trump's campaign call to "bring back a hell of a lot worse than waterboarding."
Likewise, the spy agency's new director, former Representative Mike Pompeo (R-Mich.), promised Congress during his confirmation hearings that he would "absolutely not" jump-start waterboarding or other "enhanced interrogation techniques" that had been outlawed by President Barack Obama after years of exposés, scandals and bitter debate.
But the CIA on Thursday reopened an old wound with the appointment of Gina Haspel, a career undercover operator, as its second-highest-ranking official. During the George W. Bush administration, Haspel operated one of the agency's interrogation "black sites," in Thailand, where waterboarding was repeatedly applied to terrorist suspects. Not only that, she signed off on a memo from her boss authorizing the destruction of internal interrogation videotapes as congressional investigators began poking around.
News of the appointment came in the wake of an uproar over a leaked draft of a White House executive order to reopen some black sites. On Thursday, a new draft order deleted that proposal, according to a report Saturday afternoon in The New York Times.
Critics pounced. "We are obviously still so strongly opposed to her appointment," Raha Wala, director of national security advocacy at Human Rights First, told The Washington Post. "Her fingerprints are all over the torture program, not to mention destruction of evidence."
Two Democrats on the Senate Intelligence Committee, Ron Wyden of Oregon and Martin Heinrich of New Mexico, issued a joint statement saying Haspel's "background makes her unsuitable for the position."
Mark Warner of Virginia, the committee's top Democrat, also exhibited misgivings about Haspel partnering with Pompeo, who had later qualified his objection to waterboarding in written responses to questions from the panel. (He said he would "consult with the experts at the agency" on whether current restrictions are "an impediment to gathering vital intelligence to protect the country…")
Warner said he wanted "some reassurance from [Haspel] that she intends to comply with both the spirit and the letter of the law, like Director Pompeo testified that he would during his confirmation process."
The announcement was just more tinder for the media firestorm raging over the Trump administration's conduct of national security issues, from its ban on travel from seven Muslim-majority nations and plan for illegal immigrant roundups, to the new president's public spats with the leaders of Mexico and Australia, to White House National Security Adviser Mike Flynn putting Iran "on notice" for a missile test. Some of the coverage of Haspel's appointment was harshly critical.
"Gina Haspel is now slated to become the second-most powerful official at the CIA despite–or because of–the central, aggressive, sustained role she played in many of the most grotesque and shameful abuses of the War on Terror," wrote Glenn Greenwald at The Intercept, a news site formed in part to publish classified documents provided by former NSA contractor Edward Snowden.
At The New York Times, reporter Matthew Rosenberg called Haspel's appointment "a rare public signal of how, under the Trump administration, the agency is being led by officials who appear to take a far kinder view of one of its darker chapters than their immediate predecessors."
Perhaps in expectation of blow-back, the CIA's announcement was larded with high praise for Haspel from a wide range of former agency officials as well as from Mike Rogers, former Republican chairman of the House Intelligence Committee. The current chairman, Republican Devin Nunes of California, called Haspel "the right person for the job," and said "the committee looks forward to working with her in the future." His Democratic counterpart, Adam Schiff of California, had no comment.
More notably silent on Thursday was Democrat Dianne Feinstein of California, the former Senate Intelligence Committee chairman who oversaw the panel's investigation of CIA interrogation practices and pronounced them "torture." Only a 549-page summary of Its 6,000-page report was declassified and released, albeit with numerous redactions. Newsweek's request for comment from her office was not immediately answered.
A year ago this month, former CIA acting general counsel John Rizzo predicted to Newsweek that CIA officials would resign or retire rather than obey orders to revert to "hard measures" like waterboarding and beatings. "Who could blame them?"he said, considering the cloud they all fell under because of the program.
Around the same time, former CIA Director Michael Hayden agreed. "If some future president is going to decide to waterboard, he'd better bring his own bucket, because he's going to have to do it himself," he said in a television interview. On Thursday, Hayden lauded Haspel's appointment and told Newsweek that it was "a signal that the agency intends to neither repeat nor disown its past."
Much was made of Haspel's gender Thursday, with some news commentators erroneously calling her "the first woman" to rise to deputy director. In fact, she is the first career CIA officer to make it to that rung. In 2013 President Obama appointed Avril Haines, a career government lawyer then serving as his deputy counsel for national security affairs, to the post.
Haspel, 60, comes out of the shadows for the job. After she joined the agency in 1985, she was quickly propelled into a series of foreign-intelligence gathering operations, eventually winning appointment to "chief of station in several of her assignments," the CIA said. She remained under cover as she climbed through the executive ranks, holding several positions in the National Clandestine Service, including chief of staff and deputy director for "foreign Intelligence and covert action activities," according to the agency's press release. During the darkest years of the so-called global war on terror, she was assigned to the Counterterrorist Center.
"She certainly knows the business," says Joseph Augustyn, a former chief of staff for the CIA's head of operations. "It's a good choice," he told Newsweek. "This is exactly the type of person Pompeo needs."
This article has been updated with a report Saturday that a White House proposal to reopen black sites has been dropped.