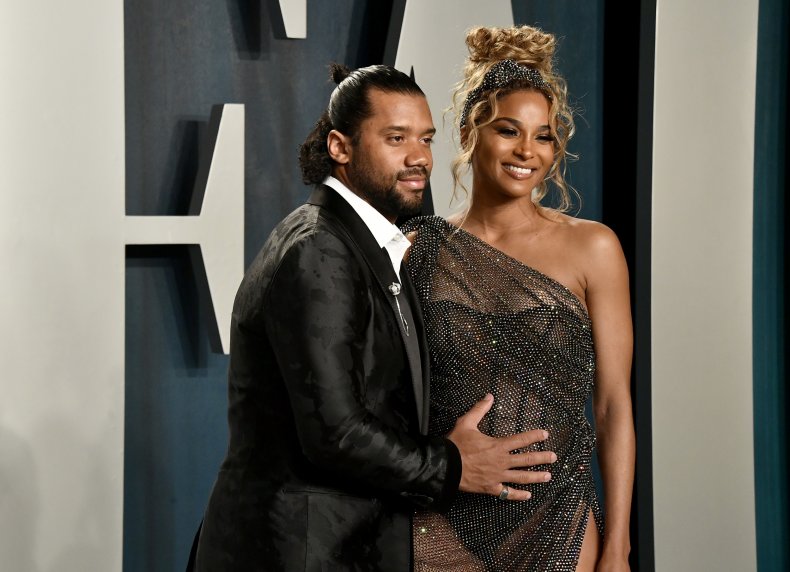 Ciara is giving expectant mothers the chance to chat with her obstetrician on Wednesday.
The soon-to-be mother-of-three announced plans to host an Instagram Live with her doctor in an effort to provide pregnant women with the information they need as they prepare for childbirth.
The 34-year-old singer revealed her Instagram Live plans while sharing a video clip getting an ultrasound on Wednesday. Wearing her face mask, Ciara gushed over her ultrasound image with a nurse while holding up a phone where her husband Russell Wilson was watching via FaceTime. Like many mothers, Ciara had to undergo the ultrasound without a partner physically present, causing Wilson to call his wife and watch along from his car.
"The life of a pregnant woman in COVID-19 Era is very interesting... Russ had to FaceTime me from the car for our Ultrasound," Ciara wrote in a Twitter post. "We don't hear to much about US during this time. Inviting all my pregnant women to chat with me and my doctor today on IG LIVE 2pm PST #WomensWednesday."
Most doctors have enforced regulations that limit the number of people within an office in effort to prevent further spread of coronavirus and keep women and babies safe—hence why Wilson remained in his car during the checkup.
The new baby will mark the third for Ciara and her second with husband Wilson. The pair welcomed their first child together, daughter Sienna Princess Wilson, nearly three years ago. She also shares 5-year-old son Future Zahir Wilburn with rapper Future.
Ciara has shared a number of special moments during her pregnancy so far with fans. She first announced her third pregnancy in an Instagram post in late January. The couple also revealed their baby's gender in a reveal video shared on both of their social media accounts.
"Gender reveal time! @ciara Prince or Princess??" Russell Wilson wrote in a Twitter post on Tuesday.
In the video, the couple appears on the lawn with the kids and asks them if their new sibling to be a boy or a girl. Little Future hoped for a baby brother while his sister said she wanted a little sister. When Ciara asked her husband what he wanted the baby to be, he replied: "You know what I wanted to be."
As for what she wanted, Ciara said she wanted the baby to be "whatever God has for us."
After a quick countdown, the couple popped off the tops of blow-sticks, which released a glittery mess of blue smoke and confetti. "It's a boy!" they shouted.