Cincinnati Police Officer Shoots 11-Year-Old Girl With Taser for Shoplifting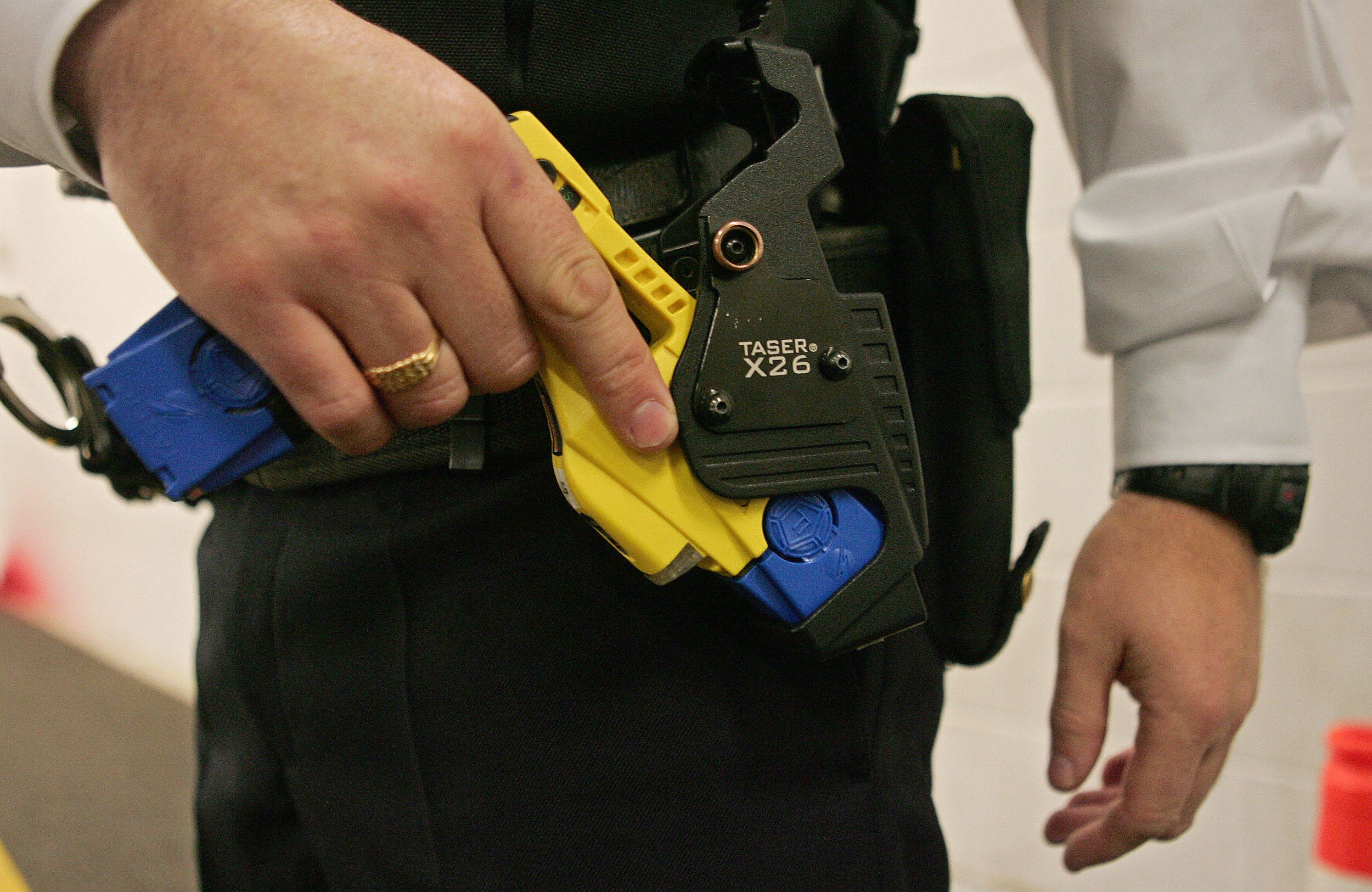 Cincinnati Police have launched a review after one of its officers used a Taser against an 11-year-old girl accused of shoplifting from a grocery store.
The officer, who was working as an off-duty detail at the store, shot the child in the back after responding to reports that several female juveniles were allegedly stealing items from the Kennard Avenue Kroger .
According to a statement from the department, the officer fired the stun gun after the girl repeatedly ignored his commands to stop when she turned and walked away from him.
The child was treated at the scene and then taken to Cincinnati Children's Hospital Medical Center for evaluation. She was later arrested on suspicion of theft and obstructing official business and released back to her parent's custody.
"We are extremely concerned when force is used by one of our officers on a child of this age," Police Chief Eliot K. Isaac said.
"As a result, we will be taking a very thorough review of our policies as it relates to using force on juveniles as well as the propriety of the officer's actions."
"There needs to be a complete investigation," Vice Mayor Christopher Smitherman, chairman of council's Law and Public Safety Committee, told council members, reports Cincinnati.com. "It's hard to understand why an 11-year-old would be Tased. I expect answers in 24 hours."
According to Cincinnati Police Department procedure, officers should avoid using a Taser on suspects under the age of 7, over the age of 70, or pregnant women due to the potential for these individuals to fall when stunned.
Officers are also urged to consider the severity of the crime, the level of suspicion with respect to the fleeing suspect, the risk of danger posed to others if the suspect is not promptly apprehended and the potential risk of secondary injury to the suspect due to environmental conditions before using a Taser against a suspect.
"An individual simply fleeing from an officer, absent additional justification, does not warrant the use of the Taser," the department's procedure adds.
The officer involved has been placed on restricted duty pending the outcome of the investigation.
A Kroger spokesperson said they "are cooperating with the police who are investigating the matter," reports WCPO. The 11-year-old is due to appear in Hamilton County Juvenile Court at a later date to face the charges.