Cincinnati Police Officer Tasered 11-Year-Old Girl For Shoplifting, Made Racist Comment Report Concludes
A Cincinnati Police office violated the department's use of force policy when he Tasered an 11-year-old girl accused of shoplifting from a Kroger grocery store. A new report also found issues with the officer's racially charged statements to the young girl about the black community.
Police said Officer Kevin Brown confronted the 11-year-old girl and two friends after they allegedly stole more than $50 in food and clothing. Brown, who was working a theft prevention detail, reportedly deployed his Taser after the girl resisted arrest and attempted to run away, KPRC reported.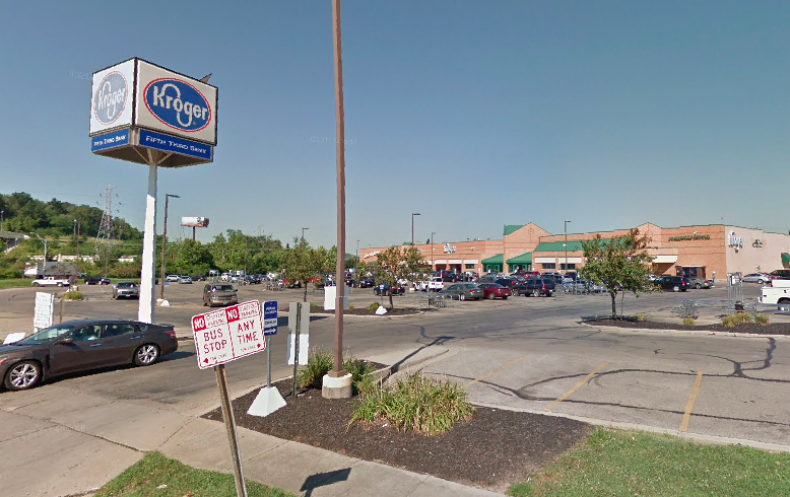 Brown was then caught making an inappropriate comment on his body camera, Cincinnati Police revealed. During the August 6 incident, Brown told the girl, "You know, sweetheart, this is why there's no grocery stores in the black community, because of all this going on."
The body camera video showed Brown taking the girl to the back of the Spring Grove Kroger store, where the barbs were eventually removed from her back by the fire department. The girl, who is African-American, can be seen crying out in pain as the Taser barbs are taken from her back.
The police report found that Brown, who is also African-American, violated four department policies, The Cincinnati Enquirer reported. The report determined that Brown did not warn the girl he was going to escalate his use of force and deploy his Taser. He also did not turn on his body camera until after he deployed his Taser.
According to the report, the incident was not serious enough to deploy a Taser. Police Chief Eliot Isaac, who will determine what Brown's punishment will be, told reporters on Tuesday that using the Taser was "unnecessary in this circumstance."
Brown's comment about the black community constituted prejudice, the report also determined. The officer allegedly defended his comment and said he believed the statement was supported by statistics.
Cincinnati Police did not immediately respond to Newsweek's request for comment.
Brown was previously written up for using a homophobic slur in relation to an alleged domestic violence victim, The Cincinnati Enquirer reported. Following the August 6 incident, he was placed on restricted duties.
The officer may be ordered to receive counseling or to be terminated as punishment, the newspaper said. However, Brown has the opportunity to appeal any decision made by Isaac.