Cincinnati Reds Announcer Uses Homophobic Slur on Live Mic
While preparing to announce a baseball game on Wednesday, Cincinnati Reds announcer Thom Brennaman was allegedly caught on a live microphone referring to Kansas City, Missouri with a homophobic epithet.
Brennaman has been worked for FOX Sports as an announcer since 1994. He is currently in his 14th season as a commentator and announcer for the Reds. Brennaman's father, Marty Brennaman, had been the broadcast voice of the Reds from 1974 to 2019. Thom Brennaman was in the midst of calling a double header between the Reds and the Kansas City Royals when he allegedly uttered the slur.
"One of the [expletive] capitals of the world," Brennaman said before going on to introduce the pre-game show.
Newsweek reached out to FOX Sports for comment.
Brennaman was not on camera when the slur was captured on audio. It is unclear if Brennaman was aware the microphone was on.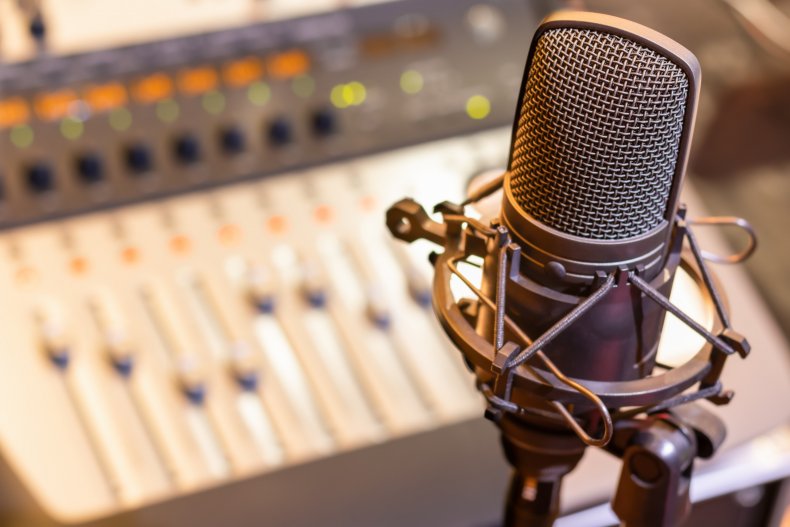 Brennaman later apologized on-air for his remark. "I made a comment earlier tonight that I guess went out over the air that I am deeply ashamed of," Brennaman said. "If I have hurt anyone out there, I can't tell you how much I say from the bottom of my heart I'm so very, very sorry."
"I don't know if I'm going to be putting on this headset again," Brennaman continued. "I don't know if it's going to be for the Reds, I don't know if it's going to be for my bosses at Fox." Brennaman emphasized that his comment did not represent who he is as a person.
Thom Brennaman previously courted controversy in 2019 when he said Chicago Cubs shortstop Addison Russell had to "suffer through a suspension" which "had to do with a domestic situation." Russell's suspension caused him to miss 40 games. Russell was suspended by Major League Baseball after his wife made public allegations that Russell had abused her.
Individuals being unaware that they were speaking into microphones that were active has led to candid comments being made public.
In June, New York Democratic Representative Eliot Engel was heard at a June news conference concerning civil unrest that he was only there for political reasons. "If I didn't have a primary, I wouldn't care," Engle said.
Bronx Borough President Ruben Diaz, Jr. responded to Engel's remarks. "Don't do that to me," Diaz said. "We're not gonna do this. We're not politicizing. Everybody's got a primary, you know. I'm sorry."
Engel's opponent in the June primary elections, Jamaal Bowman, said that people "need to be taking care of our communities right now, whether it's election season or not."
Bowman went on to defeat Engel in the primary. Engel had been a member of the U.S. Congress for 16 terms.