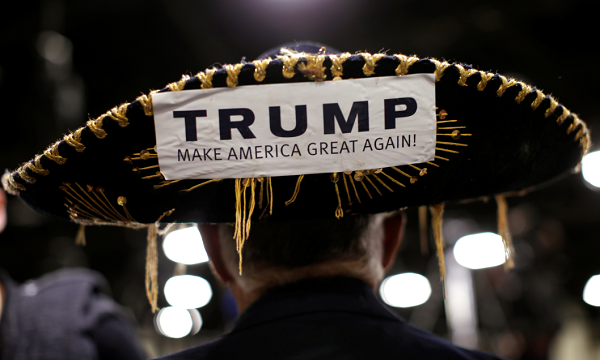 Some 155 years ago, the Mexican army had an unlikely victory over France during the 1862 Battle of Puebla on the fifth of May. The Mexican army wasn't suited to beat the French invaders—their army was much, much smaller than France's—so their win was a momentous occasion for the country, thus resulting in the celebration we now know as Cinco de Mayo.
In Mexico, Cinco de Mayo is mostly recognized in Puebla, where the great battle was won, and in Mexico City. There will be military parades and reenactments of the battle in various areas of the country, but Cinco de Mayo hasn't warranted the same type of elaborate celebrations in Mexico as it has in the United States. In Mexico, Cinco de Mayo is not even observed as a federal holiday, and banks, schools and stores are still open.
After all, France still occupied Mexico until they officially withdrew several years after the Battle of Puebla in 1867.
So why in America has the Cinco de Mayo victory turned into a countrywide party equipped with Caucasians in sombreros, ponchos and novelty mustaches?
Events in honor of Cinco de Mayo weren't established in the U.S. until sometime in the mid-20th century. Initially, the holiday was recognized by Mexican laborers living in America, marking a celebratory time when people of Mexican descent could come together and celebrate history.
Of course, it didn't take long for major corporations and advertisers to catch wind of the festivities and find ways to capitalize on the holiday, which has inevitably led to non-Mexicans using the holiday as a tool to appropriate the culture by wearing stereotypical costumes and pounding margarita drinks.
Granted, some good has come out of the advertising gimmicks. Cinco de Mayo has had a positive effect on America's trade with Mexico, at least in regards to the U.S.'s alcohol intake. The holiday results in some of the highest sales for imported Mexican beers like Corono, Dos Equis and Tecate and liquors including Tequila and Mezcal. A recent Fortune report found beer brands from Mexico generated $4.4 billion in 2016 just from restaurant and bar sales alone.
However, the lengths in which Americans have gone to ape Mexican cultural signifiers all in the name of fun and tequila has been extreme, to say the least.
Good Morning America host Lara Spencer failed hard in 2014 when she appeared on the show in a sombrero and referred to the holiday as "Cinco de Drinko" in what was supposed to be a Mexican accent. The same year, MSNBC's Way Too Early aired a Cinco de Mayo segment shrouded in stereotypical behavior when its white show hosts kicked off the morning news programs wearing sombreros, shaking maracas and pretending (or were they) to take shots of tequila.
More recently, Kappa Sigma Fraternity at Baylor University was suspended after throwing a "Mexican" themed party with students rocking brown face paint, ponchos, sombreros and some really offensive construction worker costumes just ahead of Cinco de Mayo.
When celebrating Cinco de Mayo this year, remember that the holiday is in remembrance of the country's glorious battle win against France and not a moment to mock the culture.