Cindy McCain Apologizes After Police Refute Claim She Thwarted Human Trafficking Incident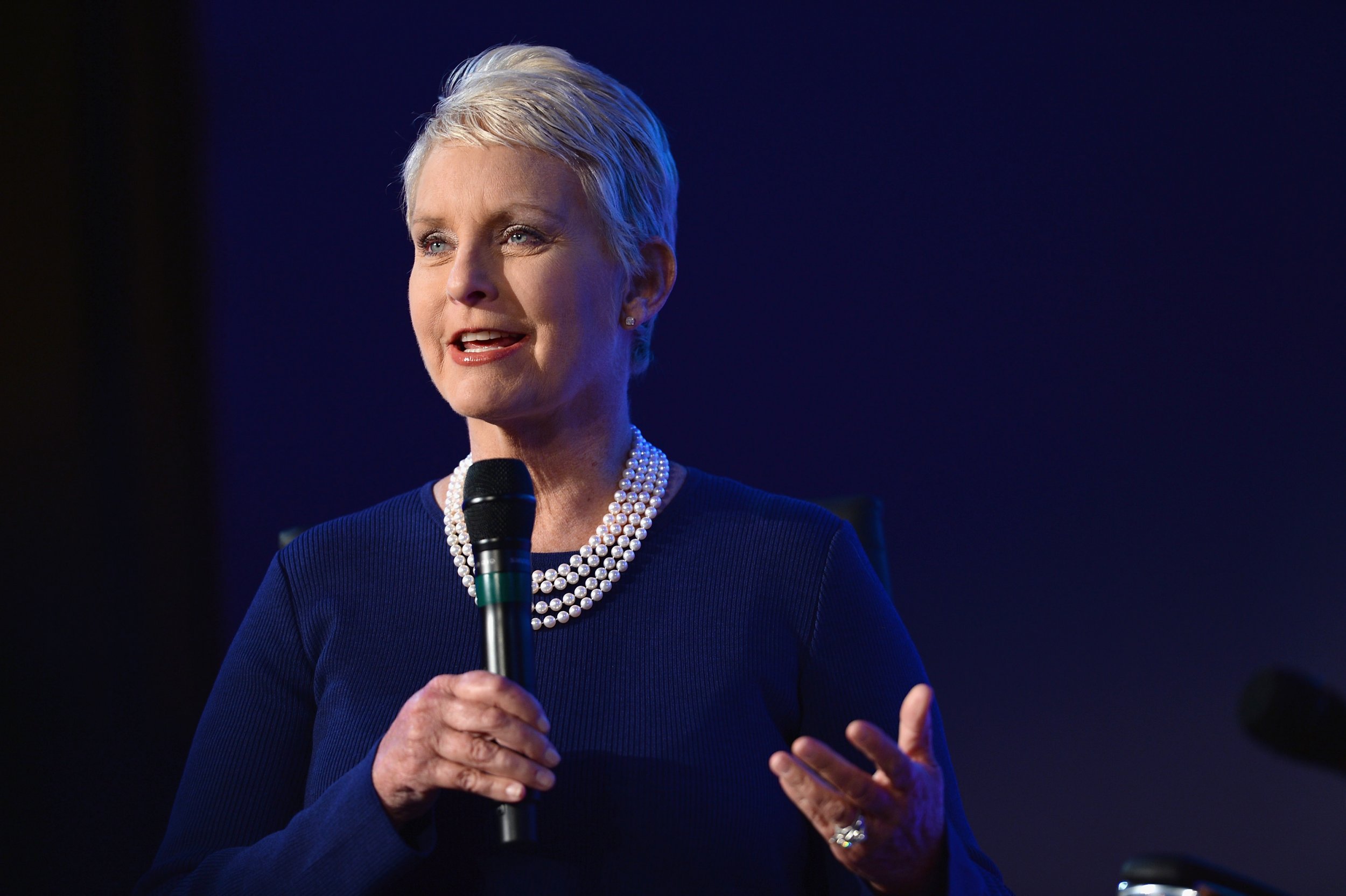 Cindy McCain, the widow of the late Arizona Senator John McCain, apologized on Wednesday after Phoenix police refuted her claim that she had helped thwart a human trafficking attempt at Phoenix Sky Harbor International Airport.
"At Phoenix Sky Harbor, I reported an incident that I thought was trafficking," McCain said on Wednesday. "I commend the police officers for their diligence. I apologize if anything else I have said on this matter distracts from 'If you see something, say something.'"
McCain, who serves as co-chair of the Arizona Governor's Council on Human Trafficking, had previously told KTAR News 92.3FM that she had been returning from a trip and spotted something that "looked odd" to her.
"It was a woman of a different ethnicity than the child, this little toddler she had, and something didn't click with me," McCain said.
"I went over to the police and told them what I saw, and they went over and questioned her, and, by God, she was trafficking that kid," McCain said, adding that the woman had been "waiting for the guy who bought the child to get off an airplane."
On Wednesday, however, Phoenix police refuted McCain's claims, asserting that officers had found no evidence of trafficking when they responded to McCain's report.
Sergeant Armando Carbajal told KTAR that officers did look into the matter at McCain's request, including running a welfare check on the child, but Carbajal said that police found "no evidence of criminal conduct or child endangerment."
Following the Phoenix police releasing its findings, McCain tweeted her apology, asserting that she hoped the inicident wouldn't undermine the "see something, say something" program, which asks Americans to report any suspicious activity.
The Department of Homeland Security's website defines suspicious activity as "unusual items or situations," such as a vehicle being parked in an "odd location" or a package left unattended, as well as anyone seen "elicting information" or showing a level "beyond curiousity" about things like a building's purpose, operations or security procedures, and anyone appearing to observe or surveil facilities or buildings "beyond a casual or professional interest."
It notes that "factors such as race, ethnicity, and/or religious affiliation are not suspicious," adding that "the public should only report suspicious behavior and situations."