Cindy McCain, the widow of former Republican Arizona Senator John McCain, narrated a video Tuesday night at the Democratic National Convention (DNC) highlighting the friendship between John McCain and Democratic presidential nominee Joe Biden.
Cindy McCain's presence at the DNC represents another Republican luminary seemingly breaking ties with the Republican party and expressing appreciation for Biden. Monday night's convention saw appearances from Republican former Ohio governor John Kasich, Republican former New Jersey governor Christine Todd Whitman and former CEO and president of Hewlett-Packard, Meg Whitman.
"It was a friendship that shouldn't have worked," Cindy McCain narrated over the video. "John, a former Navy pilot, just released from a North Vietnamese prison. Joe, a young senator from Delaware." Archival footage and photographs showed John McCain and Biden together in the 1970s when John McCain served as a Senate Liaison for Biden.
"The son of a gun never carried my bags," Biden can be heard to say about John McCain. "He was supposed to carry my bags, damn it, but he never carried my bags."
Cindy McCain spoke about how Biden and John McCain were able to work together despite being on opposite sides of the aisle. "John and I have been given several awards about bipartisanship," Biden said in a clip. "We don't know why we should receive awards about bipartisanship."
Cindy McCain did not appear on camera during the DNC, nor did she verbally give her endorsement to Biden. Newsweek reached out to the McCain Institute at Arizona State University for comment.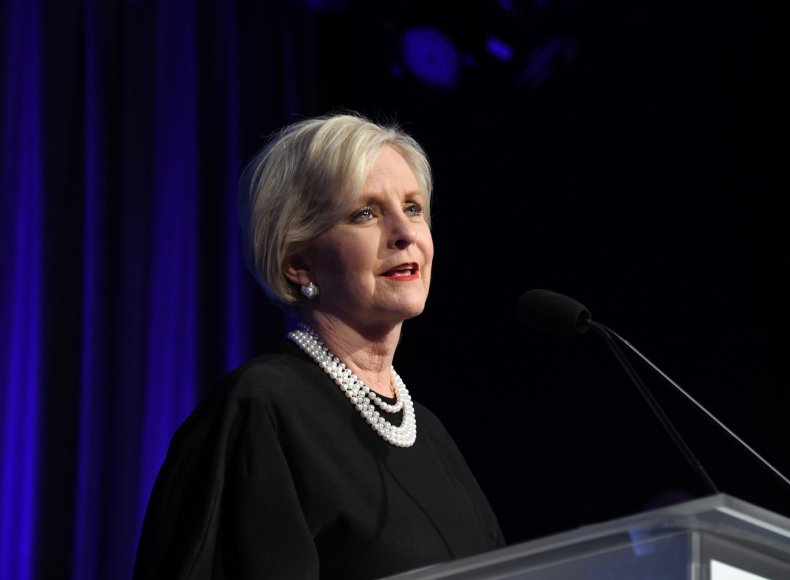 Biden and John McCain had been political opponents. McCain ran against President Barack Obama, for whom Biden served as Vice President, during the 2008 presidential election. Obama won the election with 69.5 million votes, approximately 43 percent of the U.S. general population.
When a member of the Trump Administration allegedly belittled John McCain's political opposition to then-CIA Director nominee Gina Haspel, Biden defended John McCain, who was battling brain cancer at the time.
"John McCain is a genuine hero," Biden said in a May 2018 statement, "a man of valor whose sacrifices for his country are immeasurable. As he fights for life, he deserves better—so much better."
After John McCain died of brain cancer in August 2018, Biden offered a eulogy for him at his memorial service. "John was a hero, his character, courage, honor, integrity," Biden said. "I think it is understated when they say optimism. That's what made John special. Made John a giant among all of us."
Comments by Republicans during the DNC have invited criticism from some members of the Republican Party.
Monday's speech by Republican John Kasich expressing support for Biden caused former New Jersey Governor Chris Christie to call Kasich a "backstabber."
"I know Joe is a good man, a man of faith, a unifier, someone who understands the hopes and dreams of the common man and the common woman, a man who can help us see the humanity in each other," Kasich said. "He knows that a path to a restored and rejuvenated America lies in respect and unity and a common purpose for everyone."
On ABC News, Christie said Kasich was an "untruthful guy."
"Tonight, Republicans are going to look at that and go, 'You can have him. Please believe me, give us a break, get him out of our party, you take him for a little while,'" Christie said on Monday. "Because on top of that, I've worked with John a lot. He's exhausting."