Cindy McCain Explains Her Endorsement for Joe Biden: 'I'm Deeply Concerned'
Cindy McCain, the widow of 2008 GOP nominee Sen. John McCain, explained her endorsement for Democratic presidential nominee Joe Biden during NBC's Today on Wednesday.
McCain explained she was "deeply concerned" about the current state of affairs.
"Really what led me to this decision was like so many other people in the country, I've been watching what's going on, and I'm deeply concerned," McCain told Today anchor Savannah Guthrie. "Joe Biden represents to me the kind of values and integrity and courage that we want in the president, and someone who I think would have my back as a citizen who lives and someone who lives in a neighborhood and has a family and all the other things that people do."
She added: "I want to feel like my president cares about me and cares about this country, and Joe Biden does. I've known Joe for over 40 years and I know the kind of man he is."
McCain was also asked if the anonymous sources in The Atlantic story which said President Donald Trump mocked fallen American soldiers and calling them "losers" and "suckers" ultimately lead to her endorsement of Biden.
"Pretty much. It's a combination of things, but I do believe that our men and women that serve in the military are not losers and certainly the men and women who gave the ultimate sacrifice are not losers," she answered.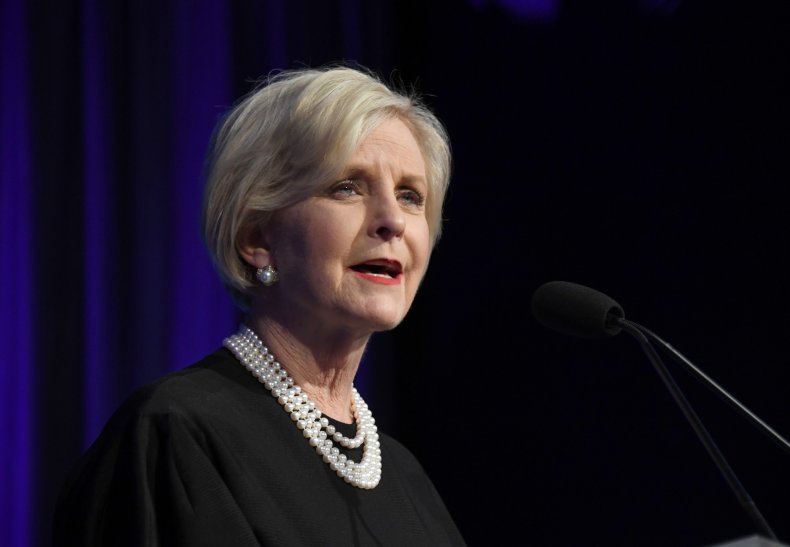 McCain officially announced her endorsement of Biden in a tweet on Tuesday evening.
"My husband John lived by a code: country first. We are Republicans, yes, but Americans foremost. There's only one candidate in this race who stands up for our values as a nation, and that is @JoeBiden," she wrote.
Trump, who often clashed with John McCain and was notably not invited to his funeral in 2019, tweeted on Wednesday that he "hardly" knows Cindy McCain and was "never a fan" of her late husband.
"I hardly know Cindy McCain other than having put her on a Committee at her husband's request," he wrote. "Joe Biden was John McCain's lapdog. So many BAD decisions on Endless Wars & the V.A., which I brought from a horror show to HIGH APPROVAL. Never a fan of John. Cindy can have Sleepy Joe!"
Coming from a family with strong military roots, John McCain served as a Navy pilot during the Vietnam War. In 1967, his plane was shot down in North Vietnam, where he was captured and held prisoner of war for five and a half years. Beginning his political career in the 1980s, McCain was elected as the GOP nominee during the 2008 presidential election and was ultimately defeated by Barack Obama. He died in 2018 after battling a glioblastoma brain tumor.
When asked what her late husband would have thought about her decision to endorse Biden, Cindy McCain said: "The one thing I do know and I can say with great belief is that he would've been disappointed at what's going on. I think John would've been certainly upset about the direction the country's going. If I look up I hope he's happy with what I'm doing and believes that I've done the right thing. That's all I can ask for."