Cindy McCain Says She Asked Kurt Volker to Resign From Her Late Husband's Think Tank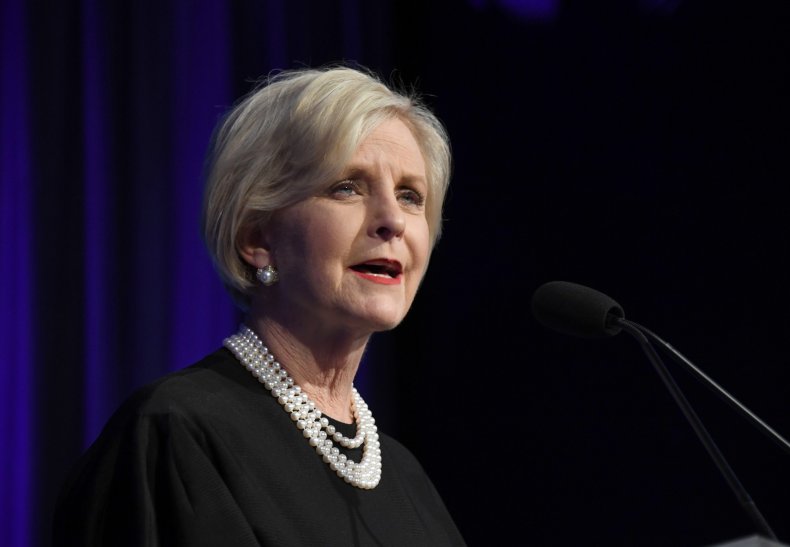 Cindy McCain admitted in a CNN interview that she personally asked Kurt Volker to resign from the leadership at the think tank named after her husband, the Arizona Republic reported.
Volker is a diplomat who formerly served as the United States ambassador to the North Atlantic Treaty Organization as well as the Special Representative for Ukraine. And until his resignation, he was the executive director of the McCain Institute for International Leadership, a think tank named after the late presidential candidate and U.S. Senator from Arizona, John McCain.
He proved himself to be a "key player" in the ongoing saga of the impeachment inquiry against President Donald Trump that resulted from the president's request of the Ukrainian government to investigate his political rival Joe Biden and his son Hunter, Politico reported.
Trump's personal lawyer, Rudy Giuliani, involved Volker in the Ukraine situation by publicly revealing text messages that indicated Volker was brokering a meeting between Giuliani and an aide for Ukrainian President Volodymyr Zelensky.
Cindy McCain said that she had made the request for Volker's resignation from the McCain Institute during an interview at her home in Phoenix that was shown Saturday on The Axe Files, a CNN program hosted by political commentator and analyst David Axelrod. On the show, McCain indicated that it was Volker's involvement in the so-called Ukraine scandal that prompted her request that he step down from his role.
"Kurt is a good man," McCain told Axelrod on the program, according to the Arizona Republic. "A good man. But this was overshadowing the Institute and it was overshadowing what we do and what we work for. So it was time."
She lamented that she felt the need to ask Volker to disaffiliate from the institute, but maintained that it was the best course of action.
"I'm sorry all this happened, I really am," McCain continued. "But my first goal is to look out for the Institute."
Volker stepped down as executive director of Arizona State University's McCain Institute on October 7, not long after he resigned from the State Department.
In a statement issued that day, Volker implied that it had actually been his idea to sever his official connection with the think tank. Volker said he told McCain and Arizona State University president Michael Crow that he believed "the recent media focus on [his] work as the U.S. special representative for Ukraine negotiations risks becoming a distraction from the accomplishments and continued growth" of the McCain Institute, and that the situation warranted his stepping down as executive director.
The McCain Institute for International Leadership at Arizona State University was founded in 2012, six years before the senator's death. According to its website, the institute aims to impact the world "across a range of critical areas: leadership development, human rights, rule of law, international security and combatting human trafficking." The organization is headquartered in Washington, D.C.