Cindy McCain Says She's Confident Joe Biden Will Win Arizona as Race in Battleground State Tightens
Cindy McCain, the widow of late Republican Senator John McCain, said she is confident Democratic nominee Joe Biden will be victorious in her home state of Arizona—one of six states that will determine the outcome of the 2020 election.
Appearing on ABC News on Friday night, McCain was asked by host George Stephanopoulos if she was confident Biden would win the traditionally red state.
"Yes I actually am," she responded, adding that she was "so proud" of the poll workers and election officials who have been counting ballots since November 3.
"They are doing a remarkable job," she said. "They're taking their time and so I'm sure it will not only be accurate, but it will be for Biden."
New data from the state released at 9 p.m. Eastern time on Friday showed the race tightening between Biden and President Donald Trump. The latest batch of ballots from Maricopa County left the two candidates roughly 30,000 votes apart: Biden had 1,604,067 votes and Trump with 1,574,206 votes.
Several news outlets, including the Associated Press and Fox News, called Arizona for Biden early Wednesday—a move that infuriated Trump and his allies. While the president's team has demanded a retraction, Fox News stood by its call of Arizona. The director of the network's decision desk, Arnon Mishkin, stated live on the air during election night that he didn't think enough of the state's remaining votes would be called in Trump's favor to overtake Biden.
But Biden's lead in the state has narrowed from about 90,000 votes on Wednesday to 29,861 on Friday night. If his advantage holds, he will be the first Democrat since 1996 to win Arizona.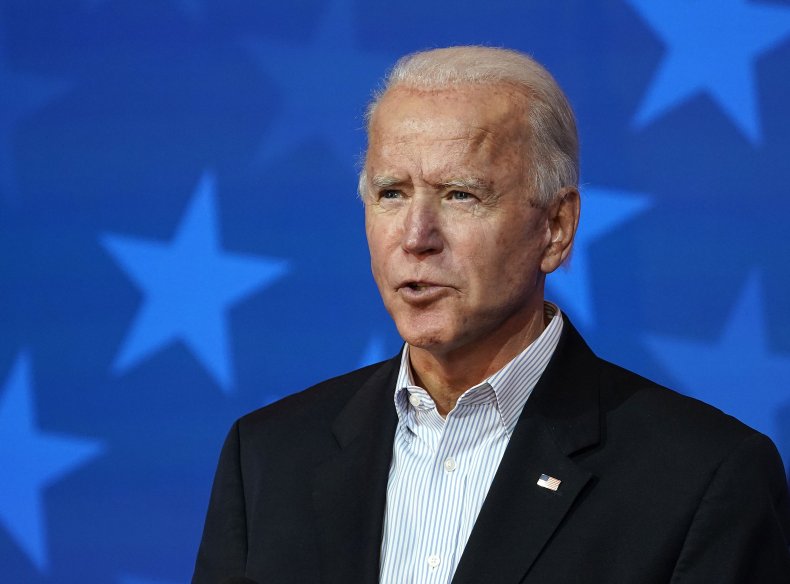 McCain endorsed Biden for president in September, tweeting: "My husband John lived by a code: country first. We are Republicans, yes, but Americans foremost. There's only one candidate in this race who stands up for our values as a nation, and that is Joe Biden."
When asked by ABC News on Friday what her husband would have thought of the 2020 race, McCain responded: "I know John would want what is best for our country. What is best for our country is not our party. What's best for our country is Joe Biden."
On Thursday, John McCain's concession speech from his 2008 White House bid against Barack Obama went viral after Trump claimed the election was being stolen by Democrats. In his speech, the longtime Republican senator recognized Obama's history-making victory and pledged to help him in office.
"Whatever our differences, we are fellow Americans, and please believe me when I say that no association has ever meant more to me than that," he said.