How Will Cineworld Bankruptcy Impact Ticket, Subscription Prices?
Cineworld has filed for Chapter 11 bankruptcy in the United States, but the cinema giant said it doesn't expect the announcement to impact customer experience.
Newsweek reported in August that Cineworld was considering filing Chapter 11 bankruptcy as box office takings continued to plummet since the COVID-19 pandemic. Cineworld, the second-largest cinema chain in the world, blamed a lack of films as the reason behind its financial strain.
Cineworld assured moviegoers that business would continue "as usual" in a statement posted to its website on Wednesday after the bankruptcy announcement. It explained that Chapter 11 is a court-supervised process that will provide a forum for reorganization of the company's business and balance sheet.
During the restructuring process, Cineworld said it will operate its global businesses without interruption or disruption to its "customers, vendors, suppliers or employees as much as practicable." The company announced it would continue to honor the terms of all membership programs, including Regal Unlimited and Regal Crown Club in the United States. Ticket prices weren't explicitly discussed in the statement.
"As part of its restructuring process, Cineworld expects to pursue a real estate optimisation strategy in the U.S. and intends to engage in collaborative discussions with U.S. landlords to improve U.S. cinema lease terms in an effort to further position the Group for long-term growth," the statement said.
Newsweek has reached out to Cineworld for comment.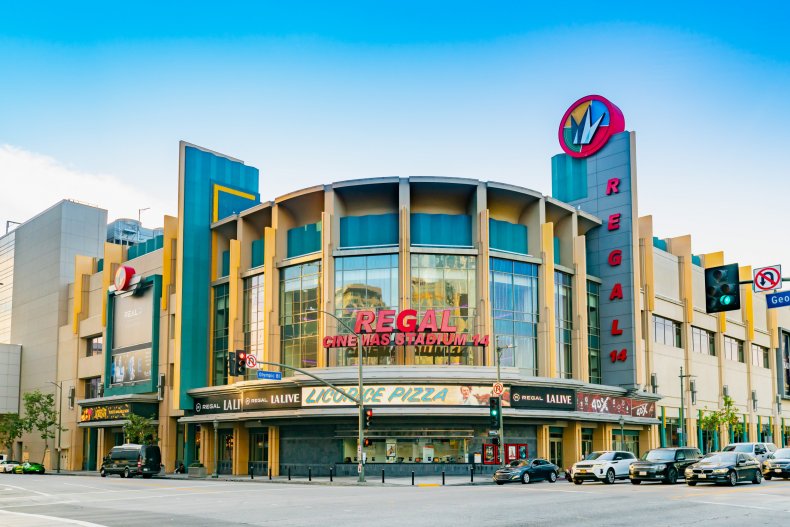 Cineworld and its subsidiaries plan to pay all vendors and suppliers in full on normal terms for goods and services received during the Chapter 11 process. All employees are also expected to receive their usual wages and benefits.
"I am deeply grateful for the continued support of our stakeholders throughout this process and beyond, including our dedicated team members, loyal guests and members," Cineworld CEO Mooky Greidinger said in the statement. "We look forward to continuing to provide guests and members with the best cinematic experiences for years to come."
Greidinger said "outstanding success" of recent blockbusters proved that people still loved to go to the movies. He referenced Spider-Man: No Way Home, No Time To Die, Top Gun: Maverick, Dune, Minions: The Rise of Gru and Thor: Love and Thunder as recent successful movies.
The Cineworld statement said the company plans to emerge from bankruptcy in the first quarter of 2023.
"Once supply of product returns, our business will reap the benefits," Greidinger said.
CNN reported that the company has struggled recently. It lost $2.7 billion in 2020 and $566 million in 2021. The company is valued at $69 million but is saddled with $5 billion in debt, according to the BBC.
Cineworld will remain in possession and control of its assets throughout the process.