Will COVID Kill the Movie Theater? 'All Bets Are Off' For Future of Film Industry
The coronavirus pandemic has left the entertainment industry reeling, as widespread shutdowns have left some screenings of blockbuster movies impossible, and many releases have become commercially unviable.
On Monday, news broke that Cineworld, parent company of Regal cinemas, would be temporarily shutting its doors in the U.S. and U.K., putting 45,000 jobs in the balance, 40,000 of those in the U.S.
On Thursday, 536 Regal theaters are due to shut in the U.S., along with 27 Cineworld cinemas in the U.K.
The franchise said blockbuster hits being pushed back, such as the new James Bond film No Time To Die, had led to difficult business decisions.
Mooky Greidinger, CEO of Cineworld, said in a statement: "This is not a decision we made lightly, and we did everything in our power to support safe and sustainable reopenings in all of our markets—including meeting, and often exceeding, local health and safety guidelines in our theaters and working constructively with regulators and industry bodies to restore public confidence in our industry."
"Cineworld will continue to monitor the situation closely and will communicate any future plans to resume operations in these markets at the appropriate time, when key markets have more concrete guidance on their reopening status and, in turn, studios are able to bring their pipeline of major releases back to the big screen."
The chain had reopened in some regions this summer, but around 200 theaters have been shut since coronavirus began to spread.
The London-listed stock plunged by more than 50 percent as markets opened in the U.K. yesterday morning. The stock has since recovered marginally.
Industry analysts have said the film industry is looking at a potential financial hit from COVID-19 of billions of dollars.
"We're facing a titanic level of disruption to the live cinema marketplace that in some ways goes beyond COVID, but COVID is the current inciting incident," Eric Schiffer, chairman and CEO of L.A.-based private equity firm The Patriarch Organization told Newsweek.
"Keeping theaters open in the short-term would be stone cold crazy because of the inability to attract an audience that's going to be meaningful enough," he said. "Many filmgoers would rather set themselves on fire than go to a theater."
Schiffer thinks that the movie theaters are going to have to evolve due to the pandemic.
"It's being reimagined already on the luxury side, and that will need to become a much more normal level of experience for them to compete," he said.
Schiffer also cites the move towards streaming as a reason theaters will have to pivot.
Other analysts agree with this prognosis.
"The pandemic has put into question the Hollywood model," Susannah Streeter, senior investment and markets analyst at Hargreaves Lansdown told Newsweek.
"The writing has been on the wall given the pandemic and industry groups in the U.S. calling for government support," she said. "Some industry groups predicted 100,000 job losses."
"When we do get back to normal, it will be more of a transformed industry as COVID-19 has accelerated the changes with a push to streaming services–it's going to play into Netflix's hands."
Streeter thinks there will have to be a major restructuring in big movie firms and there will be a smaller footprint of cinemas in the future.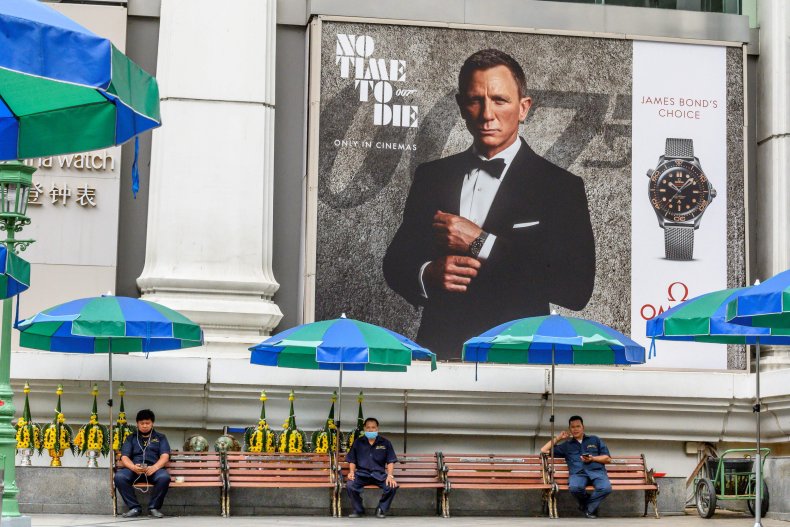 Despite distress in the industry, Cinemark, the third biggest movie theater chain in the U.S. after AMC and Regal, has remained open. But if big production houses continue to withhold films that may soon become unviable.
A spokesperson for Cinemark told Newsweek: "Cinemark's reopening plan was designed with multiple contingencies in place to ensure we are able to be nimble and react as needed to this ever-changing environment.
"We do not currently have plans to close our U.S. theaters and are continuing to align with demand, including reducing operating hours and days while we await new studio content to encourage theatrical moviegoing."
Approximately 80 percent of Cinemark's circuit is still open, and it will continue to show films as long as government restrictions allow, it said.
The chain said it "look[s] forward to welcoming even more moviegoers to enjoy this year's newest films, our Comeback Classics and Private Watch Parties."
Cinema now has to compete with streaming services that are offering more content than ever before, as well as audiences that will need some coaxing to get back to enclosed environments with other people.
Analysts believe when cinema does return to the big screen it will have to be with a new look.