CIO of Amundi, Europe's Second Largest Asset Manager, Calls Bitcoin a 'Farce'
The chief investment officer for Amundi, Europe's second largest asset manager, recently called the world's most popular cryptocurrency, Bitcoin, a "farce."
According to Reuters, Amundi CIO Pascal Blanque made his comments about Bitcoin during a recent news conference.
"Bitcoin will be remembered for pushing central banks to adopt digital money," Blanque said during the news conference, according to Reuters.
Reuters also reported that Blanque added that regulators and governments will ultimately "stop the music," with Bitcoin and other cryptocurrencies.
In response to a comment request, a spokesperson for Amundi directed Newsweek to the asset manager's research report on cryptocurrencies, which said, "As of today cryptocurrencies (CCs) cannot be considered a form of money as they are neither a proven store of value, nor a recognized unit of account and even less a universal means of payment."
"CCs have no real economic underlying asset and therefore there is no valuation model," the report said. "A fully decentralized and disintermediated CC system could enable the development of global payment systems that are faster, cheaper and more inclusive than current payment systems."
Bitcoin tumbled last month after Tesla CEO Elon Musk criticized its high energy use and China increased its efforts to block financial institutions from conducting Bitcoin transactions.
"Prices of cryptocurrency have skyrocketed and plummeted recently, and speculative trading has bounced back. This seriously harms the safety of people's property and disturbs normal economic and financial orders," regulators supervised by the People's Bank of China and the China Insurance and Banking Commission said in a statement.
In a tweet in May, Musk wrote that "Tesla has suspended vehicle purchases using Bitcoin. We are concerned about the rapidly increasing use of fossil fuels for Bitcoin mining and transactions, especially coal, which was the worst emissions of any fuel."
Musk also said that Bitcoin's energy usage "insane," but noted that Tesla won't be selling any Bitcoin.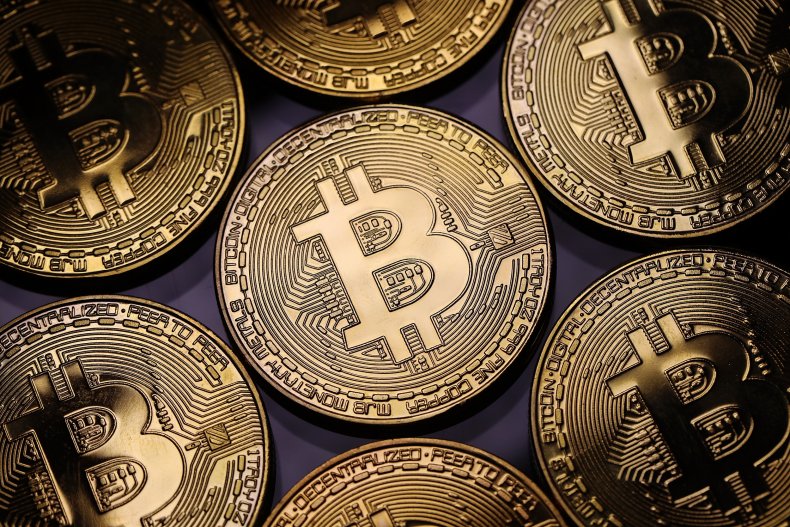 Bitcoin dropped more than 10 percent after Musk's tweet. The cryptocurrency was previously trading at around $58,000 at the beginning of May and hit an all-time high of $64,829 in April.
The U.K.'s Financial Conduct Authority (FCA) said on Thursday that numerous financial firms investing in Bitcoin and other cryptocurrencies have failed to meet the agency's anti-money laundering laws.
"A significantly high number of businesses are not meeting the required standards under the Money Laundering Regulations. This has resulted in an unprecedented number of businesses withdrawing their applications," FCA said in a statement.
Despite the comments from Blanque, Bitcoin has risen by 8 percent this past week and is currently trading above $38,000 as of publication time.
During a recent interview with CNBC's Squawk Box, Miami Mayor Francis Suarez, who previously said it was his goal to put Bitcoin on the city's balance sheet, said on Thursday that while he owns Bitcoin, it'll take time for it to become a normal form of payment in the city.
"We are not allowed to hold something that is not fiat at this particular moment so that would require a state law change," Suarez said. "The volatility of it is something that will probably need to work itself out."
Newsweek reached out to Amundi for further comment, but did not receive a response in time for publication.