Why is #CircleK Trending? Cops in Arizona Accused of Wanting to Pull Over Safe Drivers
Despite early reports, police in Tempe, Arizona, say they're not pulling over good drivers.
Channel 12 News initially reported that, as part of the Tempe Police's "2019 Positive Ticketing Campaign," officers would pull over drivers who followed traffic rules in order to give them a coupon for a free soda or coffee at their local Circle K convenience store.
While officers are indeed handing out the coupons, police say they will not pull anyone over. Instead, they will be handing out the coupons to people on foot or bikes to engage in conversations about pedestrian and bicycle safety.
"The idea behind it is to educate citizens from the youngest to the oldest on traffic laws, bicycle laws, things like that," Tempe Police spokesman Detective Greg Bacon told KPNX. Bacon also said that people had no obligation to engage with the officers.
"We will be having positive conversations with citizens, say an officer happens to stop somewhere and see somebody, and says 'Hey would you mind having a conversation with me?' [to] educate them on bicycle laws and traffic laws," Bacon added. After the conversation, the officers would give out the coupon.
Speaking to Law & Crime, Bacon said the inaccurate reports were made before today's scheduled press conference announcing the initiative.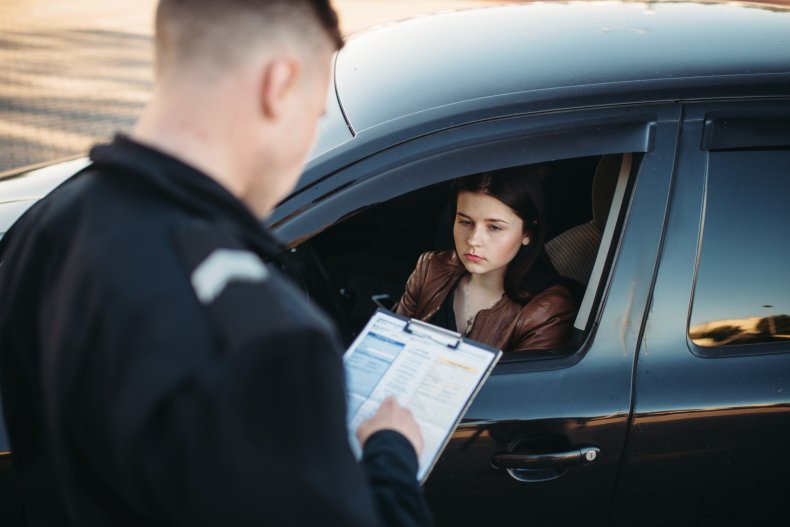 KPNX's Colleen Sikora tweeted that the confusion was due to unclear wording in the original press release.
"So we've been talking about @TempePolice issuing 'tickets' for following traffic laws pertaining to bicycles and pedestrians. They've clarified they're not going to physically pull people over. That wasn't originally clear in their release on the campaign."
The press release read, in part, "Circle K, in partnership with the Tempe Police Department is providing coupons for either a free cold drink or free hot beverage item for officers to distribute to community members who are safely adhering to traffic laws related to bicycle and pedestrian laws."
In a tweet, Tempe Police clarified that officers "will not be proactively stopping vehicles, bicycles, scooters or pedestrians."
The original report that police would be pulling over good drivers was met with outrage. A police officer pulling over a driver for driving legally, is usually seen a violation of the motorist's Fourth Amendment protection against "unreasonable searches and seizures."
"This is absolutely unlawful. A traffic stop is a seizure, and must be supported by probable cause of a traffic infraction or reasonable suspicion of a crime," Seth Stoughton wrote on Twitter. Stoughton is an ex-police officer who now teaches law at the University of South Carolina. "A traffic stop that lacks one of those legal justifications violates the Fourth Amendment."
On Twitter some have claimed the department's clarification is really backpedalling after public criticism of the campaign.
Officers will be passing out the Circle K coupons until they run out.