Circus Performer Seriously Injured After 36 Foot Fall in Front of Horrified Audience
Spectators at a circus show in Australia were left stunned when a performer fell from a trapeze and was left with multiple injuries.
The 28-year-old woman had been performing in the Circus Rio show at Glenelg in Adelaide on Tuesday afternoon when the accident happened, Australia's ABC News reported.
One witness described how about 45 minutes into the show, the unnamed woman was performing on a ring on the trapeze which was about 36 feet above the ground and there was no safety net.
Initially the audience thought the fall was simply part of the show.
Alice Young told the Australian broadcaster that the performer "had the ring behind her neck and the next thing, she just went bang to the ground, straight on wood."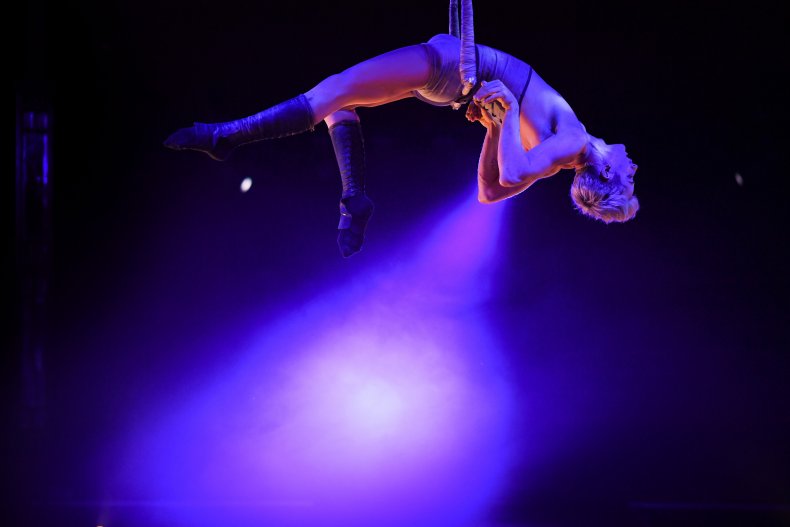 "It was from a very, very high distance ... it was pretty upsetting,she said, adding that the audience were urged to leave performance immediately.
The woman was taken to the Royal Adelaide Hospital with critical injuries and the audience was left shocked, 7 News reported.
A South Australia Ambulance spokeswoman told news.com.au that the performer had "multiple and very serious injuries"—although she couldn't yet confirm what type of injuries the patient sustained.
Circus Rio is an international troupe and has performers from Belarus and Russia, according to its website, which states that it also offers audiences performances by samba dancers, aerialists, FMX bikes, ballet dancers and acrobats.
The troupe takes its inspiration from the atmosphere of Rio de Janeiro's Carnival.
The show was on the 13th day of its season in Adelaide and is due to travel to Bathurst in New South Wales next month.
Circus performances can be dangerous. Although not during a live show, one of Italy's most famous tamers was killed by four tigers he was training earlier this month.
Ettore Weber died during a rehearsal at Marina Orfei Circus in Triggiano, Bari, Italian newspaper La Repubblica reported.
Police said they think one tiger bit Weber, and this spurred three others to attack. The animals mauled the tamer for 20 minutes, and he died from his injuries.
Meanwhile in March 2018, a performer with Cirque Du Soleil died after a tragic fall during a performance in Tampa, Florida.
Yann Arnaud, had been with the company for more than a decade when he fell on stage from about 12 feet during a performance of their show Volta. The accident happened during an aerial straps performance after he lost his grip. He later died of his injuries.