Cities and Regions That Shut Down Again After New COVID-19 Spikes
The impact of the coronavirus has been felt around the world as nearly every city, state, and country shut down on some level in an attempt to slow the spread of COVID-19. As the threat of the virus appeared to lessen, those mandates were slowly lifted over the summer and fall, with residents trying to get back to some semblance of normal life.
Unfortunately, the coronavirus has not been so easily quelled. Recent surges in new cases, along with an alarming number of deaths associated with the virus, have resulted in regions around the world imposing new shutdown orders. This second wave of COVID-19 has placed medical facilities under extreme duress, with hospital beds filling up quickly and health care workers, already exhausted by the first round of the virus, gearing up for another overload of cases. To date, more than 12 million cases of coronavirus have been confirmed in the United States, with daily infection rates at more than 100,000 per day. Worldwide, there have been a staggering 60.5 million cases reported cases and nearly 1.5 million deaths as of Nov. 30.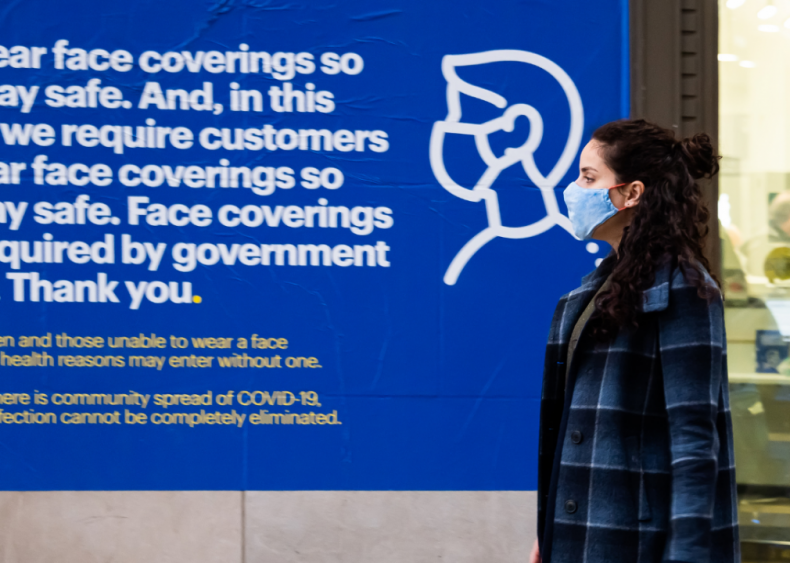 Many of the new restrictions include closures of restaurants and bars to in-person service, schools going back to online learning only, and limits on both indoor and outdoor gatherings. In order to provide an overview of which cities and regions imposed these new restrictions, Stacker used American and international news reports to compile a list of cities, countries, and U.S. states that went into second shutdowns or imposed other significant restrictions due to second waves of COVID-19 cases in the summer and fall. The regions are listed here chronologically, according to the dates that secondary restrictions began.
Take a look at the regions and cities that have imposed new restrictions and closures due to the coronavirus.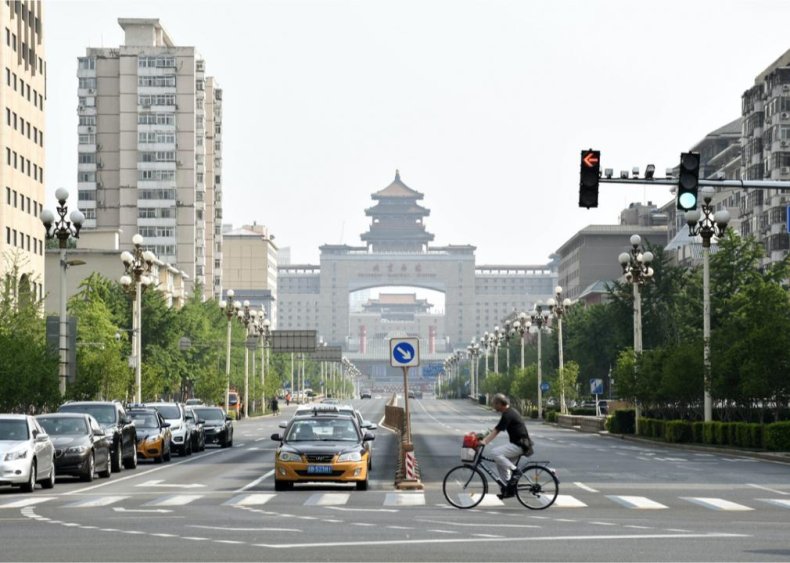 Beijing
- Restrictions enforced: June 29
Rather than imposing the same level of lockdown as they did when COVID-19 first hit, Beijing implemented a more targeted plan, which included massive testing and locking down only those houses and apartments that were close to where the second wave of infections started. The cluster of new cases is thought to have started in a food market and infected more than 300 people.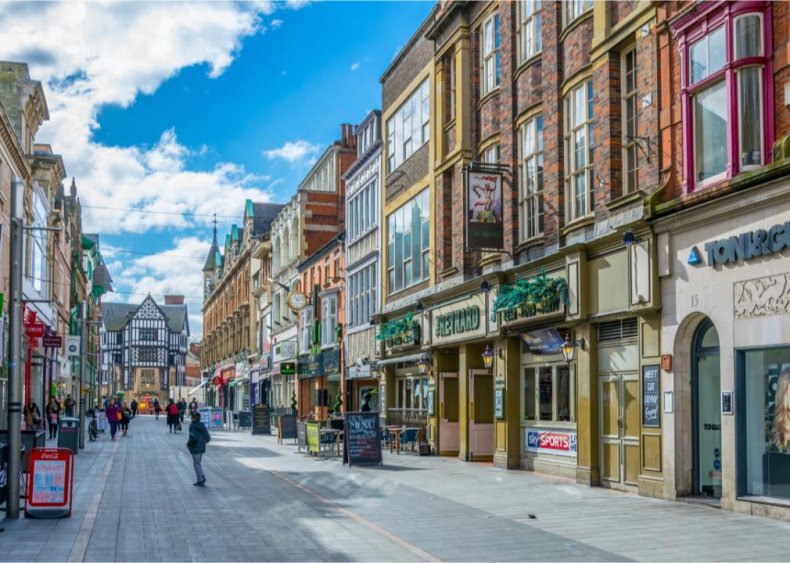 Leicester, England
- Restrictions enforced: June 30
In Leicester, England, reopened schools and shops were placed under a second shutdown restriction in June 2020 after coronavirus infections surged to 944 new cases within a two-week period. All nonessential businesses and schools were required to close, with the exception of classes for vulnerable students or the children of critical workers. Many of the restrictions had been lifted by Oct. 7, but residents were still limited to gatherings of six or fewer and only in outdoor areas with social distancing.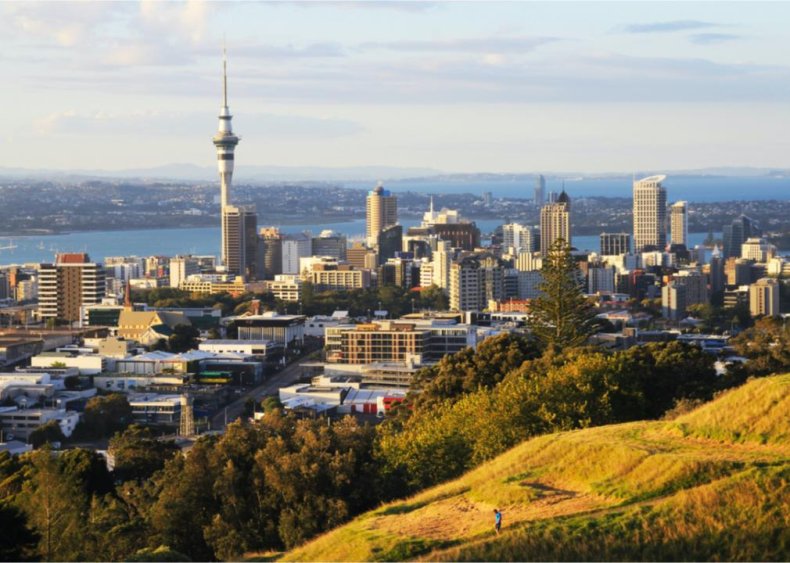 Auckland, New Zealand
- Restrictions enforced: Aug. 12
Due to initial strict lockdowns and mask requirements, New Zealand in June had no active cases of COVID-19 and was able to fully reopen. That changed in August when four new cases were recorded in Auckland, resulting in new and immediate shutdowns. Residents were required to stay home, wear masks if they did have to go out, and all schools, bars, restaurants, and other nonessential businesses were closed. Restrictions were again lifted in September with the exception of Auckland, which remained on lockdown for an additional 16 days.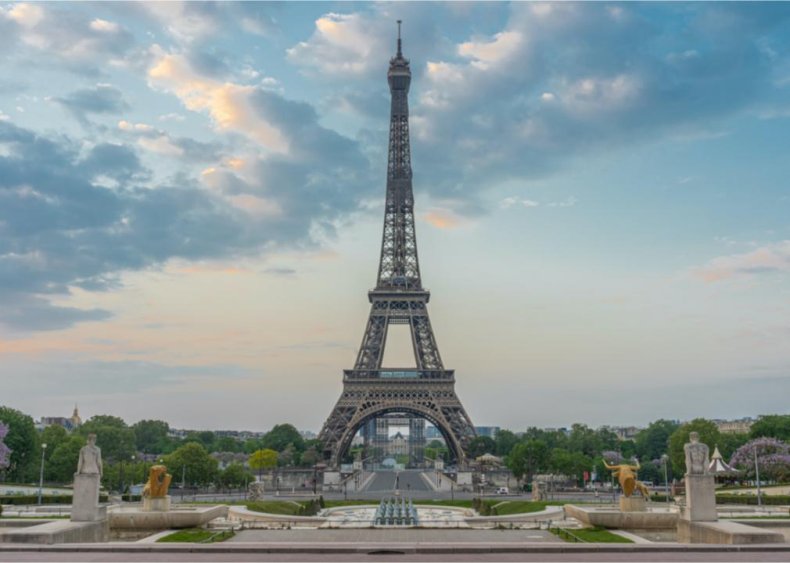 Paris
- Restrictions enforced: Oct. 5
After initially reopening in early June, Paris went back on maximum alert in October, closing bars, gyms, and swimming pools for two weeks in order to slow the spread of the coronavirus. Restaurants and bars that served food were allowed to stay open but were required to close by 10 p.m. At the time of the shutdown, France had reported 12,565 cases of COVID-19 with 203 active clusters of the virus in and around Paris.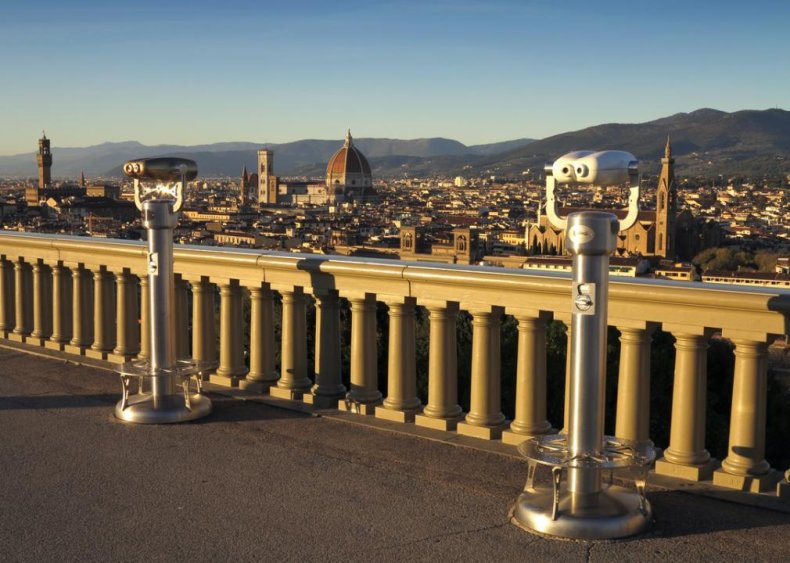 Central and south Italy
- Restrictions enforced: Oct. 10
Italy made the decision to roll back its COVID-19 reopening in certain areas after some regions had a sudden surge in new cases. Tuscany, Abruzzo, Umbria, Basilicata, and Liguria were moved from code "yellow" to "orange" which restricts people from leaving their towns and imposes a shutdown on bars and restaurants. Italy has previously imposed a nationwide curfew from 10 p.m. to 5 a.m. daily, which remains in effect as of Nov. 30.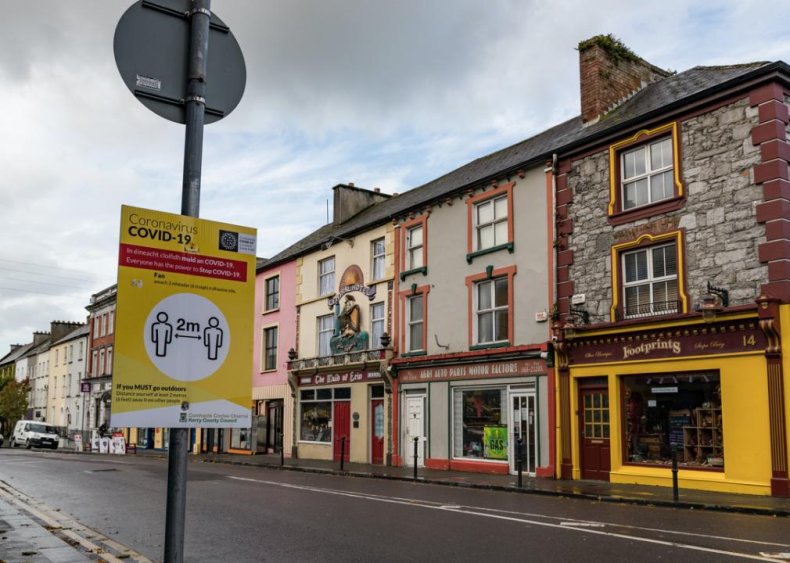 Ireland
- Restrictions enforced: Oct. 19
Ireland began a phased reopening in June, with travel permitted within counties and commercial services allowed to open. That came to a halt again in mid-October, with rising coronavirus cases prompting the government to move back to the highest level of lockdown. Residents are prohibited from exercising more than 3 miles from home, nonessential shops and hairdressers are closed, gatherings are required to remain small, and bars and restaurants can only provide to-go service. Restrictions are in place for a minimum of six weeks and will be re-evaluated after that time.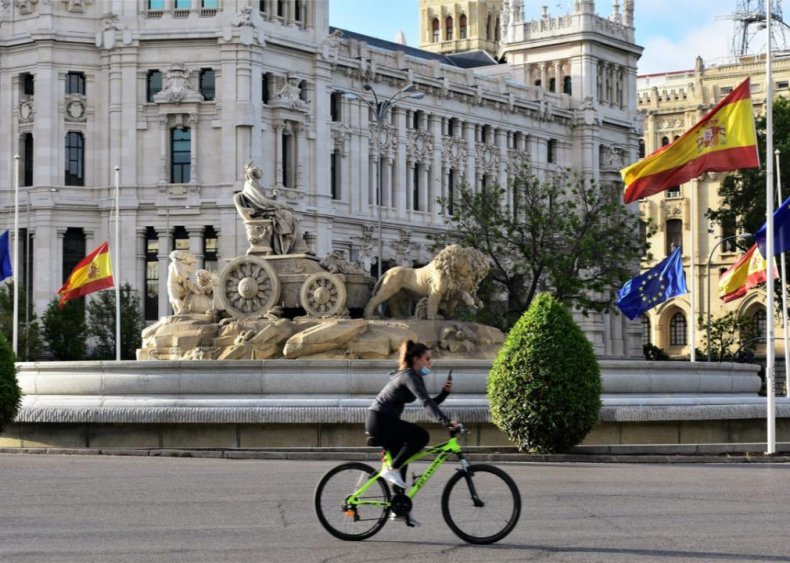 Spain
- Restrictions enforced: Oct. 25
When the worldwide lockdowns began, Spain proclaimed a nationwide state of emergency, imposing restrictions that included not allowing residents to leave their homes and shutting down all but the most essential businesses. They lifted that state of emergency in June but had to impose new restrictions in October after being hit by a new wave of COVID-19 cases. These safety measures included an overnight curfew, restricting movement between districts, and limiting public and private gatherings.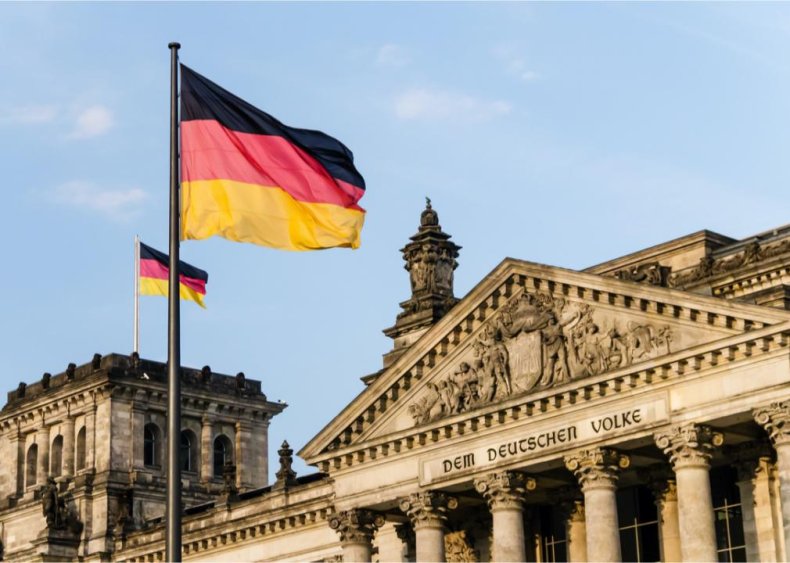 Germany
- Restrictions enforced: Oct. 28
Germany in late October implemented new restrictions on its citizens after a second wave of coronavirus has hit the country. Effective Nov. 2, bars, restaurants, and theaters were closed, and retail shops were open with limited access. These orders will remain in effect until Nov. 30, at which time they will evaluate whether or not the spread of the virus has slowed.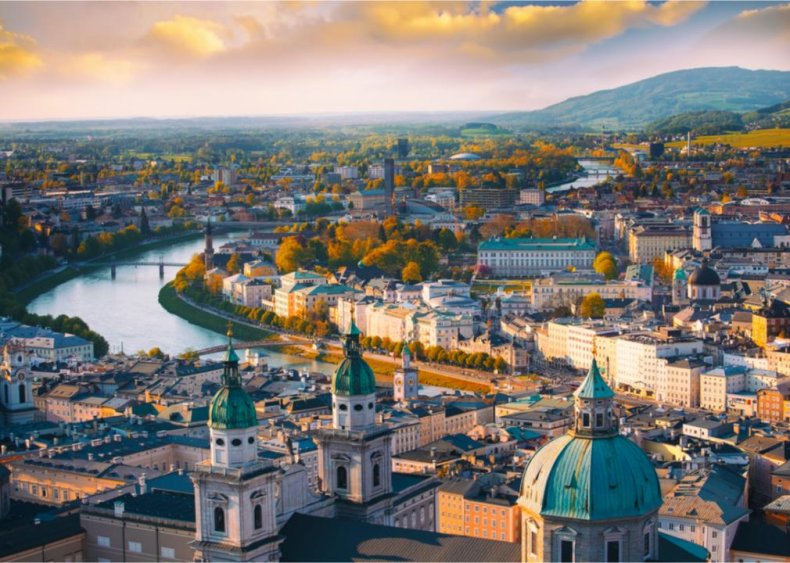 Austria
- Restrictions enforced: Nov. 4
After a rise in COVID-19 cases, Austria has imposed a second round of lockdowns, set to remain in place until at least early December. Residents have been told not to meet with anyone outside their home, schools and all nonessential businesses were closed, and people were advised to work from home whenever possible.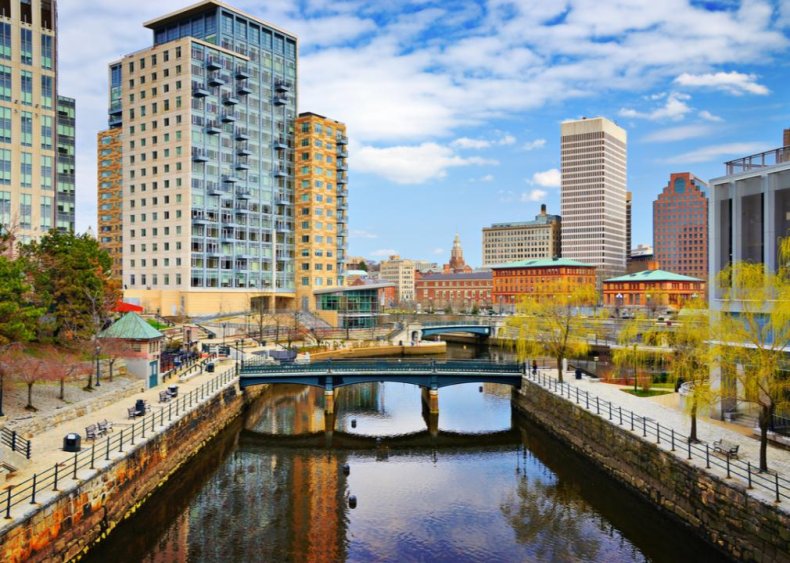 Rhode Island
- Restrictions enforced: Nov. 5
After a phased reopening in late May, the state of Rhode Island had to implement new restrictions on Nov. 8. Social meetings are limited to 10 people, all restaurants, bars, and gyms must close at 10 p.m. on weekdays and 10:30 p.m. on weekends and residents are advised to stay at home between 10 p.m. to 5 a.m. during the week, and 10:30 p.m. to 5 a.m. on weekends. In mid-November, the governor of Rhode Island extended restrictions with a two-week "pause" to would begin Nov. 30, closing nonessential businesses and having all schools move to virtual learning.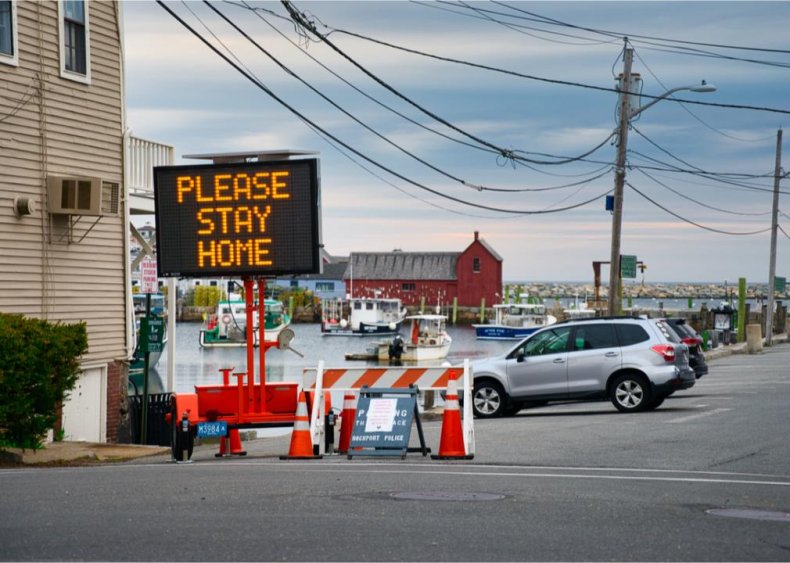 Massachusetts
- Restrictions enforced: Nov. 6
Massachusetts implemented new restrictions in November after the state was hit with more than 1,000 new coronavirus cases, These include a stay-at-home advisory from 10 p.m. to 5 a.m., gatherings limited to 10 people inside and 25 outside, and all residents older than 5 must wear a mask in public. Indoor facilities such as casinos must close by 9:30 p.m., and restaurants are not allowed to do table service after that time but are allowed to provide takeout.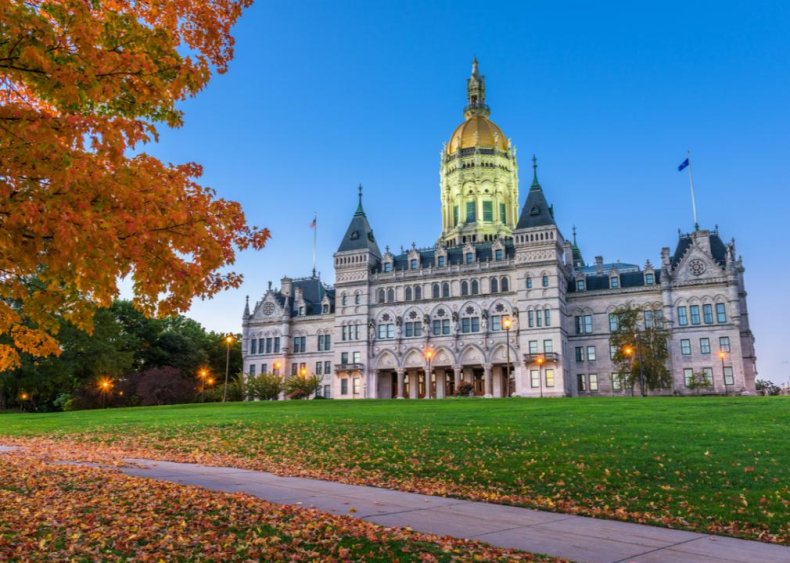 Connecticut
- Restrictions enforced: Nov. 6
As part of an effort to curtail the ongoing spread of COVID-19, Connecticut Gov. Ned Lamont rolled back many of the state's reopenings, which took effect Nov. 6. Restaurants are now required to restrict capacity to 50%, with a max of eight people per table. In-house dining must stop at 9:30 p.m., although takeout and delivery is allowed to run later. Lamont also issued a "strong recommendation" that residents remain at home between the hours of 10 p.m. and 5 a.m.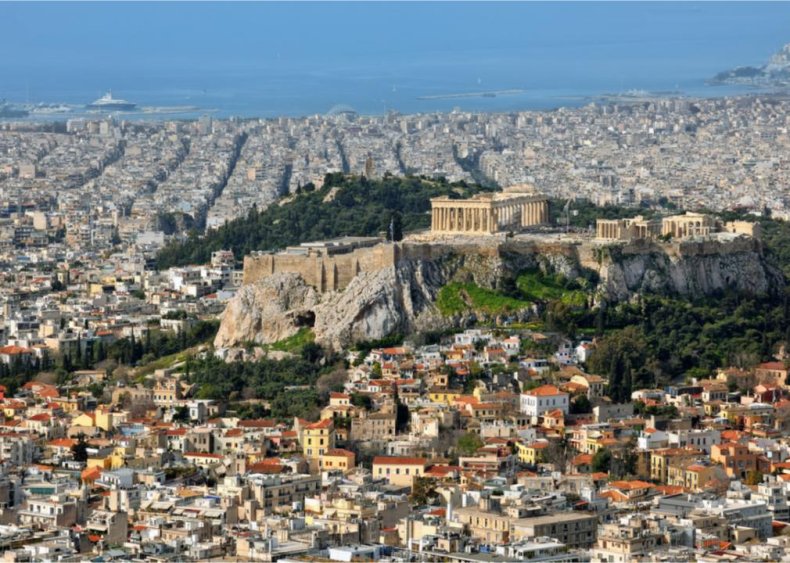 Greece
- Restrictions enforced: Nov. 7
Greece imposed a one-month lockdown in early November after coronavirus cases started to surge again. Retail shops were closed and restaurants were limited to delivery-only service. Residents can only leave their homes for work, exercise, or medical issues, and must alert authorities when they do need to leave the house. The government plans to reevaluate after the one-month period and will determine whether or not they can start reopening again.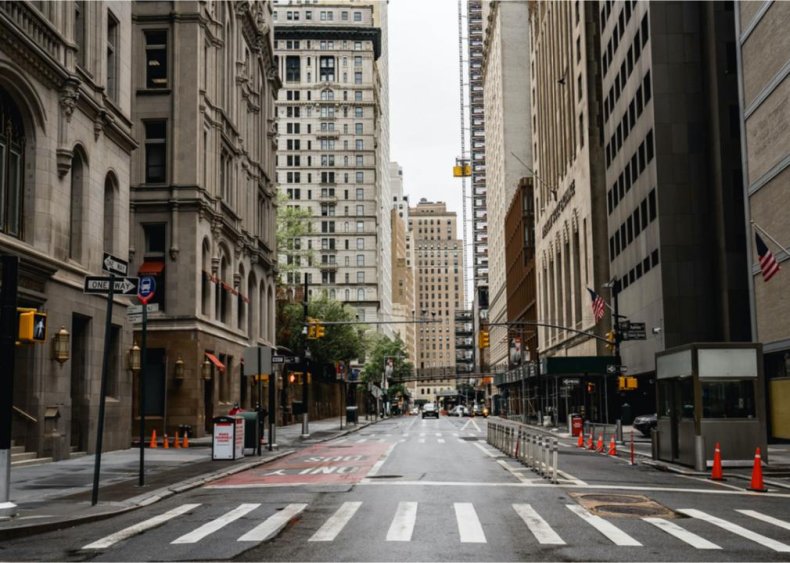 New York
- Restrictions enforced: Nov. 11
New York's Gov. Andrew Cuomo imposed a new round of restrictions as of Friday, Nov. 27, after a new surge in COVID-19 cases. Both indoor and outdoor gatherings are limited to 10 people, and bars, restaurants, and gyms must be closed from 10 p.m. to 5 a.m. The state originally began a phased reopening in late May, with most regions—including New York City—operating at Phase 4 by July. Like most regions, however, New York had to roll back those reopenings due to the ongoing rise in new cases.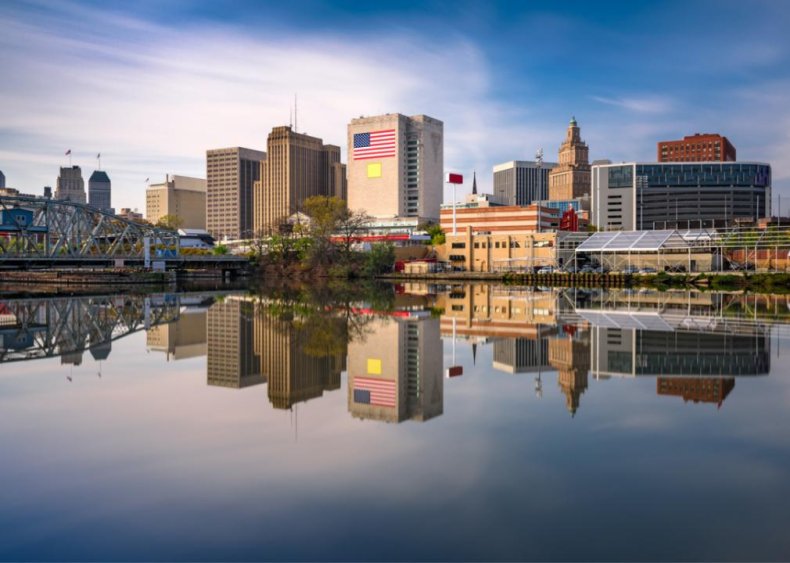 Newark, New Jersey
- Restrictions enforced: Nov. 11
After positive COVID-19 cases rose from 6% to nearly 19% over the past month, Newark mayor Ras Baraka announced new measures to flatten the curve. These include a mandatory 9 p.m. weekday curfew and 10 p.m. weekend curfew in certain zip codes, a maximum of 10 people allowed at indoor and outdoor gatherings, and restricted visitation at long-term health care facilities. Restrictions were set to be in place until at least the end of November, at which time they would be reevaluated.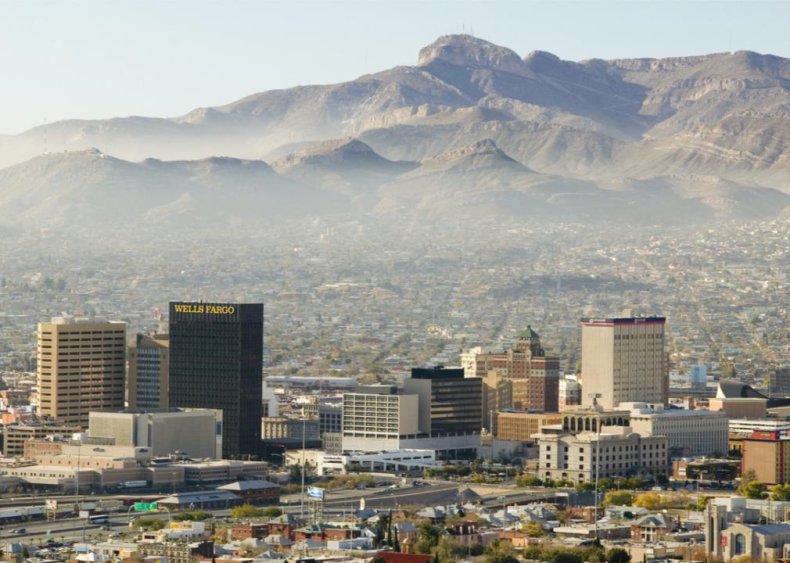 El Paso, Texas
- Restrictions enforced: Nov. 13
El Paso imposed new restrictions on businesses and residents as of Oct. 29, after coronavirus cases exceeded 1,000 per day on several occasions during a two-week period. The mandates included a shutdown of nonessential businesses and services such as gyms, hair and nail salons, in-person dining, and tattoo studios. County Judge Ricardo Samaniego recently extended that order to Dec. 1, which was disputed by the Texas attorney general's office and is pending litigation.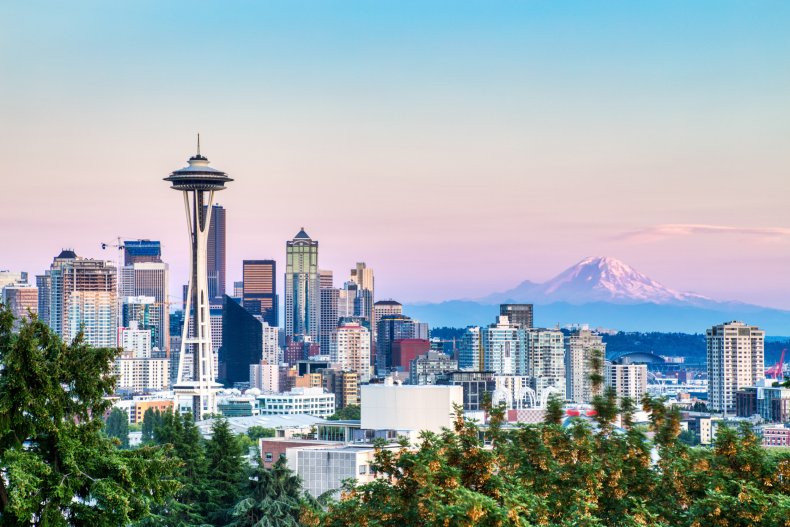 Washington
- Restrictions enforced: Nov. 15
Washington Gov. Jay Inslee imposed a month-long shutdown for the state starting Nov. 16 in an effort to contain rising COVID-19 cases. New restrictions include closures of dine-in service at restaurants and bars, as well as shutting down nonessential businesses such as gyms, movie theaters, and bowling centers. Retail stores are restricted to 25% capacity, as are personal services like hair salons or tattoo studios. These mandates were issued after the state saw daily increases in positive cases, with average cases doubling in a two-week period.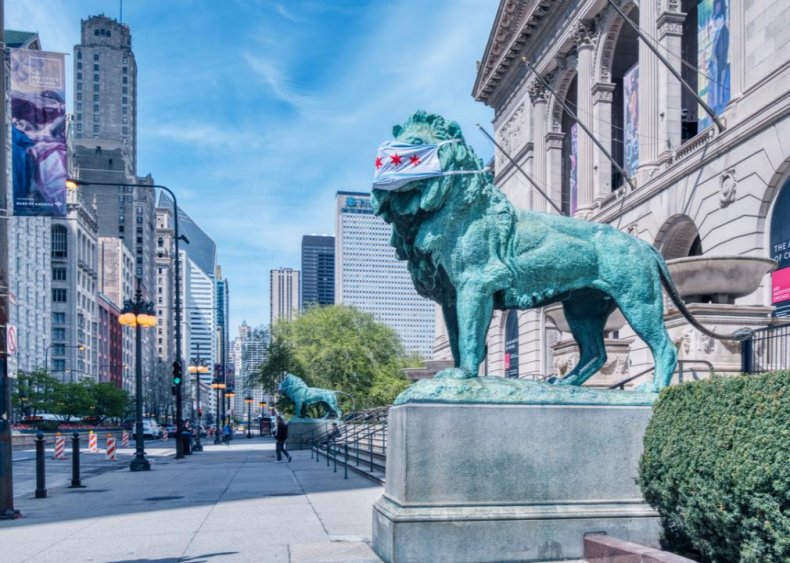 Chicago
- Restrictions enforced: Nov. 16
A new stay at home advisory took effect as of mid-November in Chicago and surrounding Cook County, asking residents to stay home as much as possible over the next 30 days and refrain from having holiday gatherings outside their immediate household. The city also imposed restrictions that included limits on meetings and social events to no more than 10 people, which includes weddings, parties, and funerals.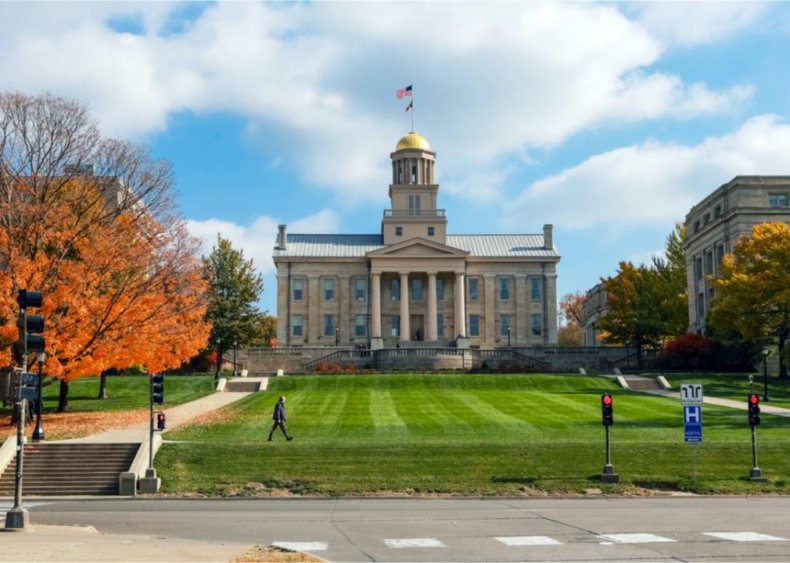 Iowa
- Restrictions enforced: Nov. 16
A new mask mandate in Iowa was issued Nov. 17, requiring that anyone over the age of 2 wear a mask when they are in an indoor space. The restrictions also include limiting indoor gatherings to no more than 15 people inside, and 30 people outside, which includes weddings, conventions, and other nonessential events. Bars and restaurants are closed to in-house services at 10 p.m., and all youth and adult recreational activities are suspended. It is anticipated that the shutdown will stay in place until at least Dec. 10.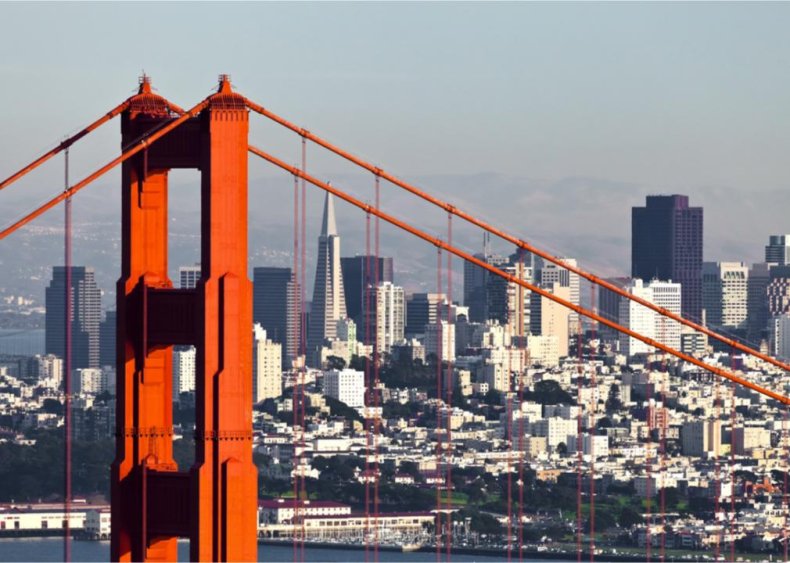 San Francisco
- Restrictions enforced: Nov. 16
Recent surges in the coronavirus led San Francisco Mayor London Breed to reinstate previously-lifted restrictions on the city. Nonessential businesses, which were initially reopened at 25% capacity, have been closed, and gym capacity has been reduced from 25% to 10%. Restaurants and bars have been closed for dine-in service. San Francisco residents have also been urged to stay home during the holidays and not travel outside the Bay Area.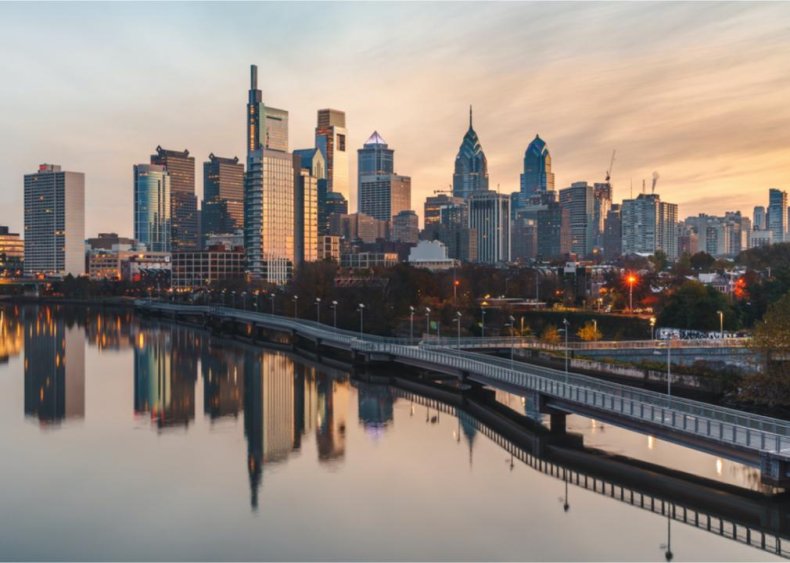 Philadelphia
- Restrictions enforced: Nov. 16
As southeastern Pennsylvania's new COVID-19 cases have surged to more than 700 new cases per day in recent weeks, Philadelphia's Mayor Kenney implemented new mandates for residents and businesses to slow the spread. Restrictions include closures of theaters, libraries and museums, as well as retail stores limited to five people per 1,000 feet. Office employees must work from home when possible, and all schools are limited to online learning. Gov. Tom Wolf of Pennsylvania also issued a statewide mask mandate along with limits on indoor dining for restaurants and bars.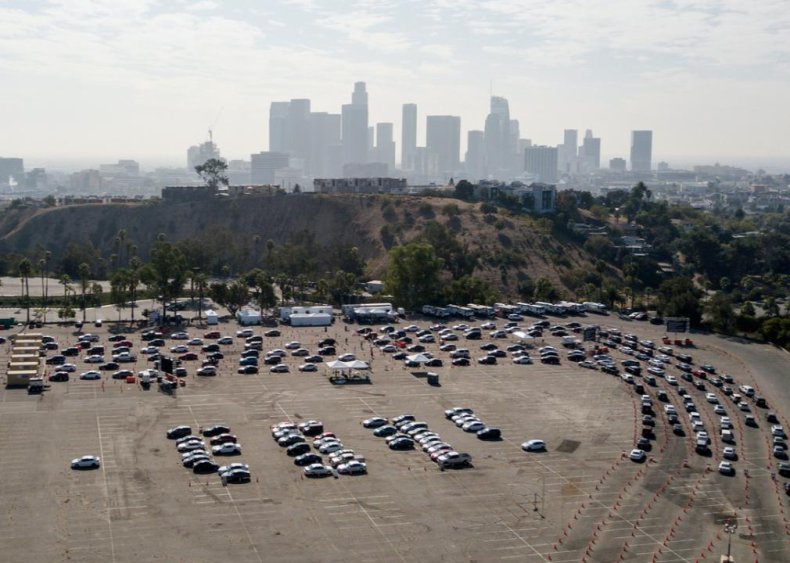 California
- Restrictions enforced: Nov. 17
California began a phased reopening over the summer of 2020, but recent surges in coronavirus cases have brought that to a halt. Gov. Gavin Newsom imposed new restrictions on 40 of its counties, which include the closure of bars that don't serve food, while restaurants, churches, and gyms must conduct services outdoors only. There has been a 48% increase in hospitalizations of COVID-19 patients in recent weeks, and a 38% increase in ICU patients with the virus.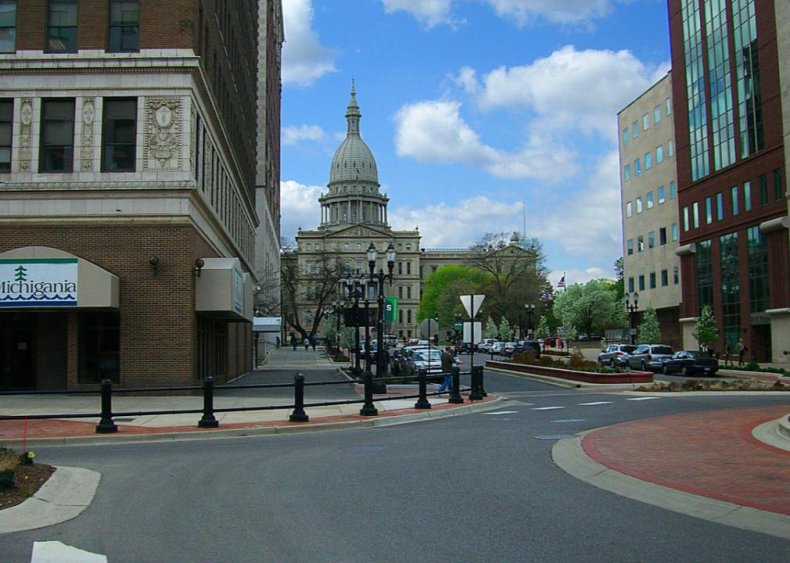 Michigan
- Restrictions enforced: Nov. 18
Effective Nov. 18, Michigan's Department of Health and Human Services imposed new restrictions to include the closures of theaters, organized sports, in-person dining at restaurants and bars, and in-person learning at schools. Indoor meetups are limited to 10 or fewer people, and outdoor gatherings have a limit of 25 people. Public transit remains open, as well as childcare, salons, gyms and outdoor parks. This order also includes requirements that all people at any gatherings wear a mask, with the exception of children under 5 years of age, and adults with medical conditions that may prohibit mask-wearing.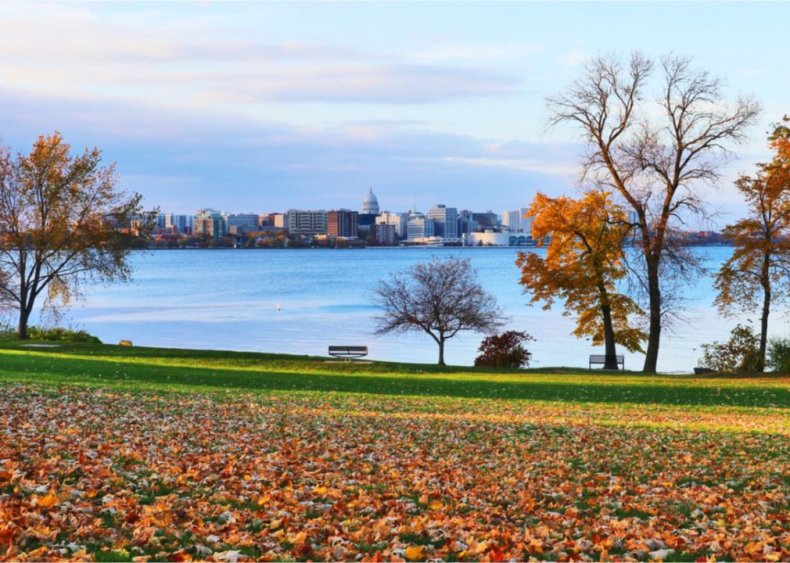 Madison-Dane County, Wisconsin
- Restrictions enforced: Nov. 18
Wisconsin's Madison-Dane County banned large indoor gatherings and restricted outdoor gatherings to only 10 people after the state recently experienced record deaths from COVID-19. These restrictions apply to people who do not live together and will remain in effect until mid-December. The county continues to require masks for all residents when out in public, and businesses are restricted to 50% capacity.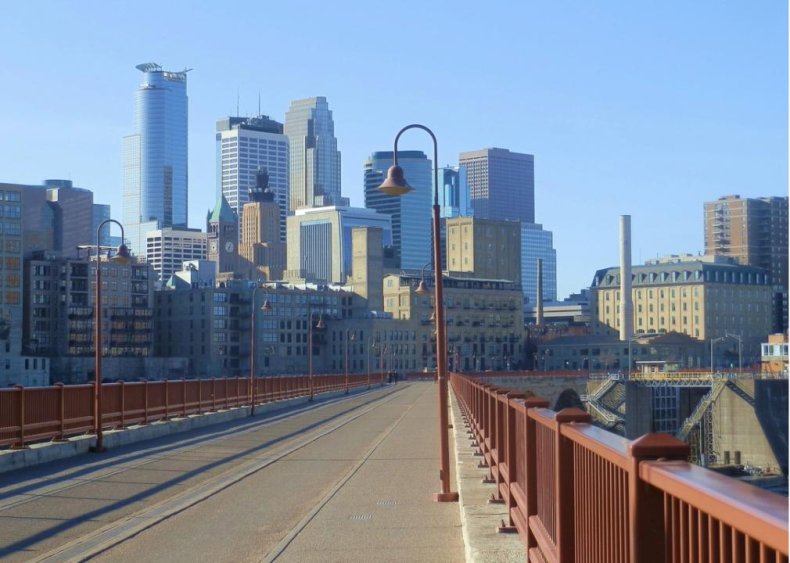 Minneapolis
- Restrictions enforced: Nov. 18
In mid-November, Minnesota Gov. Tim Walz issued new mandates banning indoor social gatherings, in-person service at restaurants and bars, and the closure of gyms and other entertainment venues. As the state's COVID-19 deaths surpassed 3,000 and hospitalizations averaged 27 per 100,000 residents, government officials determined that they had to impose these restrictions in order to hopefully slow the spread of the virus. The restrictions will remain in place until at least Dec. 18, at which time they will reevaluate.
You may also like: Racial breakdown of COVID-19 cases in every state