Cities Across U.S. Increase Security Presence at Mosques Following New Zealand Shootings
Cities in the U.S. and around the world have ramped up their security in response to the deadly mass shootings at two mosques in New Zealand on Friday.
At least 49 people were killed in the attacks at two mosques in Christchurch, New Zealand, the Associated Press reported. Three men and one woman were arrested following the incident, and one of the men was charged with murder, according to CNN.
The Council on American-Islamic Relations released a statement on Friday urging cities across the U.S. to step up security precautions to protect Muslim places of worship and Islamic schools.
"To God we belong, and to Him is our return. We mourn the heartbreaking killings of men, women and children gathered for prayer in their houses of worship and urge leaders in our nation and worldwide to speak out forcefully against the growing anti-Muslim and anti-immigrant hate that appears to have motivated these white supremacist terrorists," CAIR National Executive Director Nihad Awad said in a statement. "In the wake of this tragedy, we urge mosques, Islamic schools and other community institutions in the United States and around the world to take stepped-up security precautions, particularly during times of communal prayer."
The Muslim American Society also issued a statement urging law enforcement to make sure mosques are protected on Friday following the attacks, stating that the suspects involved in the attack should be "prosecuted to the fullest extent of the law."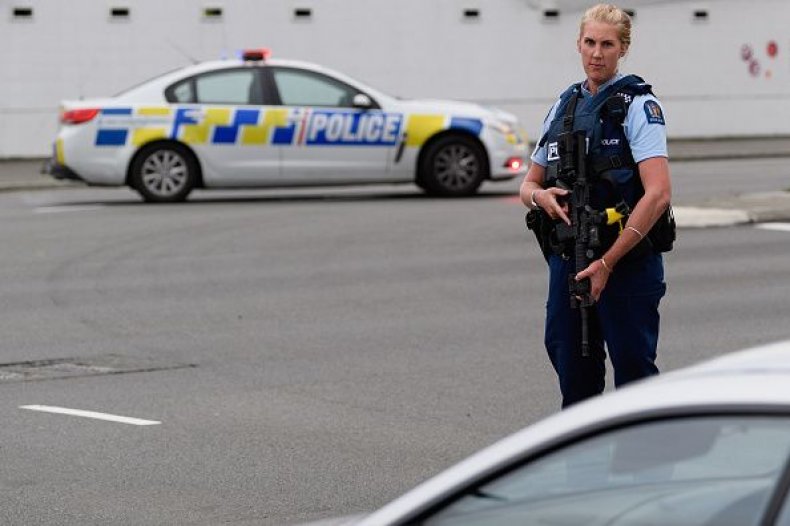 "At this time MAS urges the Muslim community to remain vigilant, and calls upon local law enforcement to help secure Muslim places of worship during Friday prayers," the statement from the society read. "MAS also asks that the suspects be prosecuted to the fullest extent of the law and send a clear message that acts of hatred, intimidation and terrorism will not be tolerated."
Cities like New York, Chicago, Houston, Georgia, Boston, Philadelphia, and San Antonio have increased security presence at local mosques because of the recent attack. Security has also been increased at mosques in France and the United Kingdom following the attack, The Irish Times reported. New York Governor Andrew Cuomo has also increased New York State Police presence in an effort to protect the Muslim community at their places of worship.
"As a precaution, I have directed State Police to increase patrols around mosques and houses of worship across the state. At a time of great division, we will stand up to hate in all its forms and do everything in our power to protect the safety and wellbeing of all New Yorkers," Cuomo said in a statement on Friday. "On behalf of all New Yorkers, I extend my deepest condolences to the people of New Zealand, to the families who have lost loved ones, and to all those grieving around the world."