Citigroup: How to Turn a 96 Percent Hit to Earnings Into, Uh, 'Strong' Results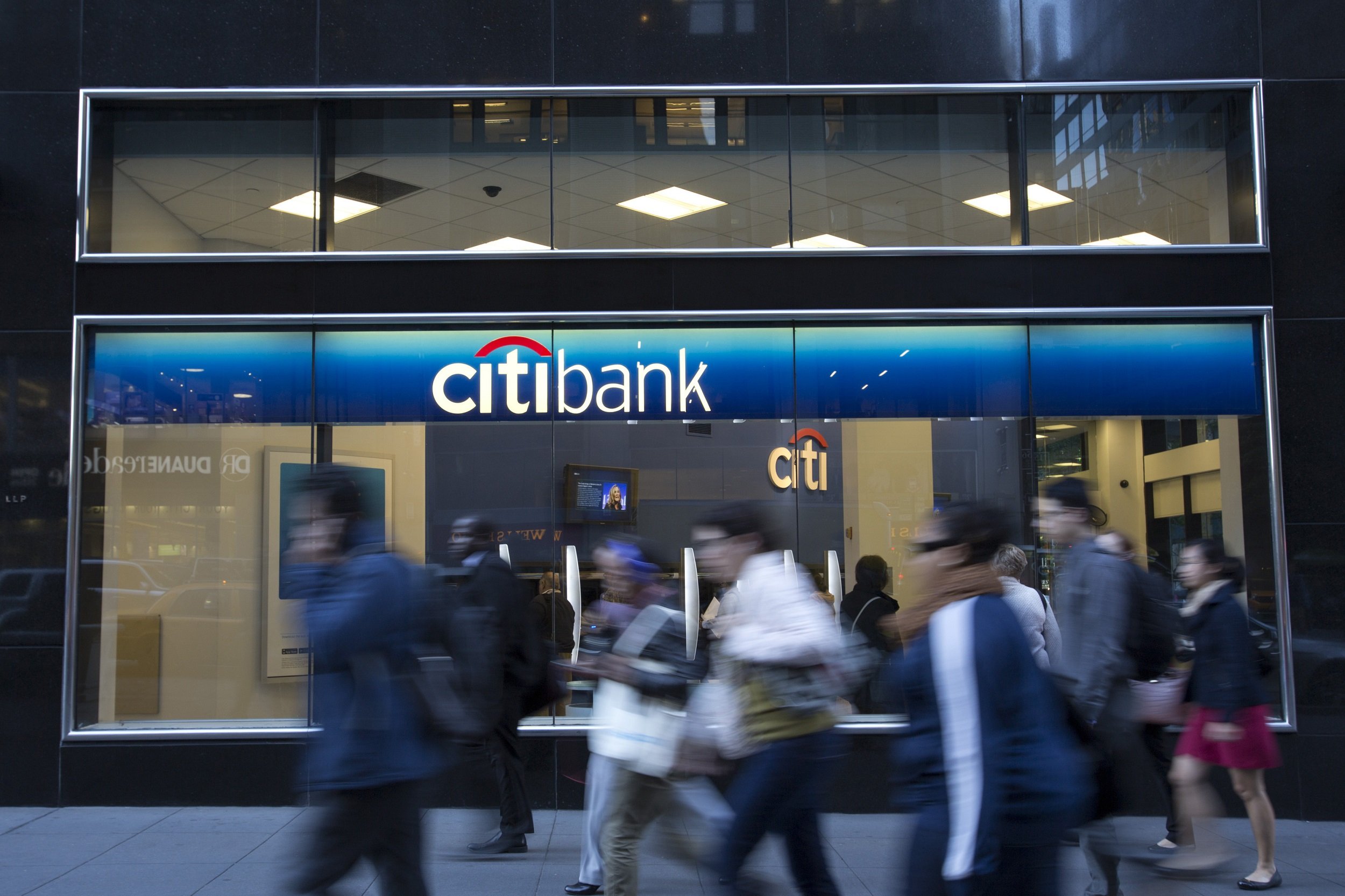 When prices swoon on Wall Street, traders have a clever saying: "The market's up a little lower."
You could say the same for Citigroup's earnings Monday.
While widely hailed as a "strong" and "better than expected" showing by the nation's third-largest bank, this characterization leaves a lot to be desired, as the bank's earnings plummeted 96 percent in the second quarter, substantially eroded by a $7 billion U.S. Department of Justice (DOJ) settlement, also announced Monday.
Even without the settlement, these earnings were lackluster at best.
Citi's earnings came in at $181 million, or 3 cents a share—far below the $1.34 a share the New York-based bank logged in the year-ago quarter on profit of $4.18 billion.
Revenue fell 5.6 percent to $19.3 billion, owing to "low volatility and macro uncertainty."
The bank's earnings reflected a $3.8 billion pretax charge stemming from the DOJ settlement, but Citi also reported other inhibitors, most notably a $100 million loss in its equities-trading book that covers Europe, the Middle East and Africa, as it grappled with overly ambitious hedges it placed amid escalating tensions between Russia and Ukraine.
"We had positioned our equity book for a more significant market reaction to the Ukraine-Russia situation, and that did not happen," Citi CFO John Gerspach said during a media call on Monday, according to The Wall Street Journal. "I wouldn't be so cavalier as to say [the market] shrugged it off, but it wasn't impacted to the extent that we planned for."
Yet the bank's stock rallied more than 3 percent to hover most of the day around $48 a share on higher than average volume on the New York Stock Exchange. Why?
Because expectations for the bank were even lower. Hence, Citi was so lowly rated as to be underrated, despite the fact that Monday spelled bad news. This has much to do with impressions made on the market ahead of earnings.
In May, Gerspach warned of a 20 to 25 percent drop in the bank's trading revenue, which turned out to be a 16 percent drop. Good news?
Also ahead of Citi's earnings, Wall Street expected the bank's profits to clock in at $1.05 a share, according to consensus estimates from Thomson Reuters—that is, before one-time charges like the DOJ settlement.
Instead, Citi's earnings before one-time charges came in at $1.24 a share, down from $1.25 a year ago.
Lastly, the bank was seen as having narrowly averted an even greater hit from the DOJ, which had initially sought a $12 billion settlement.
In light of that, a $7 billion settlement is…good news?
Citi's settlement with the DOJ follows a $13 billion deal reached between the DOJ and JPMorgan Chase in November. Bank of America is still in negotiations with the DOJ, with no announcement of a settlement yet.
As part of Citi's legal settlement, which included a $4 billion civil penalty—the heftiest ever imposed under the Financial Institutions Reform, Recovery and Enforcement Act—the DOJ compelled Citi to sign a statement of facts acknowledging that the bank sold securities based on defective home loans to unsuspecting investors for billions of dollars in the run-up to the credit crisis.
"This historic penalty is appropriate, given the strength of the evidence of the wrongdoing committed by Citi," said U.S. Attorney General Eric Holder. "The bank's activities contributed mightily to the financial crisis that devastated our economy in 2008."
Citing internal documents from the bank, the DOJ laid out how Citi securitized and sold residential mortgage-backed securities based on home loans made to ordinary Americans "that it knew had material defects," but misled investors about the quality of those loans, ruining the finances of both homeowners and investors in the process.
The DOJ also revealed the reaction of Citi employees as they gradually learned that "significant percentages of the mortgage loans" issued by the bank were on shaky ground while performing due diligence reviews.
In one internal email, a Citi trader who reviewed the bank's home loans warned that the bank "should start praying" because, the trader said, he "would not be surprised if half these loans went down."
The trader added, "It's amazing that some of these loans were closed at all."
Looking ahead on the trading front, Wall Street will be watching closely for how trading profits have contributed to the earnings of JPMorgan Chase and Goldman Sachs, which report their financial results this week.
Equity trading at Citi pulled in $659 million, down 26 percent, while fixed-income trading fetched just below $3 billion, down 12 percent. The drops are sparking a fresh debate over whether weaker trading performances reflect more than just a cyclical downturn.
"Where we've seen the real slowdown is on the more active trading," Citi Chief Executive Michael Corbat told analysts Monday, adding, "I would view of a lot of that as being largely cyclical, and I would expect…some reasonable portion of that to come back with the volatility."