Israel Closes Crossing Point Into Gaza, Halting Imports and Exports
Israel will close the commercial crossing point between Israel and the Gaza Strip, Prime Minister Benjamin Netanyahu said on Monday.
The prime minister cited recent attacks launched from Gaza into Israel as the reason for closing imports and exports through the Kerem Shalom border crossing. Palestinians in Gaza have been using flaming kites to set agricultural land on fire.
"In agreement with the defense minister, we will act with a heavy hand against the Hamas regime in the Gaza Strip," Netanyahu said. The prime minister stated that Israel was pursuing further action to censure Hamas, but did not provide more details. "As for Gaza, I've already told you that I have no intention to prematurely announce all of the steps we are taking ... There will be other steps which I won't detail," he said.
A government official told Al Jazeera that humanitarian products such as cooking gas, wheat and flour would be allowed to continue crossing into Gaza. But clothing and construction materials like plastic and chemicals are prohibited from entering the area.
Israeli news outlet Ynet said that the fishing zone outside of Gaza would be curtailed to six miles from land, citing a statement by the Israeli Defense Forces. Gaza's economy relies on the local fishing industry for income.
Hamas spokesman Fawzi Barhoum rebuked the move in a statement released on its website "Benjamin Netanyahu's approval of additional measures to intensify the siege and prevent the entry of materials and goods to Gaza is a new crime against humanity," the statement read. "The regional and international silence on the siege imposed on the Gaza Strip for more than twelve years has encouraged the Israeli Occupation to continue its criminal actions in clear violation of human rights and international law."
The move tightens the blockade on Gaza, which has been in place since 2007.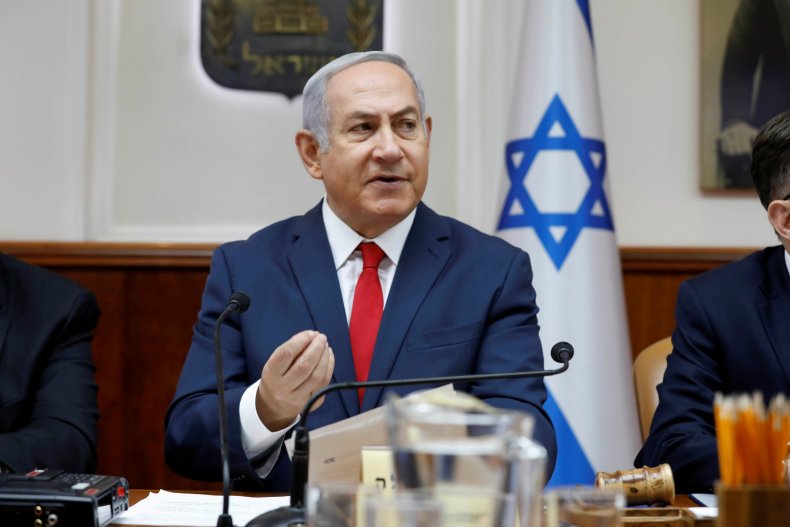 Defense Minister Avigdor Lieberman also warned that Israel could punish Gaza even further. "The way Hamas is conducting itself, it could pay a heavier price than it did in Protective Edge. This situation, in which every day our woodlands are being burned every day, cannot continue," Lieberman said on Monday, adding that "I've instructed the IDF to take several measures."
Israeli newspaper Haaretz reported that Lieberman recently shut down operation of Palestinian-run Al-Quds broadcast television network in Israel after labeling the channel as a terrorist organization.