Citing the High Cost of Insulin, Governor Newsom Says California Wants to Make Its Own
California Governor Gavin Newsom said Monday that his state is taking steps that will enable it to produce its own low-cost insulin, the life-saving medication used in the treatment of diabetes.
The announcement is part of Newsom's larger goal of providing residents with access to essential prescription medications that they could at some point in the future purchase at a lower cost from the state than they can currently through pharmaceutical companies.
"CA will explore ways to contract and manufacture our own insulin to reduce costs," the Democrat tweeted Monday afternoon. "Insulin should not drain your bank account."
Newsom briefly touched upon his efforts to bring down the cost of insulin for California residents at a virtual press conference while presenting his office's proposed budget for the 2022 fiscal year. The budget proposal was broken down into five sections supporting the state's efforts to continue battling COVID-19, the effects of climate change, homelessness and the rising cost of living. The budget proposal also outlines how the state intends to continue supporting local law enforcement and help remove drugs and weapons from communities throughout California.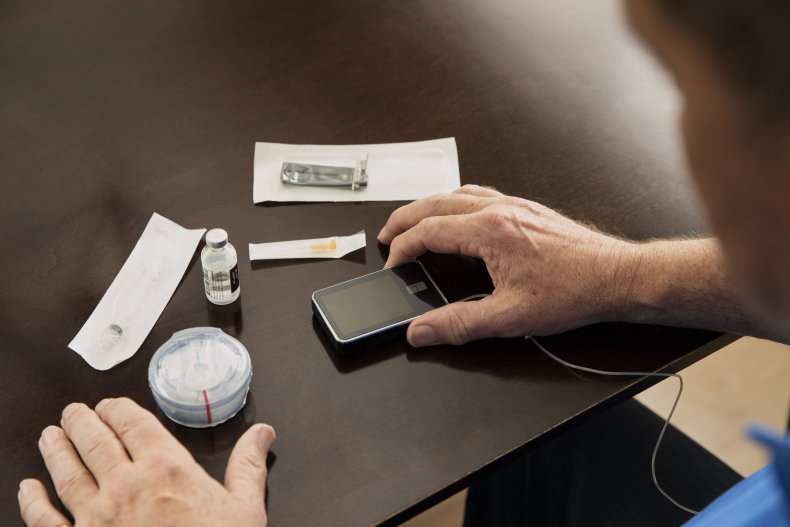 During his overview of the budget proposal, Newsom mentioned insulin and said his state is working on a partnership that, if successful, would allow California to contract and manufacture the hormone at what he described as a "profoundly reduced" price. Though the governor said he cannot yet provide further information about the partnership, he said he "can't wait to share more details" in the future.
"I'm so excited about this," Newsom said during the press conference, adding that he and his team "mean business."
In 2016, the UCLA Center for Health Policy Research found that about half of California adults either had prediabetes or were undiagnosed diabetics. Two years later, California reported a higher number of new diabetes cases than any other U.S. state, according to state data.
In the governor's proposed budget summary released on Monday, Newsom noted that a single vial of insulin can be priced at or above $300 in some cases.
According to the budget summary, establishing a partnership with an insulin manufacturer "could position the state to find drug affordability solutions as it lays the groundwork for future collaborations on other high-priority drugs," as well as solve some supply chain issues and remove the "barrier" that high drug prices can create for California residents in need of essential drugs like insulin.
Newsom's efforts to reduce the costs of prescription drugs date back to a "first-in-the-nation plan" he introduced in early 2020 to create what his office has described as a "state-sponsored generic drug label" known as Cal Rx. Newsom signed legislation in September 2020 that brought his state closer to creating this label by enabling the California Health and Human Services Agency to begin establishing partnerships with drug manufacturers.
On Monday, Newsom said insulin "epitomizes the failures in the pharmaceutical industry."
"That's why we're targeting insulin and we've got a potential partner, and I'm looking forward to advancing more information in that space," he said.